Fri, Jun 23, 2017
CVC Driver's School - June 23rd - Lime Rock
Lime Rock Park
About this event

Come out and join the Connecticut Valley for a Driving School at Lime Rock Park on Friday, June 23rd, 2017!
COST: $350.00 PER DRIVER
Connecticut Valley Chapter's 28th Year of Driving Schools!
THIS SCHOOL IS OPEN ONLY TO BMW CCA MEMBERS
Come out and join the Connecticut Valley Chapter for an all day Driving School at Lime Rock Park on Friday, JUne 23rd, 2017.  This year we are again, sharing the track with the Lime Rock Club. All run groups will get four, 20 minute track sessions, plus great classrooms too!  All drivers are placed in appropriate run groups based upon their track experience and Instructor recommendation.
Registration is limited to 50 students!
Cost is $350.00 per driver.
Registration closes when the school is full or June 1st, whichever comes first.
No money will be refunded for this school.  However, if we are able to fill your place with another student, you will receive a credit applicable for a future event. That credit will be valid up to the end of the next year.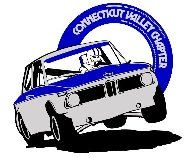 BEGINNERS! We will allow you to drive a BMW X-Series in this event! This offer is limited to BEGINNERS ONLY!

Students will be placed on a wait list once their class (run group) is full.

A Congratulations letter and detailed event information will be emailed to you upon your acceptance into this school.

Important people: Please call between 6:30-9:00 pm ONLY (messages left at other times may not be returned)
Please read through all of the related procedures and materials on our website first!
As has become a tradition, there will be an after hours social gathering at the base of the tower with Pizza and Refreshments for all.  This is being provided through the generosity of the folks at BMW of North Haven, who will be onsite with display cars and more.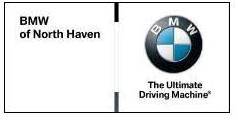 We look forward to seeing you at the track!
Event requirements
Please read the following rules and requirements for attending our driving school at Lime Rock BEFORE YOU REGISTER!
Failure to comply will result in your exclusion from the event and NO REFUND.
YOU MUST BE A CURRENT BMWCCA MEMBER TO PARTICIPATE IN THIS SCHOOL.  You may apply for membership by calling (864) 250-0022 and pay by credit card to obtain your membership number which must be on your application form at registration. 
ALL CARS MUST BE PRE-TECHED & COMPLETED FORM (PreTech Ver 02-17 (fillable).pdf)  SIGNED by an OUTSIDE TECH INSPECTOR PRIOR to the date of the EVENT or ENTRANT WILL NOT BE ALLOWED to DRIVE!
You must bring a completed CONFIDENTIAL MEDICAL FORM (BMWCCAConfMedicalForm (fillable).pdf), either sealed in envelope, or folded and taped, with your name legibly printed on the outside.  These will be destroyed following completion of the event.
You MUST complete BOTH trackside tech & registration BEFORE attending the MANDATORY 8:30 a.m. Driver's Meeting. 
Entrants must present a valid driver's license the day of the event. You cannot drive without showing it at registration. 
Entrants must be 18 years or older to drive and/or be a passenger in any car on the track. Only entrants/instructors/workers are allowed in a car on the track.  Non-participating/non-working event guests are not allowed rides in student or instructor cars. (Lime Rock's insurance requirements, not ours).
Snell 2010 or 2015 (SA, K or M) helmets are REQUIRED.   No exceptions  Snell 2005 helmets are now out of date and no longer acceptable - please check your helmet!
All cars must be muffled to meet Lime Rock Park's regulations. Lime Rock's sound limit for BMW CCA events is 87dB. For information, contact Lime Rock at 860-435-5000.
Factory seatbelts, street legal harnesses, and 5 or 6-point competition harnesses and 4 point Schroth belts with anti-submarine feature are permitted. 4-point competition harnesses are not permitted. All must have metal-to-metal buckles and be in sound condition. Belts must be mounted using the factory mounting points and/or be mounted per the SCCA General Competition Rules. Equivalent restraints and seats must be provided for driver and passenger. ALL student's cars MUST have a passenger seat for an Instructor.
Convertibles/open cars must have: 5 or 6 point harnesses for both the driver and instructor, approved after-market full roll bars, and the registrant must be a member who has been signed-off by CVC to run in the solo "A" Run Group. HARD TOP CONVERTIBLES must meet all convertible requirements noted below. We have no way of knowing every make, or model of convertible / hard top convertible. There are NO REFUNDS DAY OF EVENT if you show up with a convertible, hard top convertible, or other open car that does not meet all of our requirements.
ATTENTION CONVERTIBLES, OPEN CARS, AND CARS WITH REMOVABLE ROOF SECTIONS: NO REFUNDS DAY OF EVENT IF YOU FAIL THE BMW CCA BROOMSTICK TEST -  "The top of the roll bar shall be a minimum of two (2) inches above the top of the driver's (and passenger's) helmet with the driver (and passenger) seated normally and restrained by seat belt/shoulder harness. A plane (Helmet Reference Plane) drawn from the top (not including padding) of the roll bar to structural parts of the chassis in front of the base of the windshield  (e.g., top of front suspension strut towers) shall pass over the driver's (and passenger's) helmet."
 
CAMERAS:

 Any camera must be securely mounted and additionally constrained with a safety tether. Mount must be of a design that will not present a safety hazard to any occupant of the vehicle. Hook & loop, Velcro, etc. type fasteners are NOT allowed.


 
Any incident involving your vehicle, where damage occurs or injury occurs, Connecticut Valley Chapter BMW CCA, event organizers, and event instructors, shall not be held liable.
 
Any damage caused to the paddock or track, including safety barriers, is the responsibility of the participant. Note that the track may request payment on-site.
 
The driver's school committee reserves the right to deny entry based upon vehicle type and/or condition at any time, up to and including the day of the event.
 
The run group you request is subject to change by the Registrar, Chief Instructor, and/or Driving Events Chairman. We CAN and WILL change you to another run group based upon OUR interpretation of your experience.
 
BMW X-Series are allowed in the BEGINNER RUN GROUP ONLY! NO other SUVs allowed!
 
No-shows are not entitled to a refund or carry-over to another event.
 
We DO NOT accept walk-ins or substitutes the day of the event.
Lime Rock Park
Lakeville, CT
Download track map
Buy virtual track walk
BMW CCA - Connecticut Valley Chapter