About this event
REGISTRATION IS CLOSED. IF YOU WOULD LIKE TO PARTICIPATE, TEXT THE RALLY MASTER AT 513-658-4677 TO RESERVE A SPOT AND YOU CAN REGISTER ON SITE SATURDAY MORNING.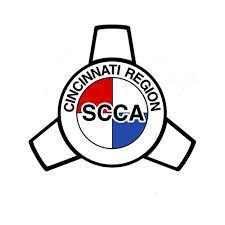 Cincinnati Region SCCA
presents the
Come What May Road Rally
Sanction # 23-RRRG-60834
Bring a clipboard (some loaners available) and a pen/pencil.
Saturday, April 22, 2023, 9:00 AM ~ 1:30 PM. Starting at Shooters Sports Grill, 4981 Winners Circle Drive, Liberty Twp, OH 45011
Pre-registration is strongly encouraged to insure a place. Cost for the event is $35, with a discount of $15, if at least one person in the car is a current SCCA member.
A road rally is traversed over public roads within the legal speed limit. The challenge is to follow the route and answer as many questions as possible. A separate, non competitive, question free option is not available for this drive.
Get out and enjoy a drive thru Southwestern Ohio
The schedule is:
9:00 AM – Registration and Check-in opens
9:30 AM – Safety Meeting (approximate time)
9:45 AM – Depart (approximate time)
1:15 PM – Could arrive at endpoint (approximate time)
2:30 PM – Must be at endpoint in order to be scored and awarded points
General Instructions will be available at on-site registration/check-in.
Refer to Road Rally 101 for basic information on the Cincinnati Region Road Rally program and what to expect
IF A MINOR WILL BE THE DRIVER OR NAVIGATOR, PLEASE COMPLETE ONE OF THE WAIVERS BELOW AND BRING IT WITH YOU. THE FORM MUST BE PRINTED IN COLOR. WAIVERS MUST BE SIGNED BY BOTH PARENTS. MINORS RIDING IN THE BACK SEAT AND HAVING NO OFFICIAL DUTIES DO NOT NEED A WAIVER. FORMS WILL ALSO BE AVAILABLE AT ON-SITE CHECK-IN.
Minor waiver-SCCA official.pdf
Event requirements
Please read carefully:

Choose one option only
If you are registering yourself for the first time please choose Option 1 on the order form and follow the prompts. Co-entrant name can be entered on this form. If you would like your own account, which will add you to the email list, see below.
If you are registering as a co-entrant and your partner has already registered, please choose Option 2 on the order form. If you do not care to have your name added to the mailing list, you do not need to register separate from the driver in order to participate.
If you do not already have a MotorsportReg.com account, click the 'Create New Account' button below. You will be asked to input your member number and Region of Record. This is your SCCA Membership number and home region. If you are not a member you will need a free weekend membership for this event, which will be completed at on-site check in.
It is not necessary to register as a team. We will try to match you up with someone if you are coming alone.
~~~~~~~~~~~~~~~~~~~~~~~~~~~~~~~~~~~~~~~~~~~~~~~~~~~~~~~~~~~~~~~~~~~~~~~~~~~
Entry fees: $20.00 per team plus a $15 temporary membership fee, unless at least one team member is an SCCA member.
For more information:
Call Christy Graham at 513-658-4677, or email roadrally@ cincyscca.com
Learn more about Cincinnati SCCA and rally at: www.cincyscca.com
Shooters Sports Grill (Liberty Twp)
Hamilton, OH