CFR SCCA Solo 2019 Florida State Championship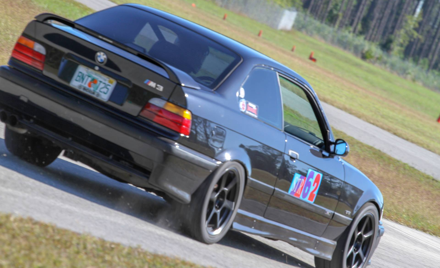 SCCA - Central Florida Region - Solo
Saturday, Nov 16 — Sunday, Nov 17, 2019
Buckingham Airfield
,
Lehigh Acres

,

FL
Registration closed November 14, 2019 7:00 PM on November 14, 2019 7:00 PM EST Registration ends November 14, 2019 7:00 PM on November 14, 2019 7:00 PM EST Registration opens October 4, 2019 7:00 PM on October 4, 2019 7:00 PM EDT Registration runs from October 4, 2019 7:00 PM to November 14, 2019 7:00 PM
CFR SCCA Solo 2019 Florida State Championships
Event Date:                            November 16th and 17th
Registration Closure:             7:00 PM on November 14th (Thursday)
Event CAP:                            180 Maximum Total Participants
Saturday Fee for Members:   $45
Sunday Fee for Members:     $60
Combined Sat+Sun Fee:       $100
Direct All Inquiries Regarding This Event to cfrsolo2@gmail.com 
This event will be held on the grippy concrete runway at Buckingham Airfield where SCCA Solo National events have been held in the past. The Saturday event is a Practice day and the Sunday event will be the 2019 Florida State Championships. Sunday will also count as a CFR Solo Points Event. Event trophies for each class will be awarded and class championship points will be accrued on Sunday. A special event to crown the "Florida State Autocross Champ" will be held Sunday after regular class competition (time permitting).
The first 100 people to register will receive a vacuum-insulated metal tumbler with the 2019 Florida State Championships Logo.

IMPORTANT: All participants must check in with timing prior to 8:45 AM at the site. Registration closes at 8:45 AM, and check-in after that time may not be allowed as it potentially delays the overall event.  Late check-in will always result in a late fee. 
There will be a food vendor (TBD) on site for lunch. Waters are available for free.
Event Officials:
| | |
| --- | --- |
| Event Chair: Nick Dunlap | Chief Safety Steward: Scott Swartz |
| Registration Chair: Dave Welsh | Trophy Chief:  Steve Marcum |
| Youth Steward: TBD | Waiver Chief: TBD |
| Timing Chair: Nick Dunlap | Workers Chief: TBD |
Schedule:
8:00 am - 8:30 am - Arrive at Site
8:15 am - 9:15 am - Check-In / Registration 
8:15 am - 9:15 am - Tech Inspection
8:45 am - 9:30 am - Course Open for Walking 
9:30 am - Driver's Meeting
9:45 am - Heat 1 cars to grid and worker check in
10:00 am - 3:30pm (approx.) - Competition
Site Location:
Buckingham Airfield

GPS Address:
3987 Sunset Road
Lehigh Acres, FL  33971
What to Bring:
Valid Driver's License (or permit)
Non-Members, get your Weekend SCCA membership when you register on MotorSportsReg.com
Minors (under 18), bring a completed minor waiver, see details below
WATER (it can get hot!)
Lunch if you don't want to use the on site vendor
Registration and Payment Policy:
To keep our prices as low as we can, and to improve the starting time for our events, we require pre-registration and pre-payment for all Drivers at all Events
Important: With our new system, your credit card will be authorized at the time of registration but will only be charged after the event has completed.  If you cancel your registration by closure of registration on MotorSportsReg.com, (7:00 PM the Thursday before the event), your credit card will not be charged for the event. If you try to cancel after that time, or if you do not show up on the morning of the event, your credit card will be charged a fee of $20.
Fees:
$45 Entry Fee for Saturday, $60 for Sunday or $100 for both days ($5 discount)
$10 SCCA Weekend Membership fee for non SCCA Members
$10 Late Fee if you check in late on the day of the event
$20 Fee will be charged if you cancel after registration closure or do not show on the day of the event
Trophies:
Trophies will be awarded per the SCCA Solo National Championships Formula. Any classes with less than 3 participants will be moved to the appropriate index class as described below. 
2 trophies for 4-6 people in class
3 trophies for 7-9 people in class
one additional award for every 4 additional people or fraction thereof (e.g. 6 awards for 18 competitors)
Index Classes:
Any classes that have less than 3 participants at the closure of on-site registration check-in will be placed into an index class. Trophies for the index class will follow the above trophy formula. There will be 3 index classes. One for street, one for street touring, and another for everyone else. If an index class contains less than 3 people we will combine index classes until they all have 3 or more participants (or they can no longer be further combined).
Crowning a Florida State Champ (Time Permitting):
After the conclusion of Class competition on Sunday the top (TBD) competitors from each heat will grid for the "Champion Challenge". Each competitor will make 2 runs and then be ranked on index based on the competitors fastest of the two runs. The top half of the field will move on to the next round. In subsequent rounds competitors will make a single run and the top half of the field will advance. In the final round when there are only two competitors remaining they will each make 2 runs and the competitor with the fastest pax index time of their two runs will be crowned the Florida State Champ. The winner of the Champion Challenge will not pay for their Sunday entry fee and places 1-3 in the challenge will receive a unique Florida State Championships trophy.