Sat, Jan 28, 2023
Central New York Rallycross "January Gymkhana"
"Pastrana Land"
About this event
CNY January Gymkhana Rallycross at "Pastrana Land"
Sorry, no jumps, helicopters, gorillas, or reverse entry 360s. Given the recent passing of Ken Block, what better way to honor his memory then to shred some dirt/snow!
Just old fashioned gymkhana- timed, closed course with plenty of fun (and safe) sliding.
Please double check any helmets you are bringing, must be Snell 2010 or newer.
Here's a great video from Ricky Ottman covering what to expect :https://www.youtube.com/watch?v=R8Iwon9xI4s Check out his other videos as well, lots of rallycross stuff in there.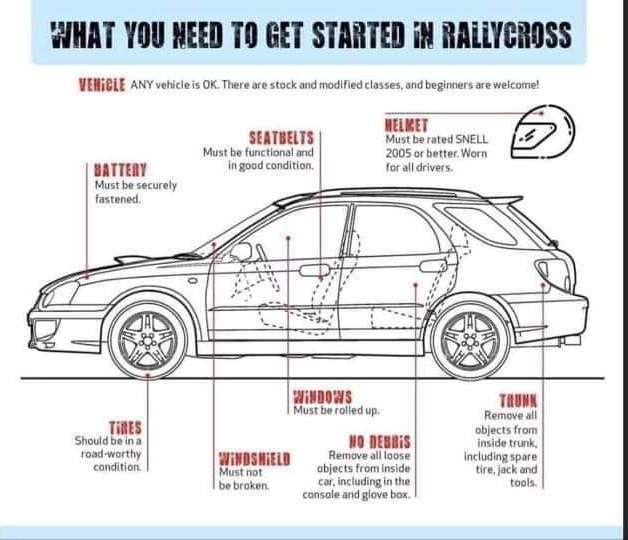 Event Location:
"Pastrana Land"
44.544648,-74.959638
$45 Registration fee for members
$60 Registration fee for non-members (includes $15 SCCA weekend membership)
**We will not be taking walk ups or payment the day of the event**
Event requirements
Event Schedule:
January 28, 2023
8:00 AM - 09:30:00 AM - Arrival time- No Day of registration!
08:00 AM - 09:30 AM Tech and check in.
09:30 AM - Mandatory Drivers Meeting, Followed by Parade Lap
10:00AM - First Car Off
Roughly 12:00 PM Lunch- We will order Pizza
4:00 PM - Event Closes
"Pastrana Land"
Colton, NY
SCCA - Central New York Region - Solo
More events from this organizer