About this event
Castle Hill Pre-War Hill Climb

Event Cancelled due to heavy rain forecast
Please note you can register for the Sunday Hill Climb or the Saturday Rally Tour or both. One does not require entry to the other.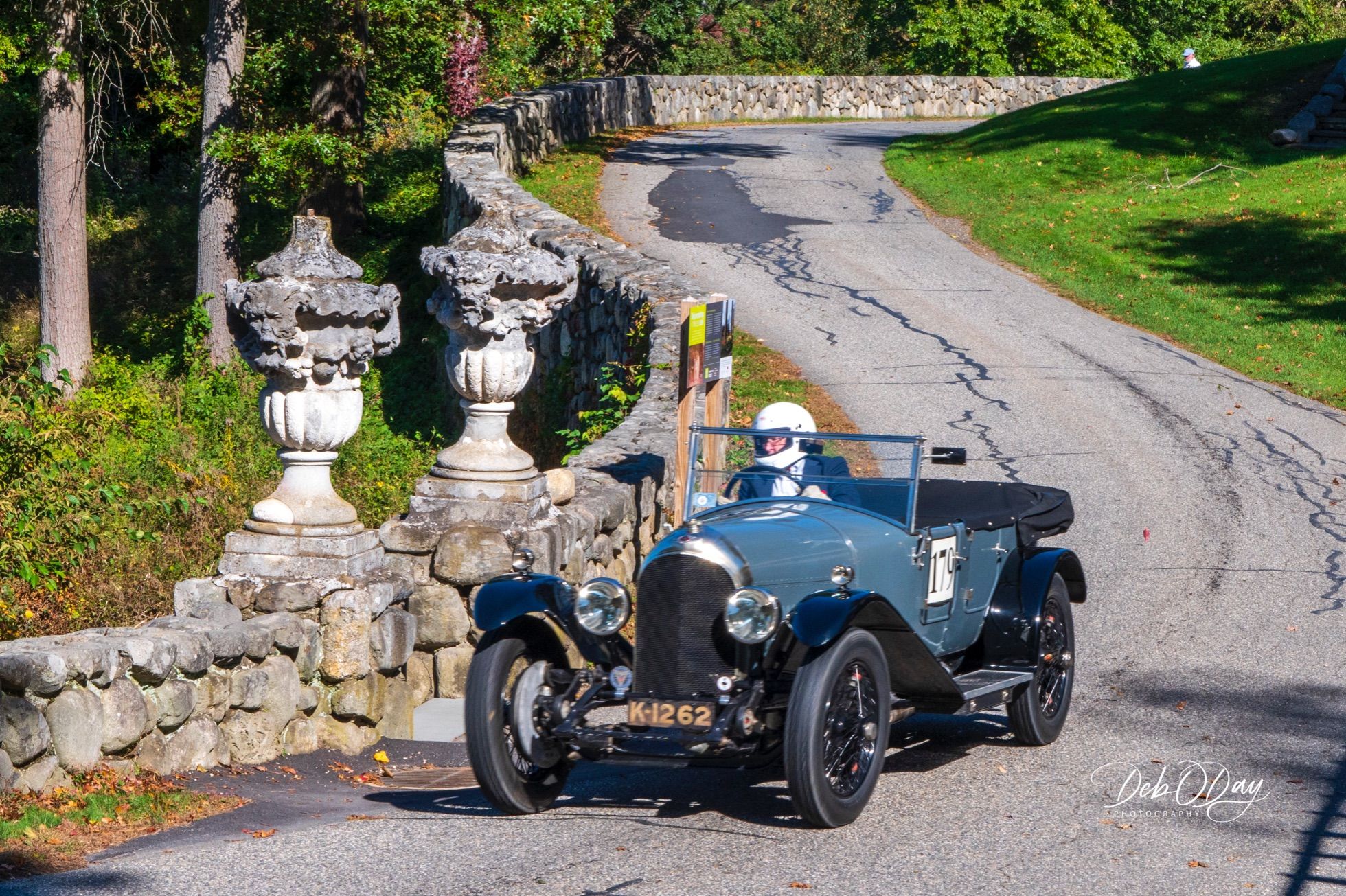 Crane Estate, Ipswich, MA
For Spectator tickets only please use this link: Link will be available mid-summer
The spectacular Castle Hill Pre-War Hill Climb is back for 2023 including Saturday night dinner in the mansion at the top of the hill known as the Great House! We are the very fortunate guests of The Trustees of Reservations, the organization that preserves over 27,000 acres in Massachusetts. The event is open to cars made or designed prior to WWII so includes MG TCs on 19" wheels, HRGs, and others made post-war that are a pre-war design.
The weekend starts with a rally tour on Saturday of the "North Shore" area. Saturday night we have a special treat in store, we will dine in the Great House overlooking the Atlantic. We hope to visit a collection along the way. More details for Saturday's events will be made available in the summer.
Sunday will feature the hill climb and you can, and should, enter the hill climb now as it will be limited to the first 30 entries. You can sign up for the rally tour and dinner on Saturday now and details will be sent to you in the summer.
For more details on the event please open this document: VSCCA PREWAR WEEKEND 23.docx
Please note the Rally Tour, Dinner and Hill Climb are separate events for which you can sign up here.
For payment by check, please make your check out to VSCCA, Inc. The remittance address will be found by clicking on the "Event Chair Contact Info" for this event on vscca.org
Event Dates
Saturday, October 14, 2023, Rally Tour & Dinner in the Great House (the mansion at the top of the hill)!
Sunday, October 15, 2023, Hillclimb
Event Prices
Saturday Rally: $30 per car
Saturday Banquet at the Great House: $80 per person
Sunday Hill Climb: $195 per car
Event Chairs
For more information please contact Tom Ellsworth at 978 768-7000 or pkfbos@msn.com or Steve Silverstein at 774 232-2990 or milano164@ymail.com
Help
Event requirements
Competition License not required, but if you do not have any hill climb or track experience please contact the Event Chair Tom Ellsworth at 978 768-7000 or pkfbos@msn.com
Current medical is not required.
Cars do not require a VSCCA log book.
Certain post-war cars are eligible if they were designed prior to WWII such as an MG TC or HRG.
All cars must pass tech inspection prior to the event.
If you have any questions regarding your or your car's eligibility please contact Tom Ellsworth at 978 768-7000 or pkfbos@msn.com