Cascade (CSCC) HPDE Track Day June 14th, 2019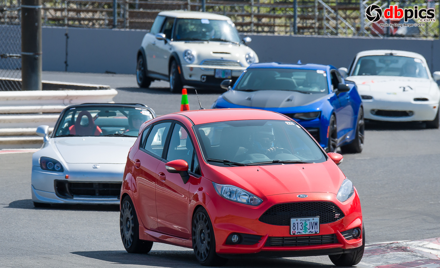 Cascade Sports Car Club - Driver Education
Friday, June 14, 2019
Portland Int'l Raceway
,
Portland

,

OR
Registration closed June 8, 2019 11:59 PM on June 8, 2019 11:59 PM PDT Registration ends June 8, 2019 11:59 PM on June 8, 2019 11:59 PM PDT Registration opens January 31, 2019 12:00 AM on January 31, 2019 12:00 AM PST Registration runs from January 31, 2019 12:00 AM to June 8, 2019 11:59 PM
NOTE: The event is currently SOLD OUT and no more registrations are being taken at this time.
 
For licensed race drivers still looking to get into the Test-and-Tune (TnT) session: The TnT is currently full and on a wait list. You can see if there is room available and try signing up at registration on the morning of the event, but please note that there will be an additional $20 late registration fee.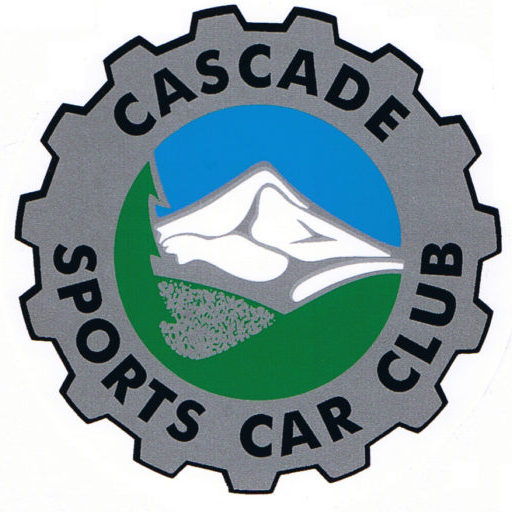 Cascade Sports Car Club HPDE Track Day at Portland International Raceway
High Performance Driver's Education and Racecar Testing
Our track days give you the opportunity to drive on a real racetrack. Whether your car is a daily driver or a fully prepared race car, whether you're a first time novice student wanting to become a better driver or a seasoned race driver looking for some seat time to shake down your car before a race, we've got you covered.
Our ICSCC-approved Driver's Training program includes classroom sessions with professional instruction in the dynamics of car control and high performance driving. You'll learn about contact patch, weight transfer, and the physics of a car in motion that keep you in control. In between these classroom sessions, you'll put that knowledge to use with our expert staff of in-car instructors. You'll learn at your own pace and gradually work your way up to more challenging speeds.
What we formerly labeled as "Driver's Training" is now split into "HPDE Novice" and "HPDE Intermediate". HPDE Novice is for those new to the track and provides the ground classroom sessions in between the on-track sessions. The HPDE Intermediate run group is for those that have been on track before and have attended the ground classroom sessions but need additional in-car instruction. 

Our HPDE Novice and Intermediate groups also double as a "Competition Driving School" for those seeking a competition license. Please register for the appropriate group based on your prior experience -- HPDE Novice if you have never been on track before -- and indicate if you are seeking a competition license.
For those interested in simply honing their driving skills our Advanced HPDE group is a club day environment where the goal is to enjoy a day at the race track driving fast and safe with friends and other enthusiasts who share your same passion. Prior track experience is mandatory. You may be required to have an instructor ride along for the first session to evaluate your skills for being allowed on track solo (plan accordingly -- have a passenger seat and safety restraints). 
We also offer sessions for licensed racers:
Test-and-Tune (TnT) - Full day or half day run groups for licensed racers to test and shake down their cars.
Open Wheel - For open-wheel/Sports Racers to get on-track before the race weekend starts. This is a 15-20 minute session at the end of the driver training day.
Cost:
HPDE Novice includes ground classroom plus full-day on-track instruction -- $250
HPDE Intermediate includes full-day on-track instruction  -- $250
HPDE Advanced is a full-day of track time -- $215
Test and Tune -- $195 Full Day

$135 Half Day (afternoon only)

Open Wheel (formula/sports racer cars) session -- $45
Helmet rentals available -- $10
$10 Discount for Cascade Members registering for Driver's Training School or HPDE (contact the CSCC Driver's Training Organizer for MSR discount code to enter on the online payment page)
For event information and FAQ's,
CLICK HERE
to read our Track Day Checklist. You'll find answers to many common questions about run groups, how the days are scheduled and the best place for you to start on one of our fun and informative events. 
You will be using your own car for these events. Vehicles that are "daily driven" are welcome and no special or extraordinary requirements are needed. (Convertibles and cars with removable hard tops may require additional protection devices -- CSCC-ConvertibleRollbarRequirements.pdf.) 
You car needs the following, at minimum:
Adequate tire tread
Proper tire inflation
Loose items removed
No cracks in Window in Drivers View
Seat belts in good condition and working order (5 or 6 point Harness for Driver and Instructor for Convertibles)
Driver and passenger seats secure
Brake lights functional
Ensure the positive terminal on the battery is properly covered
The battery needs to be mechanically secured to the car
The helmet requirement is Snell SA2005 or Snell M2005, or newer
Roll bar (make sure you read the Roll Bar Standards for convertibles)
Eye protection (convertibles)
For more information see our website: www.CascadeSportsCarClub.org
For questions, please con­tact our Track Day / HPDE coordinator at: trackdayhpde@cascadesportscarclub.org or call / text 503-809-1521.
All 2019 Dates for CSCC Track Days
May 3rd ** No Chicane (no turns 1, 2 or 3; front straightaway continues through to turn 4)
May 5th -- HPDE Advanced ONLY ** No Chicane (no turns 1, 2 or 3; front straightaway continues through to turn 4)
June 14th ** Chicane
August 16th ** Chicane
August 17th -- HPDE Advanced ONLY ** Chicane
October 18th ** No Chicane (no turns 1, 2 or 3; front straightaway continues through to turn 4)