About this event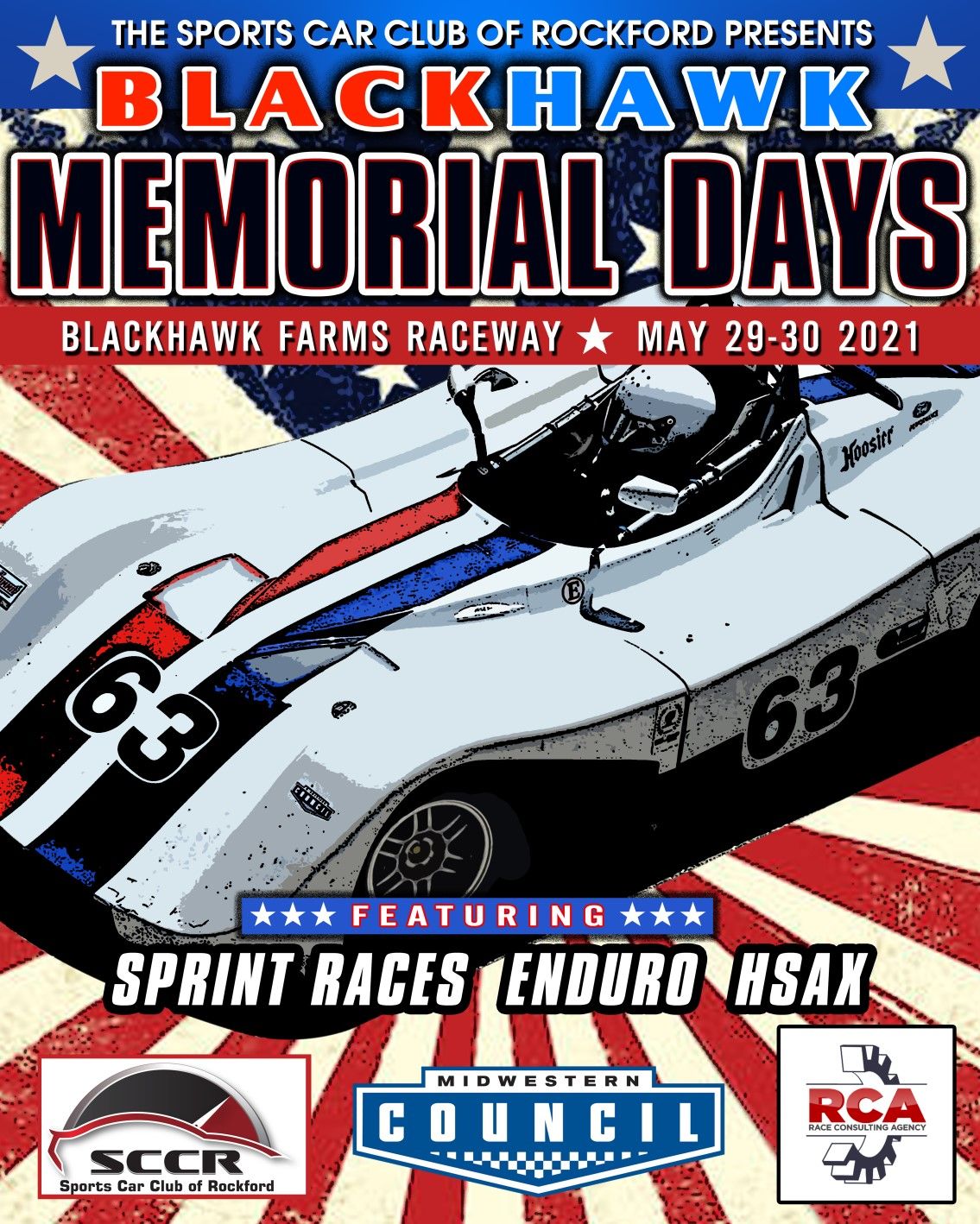 The Sports Car Club of Rockford (SCCR) presents the first Midwestern Council (MC, MCSCC) High-Speed Autocross competition of 2021 on Monday, May 31st. There will be HPDE sessions in the morning and Autocross timed runs in the afternoon. The morning HPDE sessions serve as practice for all High Speed Autocross (HSAX) entrants. An entry into the Autocross competition gets you approximately 45 minutes of practice track time plus timed runs in the afternoon.
Stick around after the Autocross laps are in the books for a One Lap Shootout for fastest lap time. To be elligable to participate in the One Lap Shootout you must have entered the Autocross event for the day. Cash prizes will be awarded as seen below. See the supplements in the downloadable entry packet after April 1st for full details.
One Lap Shoutout cash prizes: 1st place $300, 2nd place $200, 3rd place $100. There will also be a $50 prize for being most consistant driver during Autocross timed event.
Pre-register by Wednesday, May 26th to be entered into drawing for 3 special gifts that will be given away!
Special thanks to our event sponsor, Race Consulting Agency.
You can download a copy of the full weekend schedule and registration packet below. Check back near event date to make sure you have the latest version.
Master - 2021 Blackhawk Memorial Days Race Information Packet v3 5.26.2021.pdf
Not sure what class your car will be in? Please review the HSAX rules section of the GCR which starts at page 180. Midwestern Council of Sports Car Clubs (mcscc.org)
Please review BFR's Covid Restrictions at the link seen below. Check back often, especially the week of the event for any changes.
Blackhawk Farms and COVID-19 - Blackhawk Farms
Please note: Full electric vehicles will not be allowed to participate. Hybrids will be reviewed on a case by case basis and must be approved by Chief Steward
We look forward to having you come out and spending your Memorial Day at the track with us!
Event requirements
A Snell 2010 or newer helmet is required for High-Speed Autocross. Beginning next year in 2022, Midwestern Council will require Snell 2015 or newer helmets.
Open-top cars require a roll bar and minimum four-point safety harness.

Blackhawk Farms Raceway
South Beloit, IL
Download track map
Watch a video tour/lap
Sports Car Club of Rockford - Autocross