About this event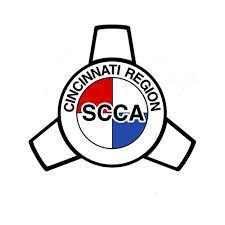 Cincinnati Region SCCA
presents the
Barney Powers Memorial Road Rally II
Coast to Coast and Dam to Dam in Clermont County
Saturday, April 22, 2017, 7:30 AM – 4 PM
Starting at American Modern Insurance, 7000 Midland Blvd, Amelia, OH.   You are encouraged to arrive early and enjoy wandering around the parking lot to look at the gathering of fine vehicles participating in the combined event.
Pre-registration is strongly encouraged to ensure a place.
A road rally is traversed over public roads within the legal speed limit. The challenge is to follow the route and answer as many questions as possible. This is an easy to follow drive on state and US routes. The challenge is in finding the answers to the questions and clues.
The schedule is:
 7:30 AM – Registration and Check-in opens
10:15 AM – Safety Meeting (approximate time)
10:30 AM + Car # – Depart (approximate time)
  1:30 PM + Car # – Could arrive at endpoint (approximate time)
  3:00 PM – Must be at endpoint (approximate time)
We will end at a location to be determined, where food and beverages will be available for purchase, and awards will be presented.
Rally 4-17 general instructions.doc
Event requirements
Please read carefully:
If you are registering yourself for the first time please choose Option 1 on the order form and follow the prompts.
If you are registering as a co-entrant and your partner has already registered, please choose Option 2 on the order form.
If you do not already have a MotorsportReg.com account, click the 'Create New Account' button below. You will be asked to input your member number and Region of Record.  This is your SCCA Membership number and home region. You must have this information in your user profile to avoid needing a weekend membership for this event.
It is not necessary to register as a team.  We will try to match you up with someone if you are coming alone.
~~~~~~~~~~~~~~~~~~~~~~~~~~~~~~~~~~~~~~~~~~~~~~~~~~~~~~~~~~~~~~~~~~~~~~~~~~~
Entry fees:        $25.00 per team
For more information:  
        Call Christy Graham at 513-658-4677, or email cincysccarally@yahoo.com
Learn more about Cincinnati SCCA and rally at: www.cincyscca.com
American Modern Insurance
Amelia, OH