About this event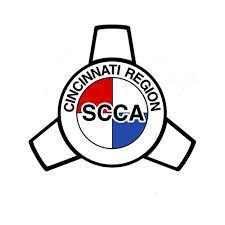 Cincinnati Region SCCA
presents the
Arduous Autumn Airport Automobile Adventure
Featuring access to the Lunken Airport Museum at the end
Saturday, October 21, 2017 8:30 AM – 3:30 PM          Includes time for breakfast, if desired. Actual rally time is expected to be approximately 4 hours - 100+ miles
Starting at Bob Evans on Kolb in Fairfield, off Winton Road, just north of I-275.   The endpoint is not close so plan accordingly if driver and navigator are arriving separately. (The rally master lives near the start point, so if you don't argue with him at the end, he MIGHT take you back to your car) 
Pre-registration is strongly encouraged to ensure a place. FEEL FREE TO REGISTER AS A SINGLE IF YOU DON'T HAVE A DRIVER/NAVIGATOR AND EVERY ATTEMPT WILL BE MADE TO PAIR YOU UP. 
A road rally is traversed over public roads within the legal speed limit. The challenge is to follow the route and answer as many questions as possible. This is an easy to follow drive on paved routes. The challenge is in finding the answers to the questions and clues. 
A point will be added to your total for every 10 minutes you are past the deadline for finishing. Since low score wins.....don't speed but don't dally.
The schedule is:
 8:30 AM – Registration (breakfast) opens
10:15 AM – Safety Meeting
10:30 AM + Car # – Depart Bob Evans
  2:30 PM + Car # – Could arrive at endpoint
  3:30 PM – Must be at endpoint
We will end at Lunken Airport, where we will eat, drink, rehash the drive, share our adventures and most importantly BE GRANTED ACCESS TO THE AIRPORT MUSEUM, courtesy of Mr. EB Lunken himself. 
Airport Rally General Instructions.pdf
Event requirements
Please read carefully:
If you are registering yourself for the first time please choose Option 1 on the order form and follow the prompts.
If you are registering as a co-entrant and your partner has already registered, please choose Option 2 on the order form.
If you do not already have a MotorsportReg.com account, click the 'Create New Account' button below. You will be asked to input your member number and Region of Record.  This is your SCCA Membership number and home region. You must have this information in your user profile to avoid needing a weekend membership for this event. (Also, make sure your MotorsportReg.com user name matches exactly as it appears on your SCCA Membership card... otherwise, the member verification process will not validate your membership.)
It is not necessary to register as a team.  We will try to match you up with someone if you are coming alone.
~~~~~~~~~~~~~~~~~~~~~~~~~~~~~~~~~~~~~~~~~~~~~~~~~~~~~~~~~~~~~~~~~~~~~~~~~~~
Entry fees:        $25.00 per team
For more information:  
        Call Christy Graham at 513-658-4677, or email cincysccarally@yahoo.com
Learn more about Cincinnati SCCA and rally at: www.cincyscca.com
Bob Evans Restaurant
Fairfield, OH