About this event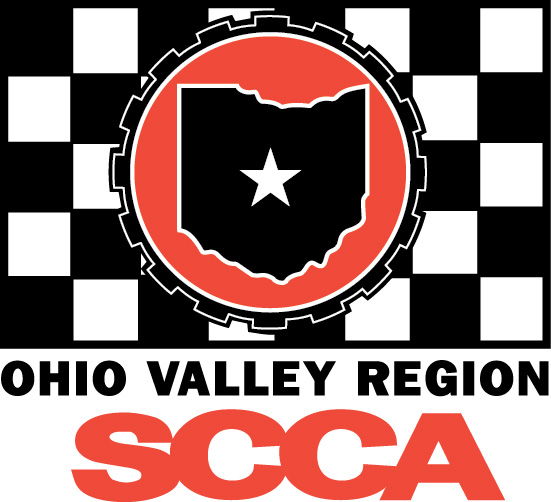 COME DRIVE MID-OHIO SPORTS CAR COURSE!
This is your chance to put yourself behind the wheel of your street licensed or solo prepared car on the beautiful Mid-Ohio Sports Car Course. You will be paired with an experienced instructor to show you the ins and outs of road course driving at speed. You will have up to five 25-minute sessions to hone your skills and grin till your face hurts. The 2.40 mile Club Course configuration will be used in the morning and the 2.258 mile Pro Course will be used in the afternoon. No competition license is required for this event - just a state issued driver's license.

Supps: http://ovr-scca.org/oct-15-2021-te-supps-final-2/
For a PDF of the Tech Inspection Sheet for this event:
http://ovr-scca.org/wp-content/uploads/2020/04/Technical-Inspection-Form.pdf
General schedule for this event:
Off Track Schedule Registration: 7:00 AM - 10:30 AM
Tech Inspection: 7:00 AM - 1:00 PM
Instructor Meeting: 7:00 AM
Driver's Meeting (Mandatory for ALL): 7:30 AM
Beginner Classroom (Mandatory for Beginners): 7:45 AM
Track Schedule will be set after registration closes
Groups will be: Racers/Instructors, Beginners, Intermediate, Advanced

Event requirements
Driver Eligibility: For Track Event groups a valid state vehicle driver's license is required. Time Trial and Club Racing Novice License holders must turn in credentials when registering at the track and must get them back from the Chief Steward at the end of the event.
To be an Instructor, please contact Scott Giles for consideration.

A valid competition license is required for the Race Test and Tune group.

Required Drivers Safety Equipment: Drivers will be required to follow the supps for eligibility.

Vehicle Eligibility: Please see supps for eligibility.
Vehicle Numbers: All participating vehicles must have two-digit identification numbers on both sides of the vehicle of suitable size, shape and contrast to be easily read. We will try to meet all numbering requests that are made via the registration forms. However numbers are assigned by the registrar and will be on the outside of your track registration packet. Temporary numbering materials will be available at Tech Inspection.
Technical Inspection Requirements: All drivers are required to fill out http://ovr-scca.org/wp-content/uploads/2020/04/Technical-Inspection-Form.pdf Vehicles must be presented for Tech Inspection to receive an event tech sticker. NO VEHICLES WILL BE PERMITTED ON TRACK WITHOUT A TECH STICKER. It is the participant's responsibility to bring a compliant vehicle to the track. Participants with non-compliant vehicles will be given a refund minus a $50.00 cancelation fee.
Any vehicle judged to be in an unsafe operating condition at any time during the event shall be prohibited from further participation until the condition is corrected and approved by the Technical Inspector.
Mid-Ohio Sports Car Course
Lexington, OH
Download track map
Watch a video tour/lap
Buy virtual track walk
SCCA - Ohio Valley Region - Club Racing