2020 Ohio Milk Run Rally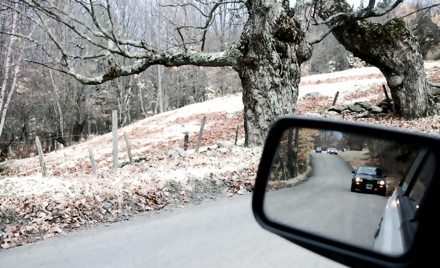 SCCA - Neohio Region - Road Rally
Saturday, May 16, 2020
Bob Evans Restaurant
,
Dover

,

OH
Ohio Milk Run Rally
Saturday, May 16, 2020
NOTE: Rally postponed.  It will be rescheduled as conditions allow.
The Milk Run is back after a long hiatus.  The approximately 150 mile route will wind through the hills of Ohio's Tuscarawas, Coshocton, and surrounding counties. Competitors can expect an absolutely straightforward, gimmick-free Time-Speed-Distance (TSD) road rally, with emphasis on precise timing at well placed controls. A columnar "tulip" route instruction format will be used.
The rally will count toward both the SCCA Great Lakes Division Rally Championship, and the SCCA National Touring Rally Championship (Divisional Rally).
The rally will be timed with the Richta automated checkpoint system.  Each team must carry a "smart" phone (Android or iPhone) running the Richta competitor "app".  This app is available, free of charge.
Look for "Competitor Richta GPS Checkpoints" app on Google Play Store or Apple App Store or click on the appropriate link:
 
https://play.google.com/store/apps/details?id=com.richta.cpa2&hl=en_US
https://apps.apple.com/us/app/competitor-richta-checkpoint/id1448298019
 
Prior to the rally, all the checkpoint information (locations by Latitude and Longitude and the correct arrival times) is loaded onto the internet by the rally master. People who register for the rally are given a car number and the password for the app. Each Rally Team then goes to the site and downloads the information for their car.  The contestants will NOT be able to view Rally Master information. During the rally, when each car reaches a checkpoint, the contestant's device will signal a checkpoint has been reached with a "bing-bong" sound. The device will then display your time entered and your score and say "early" or "late". Your total score for the rally to that point will also be displayed.
Start/ Finish:  Bob Evans Restaurant,  895 Commercial Pkwy.,  Dover, OH 44622.
Nearby Lodging: Comfort Inn, 2024 SR 39 N.W.,Dover, OH 44622. Ph. 330.364.8881.  
Tentative Schedule:
Saturday, May 9, 2020
23:59 - Early entry cutoff.
Saturday, May 16, 2020
13:00-14:30 - On-site registration
13:15 - Mini rally school (experienced competitors welcome)
15:01 - Car #1 starts rally.
22:00 (approx) - Car #1 finishes.
23:00 (approx.) - Awards
Competition Classes:
E - Equipment unrestricted.
L - Either a) Odometer unrestricted, and calculating device restricted only in that it may not be integrated with the odometer and clock, or, b) GPS-derived odometer, and any calculating device (including integrated smartphone timekeeping "apps").
S - Unmodified stock odometer only.  Calculating device restricted only in that it may not be integrated with the odometer and clock.
Novice - Class S entry in whch neither team member has previously entered more than 5 TSD rallies.
Entry Fees:
SCCA Members (driver and/or navigator): $40.00 before early entry cutoff, $50.00 thereafter.
Others: $50.00 before early entry cutoff, $60.00 thereafter.
Information: Ron Johnstonbaugh, Ph. 330.807.5293, or email: johnstonbaughr@gmail.com
Click 'Continue' for registration instructions