About this event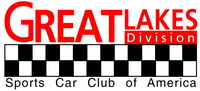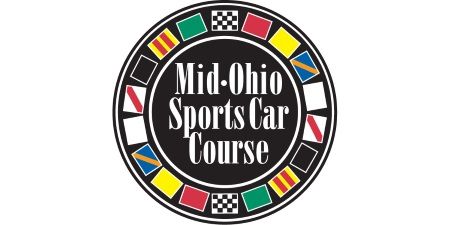 Open to ALL SCCA GCR and Great Lakes Division race classes
Last Divisional Qualifier for 2017 Run-Off Eligibility
REGISTER EARLY!!
SATURDAY MORNING QUALIFYING SESSION GRID POSITIONS WILL BE DETERMINED BY REGISTRATION DATE/TIME
Saturday Race sanction # 17-RQ-4836-S    Sunday Race sanction # 17-RQ-4837-S                 PDX Sanction # 17-PDX-4835-S
Welcome to the Todd Cholmondeley Cincinnati IT/SPEC*tacular page for PDX, Race Participants and Worker Registration.
If you are a volunteer Lake Erie Communications worker, please go to the LEC registration page. All other worker specialties continue on this site. There will be a Saturday night worker party hosted by LEC in the worker campground, beginning 30 minutes after the track is cold
Need Tires?
Providing on-site tire support for the event will be Aaron Quine of Stupid Fast Tires.  He sells and services Hoosier, Goodyear & Pirelli tires.  Advance orders can be placed with Aaron by calling 330-573-4338.
2017 PDX Technical Inspection Form
2017 Race Supplemental Regulations
2017 Track & Participant Minor Waiver Form SCCA
Friday Activities
Friday features a Performance Driving Experience (PDX), an opportunity for those without a competition license to experience driving the Mid-Ohio Sports Car Course in their own car.
Test and Tune
The Mid-Ohio School will be holding an Open Test and Tune on Friday, August 4, 2017 typically from 5:00 PM until 8:30 PM.  Call them directly to register for this non-SCCA sanctioned event. Information is on their website (www.midohio.com/School/Courses/Racing-Programs/Test---Tune-Sessions).
Saturday features a 20 minute qualifying session - with grid positions determined by registration date/time, followed by a 14 lap race - with grid positions determined by morning qualifying times.
Sunday continues with a 9 lap race in the morning - with grid positions determined by the best lap time from the Saturday race, followed by a 12 lap race - with grid positions determined by the finishing position in the morning race.
Race Participants for Double Regional:
Cost : $390 ( both days), $200 ( one day); to enter an additional class along with full entry, ( ex. ITA & SM) add $120 for one day, $225 for both days. $400 ( for two drivers, one car both days.) In case of over-subscription, second class entries will be bumped to a waiting list in the order they were received. Add $20 to the weekend total for SRF, SRF3 and FE compliance fee.
The 2.40 mile Club Course configuration will be used throughout the weekend. A maximum of 60 cars will be allowed on the course at any time.
This is an unrestricted double regional. All SCCA classes are eligible to compete along with Great Lakes Division approved classes IT7, ITE, CFF, CFC and S2000.
Races are part of the Great Lakes Divisional Championship Series and will earn full points in the classes being run for the afternoon races each day along with qualification for the Runoffs by the Regional/Divisional path. 
PDX Participants:  
Cost:  $230 with a valid SCCA membership; additional $20 for nonmembers to cover the required SCCA weekend membership. 
PDX Driver Eligibility:  A valid state vehicle driver's license is required.  
PDX Instructor Eligibility: One must hold a current recognized competition license (SCCA, NASA, IMSA, FIA, PCA, BMWCCA, etc.) or have equivalent racing, time trial , or track day experience, which is deemed satisfactory by the PDX Chief Instructor. If you have any questions about being an instructor please contact Bill Niemeyer at 859-512-0280 or via e-mail at niemeyer65@hotmail.com 
Required Driver Safety Equipment:  Drivers will be required to have the following safety equipment to present for Tech inspection . Helmet meeting 2017 SCCA National Rules (see PDX Supps for details) or higher, suitable eye protection, long sleeve shirt, long pants and shoes that fully cover the foot to at least the ankle. Driving gloves are not required but are recommended. For Drivers using race prepared vehicles it is recommended that they be fully covered by at least one layer of an accepted fire resistant material. 
Vehicle Eligibility:  Open to all vehicles conforming to the following.
1. Street legal cars with current and valid registration
2. Vehicles prepared to the Solo Rules classes of Street, Street Prepared, Street Touring, Street Modified, Prepared
3. Vehicles prepared to SCCA GCR classes of Spec Miata, Touring 4, Improved Touring, BSpec, Production, or Super Touring  Lite.
Mandatory Drivers and Instructors Meeting:  
1. A mandatory Instructor Meeting will be held in front of Garage 12A at  7:30 am on Friday, August 4th
2. A mandatory Driver and Instructor meeting will be held in front of Garage 12A at 7:45 am on Friday, August 4th.
3. It is required that all Novice participants, and recommended for participants who have never driven at Mid-Ohio, to complete one classroom session. All classroom sessions will be held in the Goodyear garages ( located behind concession stand in the lower paddock) 
Classroom Sessions: 
1. Thursday, August 3rd, 8:00 PM
2. Friday, August 4th immediately following the 7:45 am mandatory meeting. 
Event requirements
PDX Groups
Group 1    Instructor
Group 2    Advanced
Group 3    Intermediate
Group 4    Novice
DETERMINE YOUR RACE GROUP BEFORE CONTINUING TO REGISTRATION
Race Groups
Group 1       ITA, ITB, ITC, IT7, ITS, B-SPEC
Group 2       F5, F6, FV, FST, FF, CFF, S2
Group 3       SM, SM5
Group 4       SRF, SRF3
Group 5       T3, T4, STL, EP, FP, HP, SPU, GTL
Group 6       GT1, GT2, GT3, GTA, STU, ITR, ITE, SP, AS, T1, T2, ST
Group 7       FA, FB, FC, CFC, FE, FM, FS, ASR, P1, P2
Registration Hours:            Tech/Scales Hours:
Thursday:   6 pm - 9 pm         6 pm- 9 pm - no scales
Friday:       7 am - 11 am        7 am- 11 am - no scales
                 6 pm - 9 pm          6:30 pm - 9 pm
 Express Tech available at registration Friday evening at registration
Saturday:   7 am- 1 pm         7:30 am - 11: am
Sunday:     7 am- 11:30 am     7:30 am - 9 am
PDX Schedule - Thursday August 3rd, 2017
Novice Classroom Session #1:   8:00 pm - 8:45 pm in the Goodyear Garage
PDX Schedule - Friday August 4th, 2017
Instructor Meeting:  7:30 am
Driver/Instructor Meeting: 7:45 am
Novice Classroom Session #2:   Immediately following Driver/ Instructor meeting
Friday On Track Schedule - PDX:
----ALL TIMES ARE APPROXIMATE AND MAY BE ADJUSTED - LISTEN TO PA FOR ANNOUNCEMENTS---
8 am - 12 pm     Three 20 minute PDX sessions per group - using the 2.40 mile Club Course configuration
Lunch:   12 pm - 1 pm
1 pm - 4:45 pm     20 minute PDX sessions - using the 2.258 mile Pro Course configuration
Saturday and Sunday race events will operate on a "No-Schedule" Schedule. Starting time is planned for 8:00 am. Listen to PA announcements to assure timely arrival for your Group's sessions.
DETERMINE YOUR TEST AND RACE GROUPS BEFORE CONTINUING TO REGISTRATION-YOU WILL SELECT GROUP FIRST
Mid-Ohio Sports Car Course
Lexington, OH