2020 Runoffs Driver & Prep Shop Crew Registration
Event Requirements
Registration closed September 28, 2020 11:59 PM on September 28, 2020 11:59 PM CDT Registration ends September 28, 2020 11:59 PM on September 28, 2020 11:59 PM CDT Registration opens July 15, 2020 10:00 AM on July 15, 2020 10:00 AM CDT Registration runs from July 15, 2020 10:00 AM to September 28, 2020 11:59 PM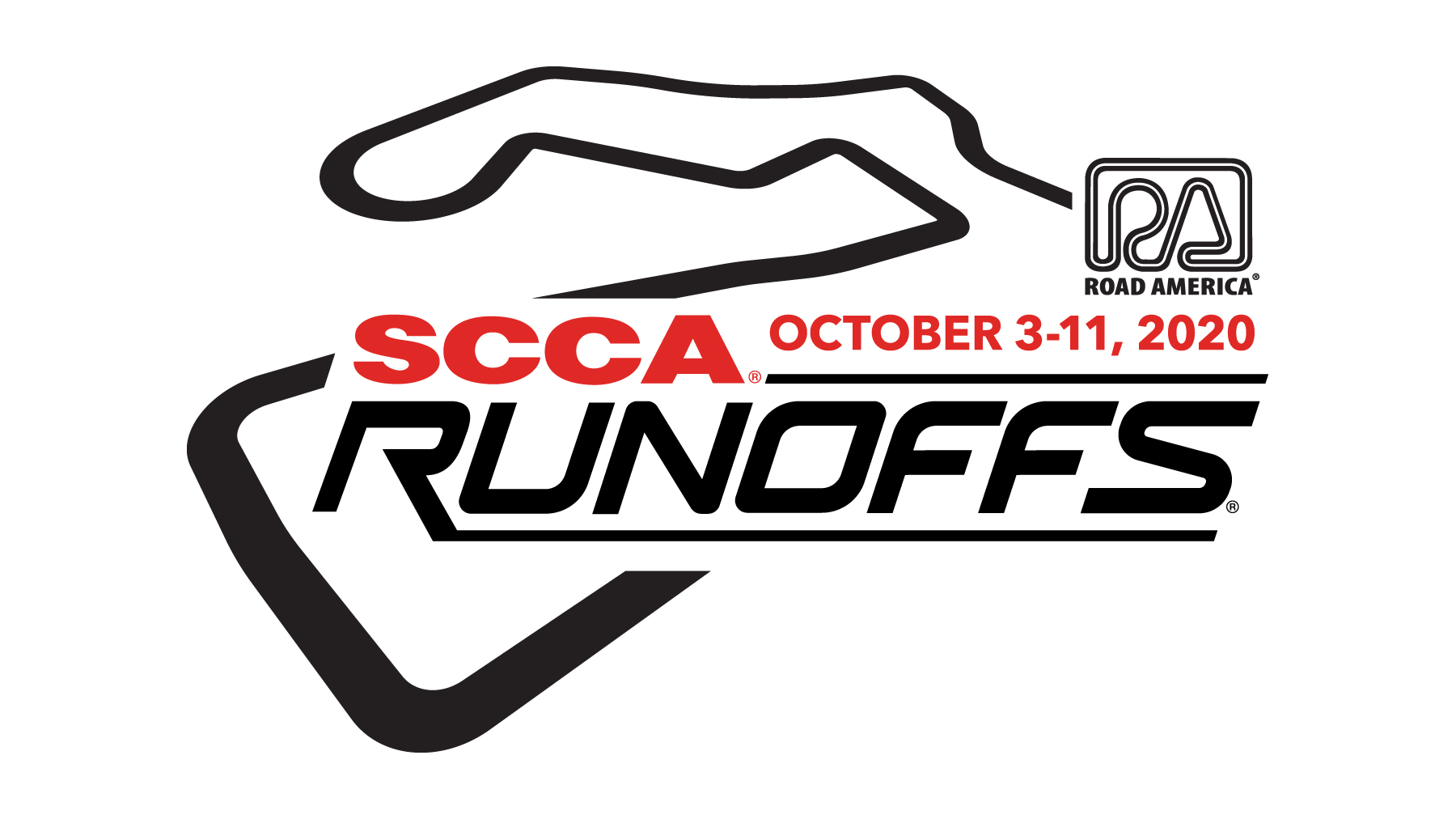 THE REGISTRATION FORM ON THE FOLLOWING PAGE TAKES TIME TO LOAD.  PLEASE BE PATIENT AND DO NOT HIT REFRESH DURING THIS PROCESS.
Before you start, check your SCCA - National - Runoffs MSR Account profile and make sure that your member number and first and last name match your current SCCA member information.
Single-car paddock reservations open on September 1, 2020 at 12 pm Noon CDT. 
You may register for the 2020 Runoffs before you've completed your qualification requirements.  If you don't meet the eligibility criteria, your entry will be canceled and refunded.
You can access all of the event information at www.scca.com/runoffs.
Download the supplemental regulations, test day and event schedule.
VALID MEMBERSHIP REQUIRED!
Your MotorsportReg.com profile must match exactly what is on your SCCA membership card in order to register successfully.  Your name and member number must not use abbreviations or nicknames. Bob is not the same as Robert and will not verify.  Please check your MSR profile for the "SCCA - National - Runoffs" account and verify the information is correct.
You can sign in to your membership portal on my.SCCA.com to verify.  If you are unable to successfully verify, please call SCCA membership service at (800) 770-2055.
QUESTIONS?
For questions regarding the SCCA National Championship Runoffs registration, please contact the Road Racing department at (800) 770-2055 or runoffs@scca.com.
Notice to Participants: In light of the current COVID-19 situation, every attempt will be made to minimize the risks of exposure to the virus. New processes and procedures are being developed and will be put into place for events going forward.
Ultimately, it is your responsibility to assess the risk to you, both on-track and off, and to make the decision on whether or not to participate. If you are feeling unwell or are experiencing symptoms such as fever, cough, or shortness of breath please stay home. If you have been in contact with someone who has been experiencing these symptoms in the last two weeks, please stay home.
While on site please take the health and safety of your fellow participants, volunteers and staff into consideration and practice social distancing, wear a mask, and wash your hands and/or use hand sanitizer frequently.
If you are diagnosed with COVID-19 within two (2) weeks of attending an SCCA event, we ask that you notify the event Registrar immediately. 
Registration closed September 28, 2020 11:59 PM at September 28, 2020 11:59 PM CDT
Registration closed
Registration opens July 15, 2020 10:00 AM at July 15, 2020 10:00 AM CDT
Registration closed