TSS GP @ Axon
Event Requirements
Registration closed December 17, 2019 11:59 PM on December 17, 2019 11:59 PM PST Registration ends December 17, 2019 11:59 PM on December 17, 2019 11:59 PM PST Registration opens November 19, 2019 12:00 AM on November 19, 2019 12:00 AM PST Registration runs from November 19, 2019 12:00 AM to December 17, 2019 11:59 PM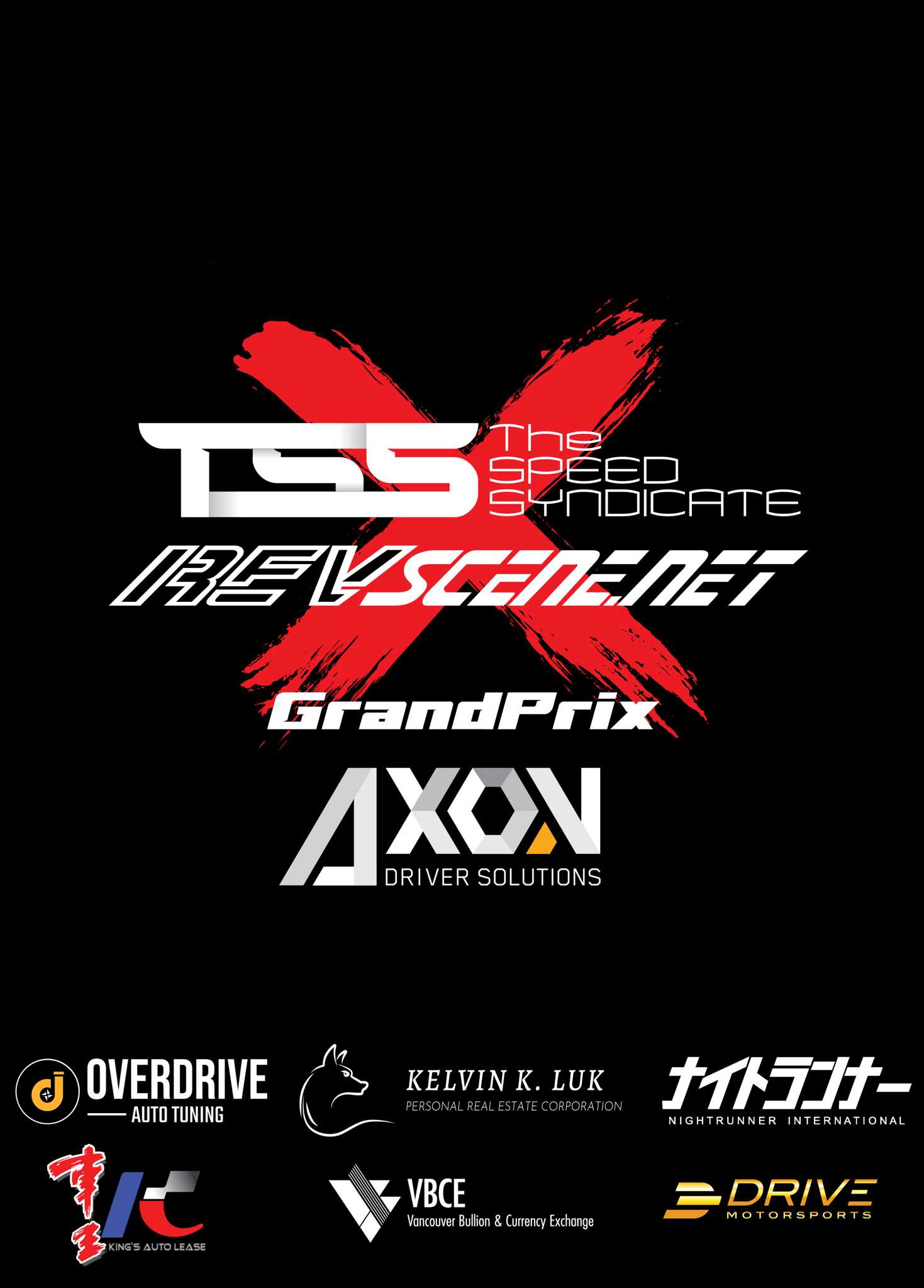 The Speed Syndicate is proud to introduce our brand-new community event: TSS Grand Prix. Our TSS Grand Prix event is an amazingly fun way to introduce yourself, your friends, and even your young ones to the world of motorsports! Compete against both new and experienced drivers to improve your skills and see how you rank—all in a controlled environment without having to track-prep a car.
When it is: December 18th, 2019, January 22nd, 2020, February 19th, 2020, and March 18th, 2020
Where it is: Axon Driving Solutions - 3rd Floor at Aberdeen Centre
What you pay: $35 CAD each race (1 hour) early bird fee, $40 CAD the week of
What you get: 15-20 minutes qualifying session and 30-35 minute of race session and a chance to be the first ever TSS GP Champion.
Who can participate? Everyone! New racers, experienced racers, even kid racers (age 11 and up)! You're welcome whether you have been racing your whole life or whether you've always wanted to see what go-karts are all about. Come one, come all!
WHAT HAPPENS AT EACH RACE?
7 drivers will be on the track at a time, to a total of 14 participants of each race. 
Prizes to be won at the end of each race:
- The top 3 drivers will receive a 1st, 2nd, and 3rd place trophy
All participants will have a chance to win one of the following prizes:
- One of Three Axon Driver Solution Voucher
- One of Three $10 Voucher for any TSS events
- One of Two Kings Auto Spa car wash voucher
- One Air Freshener Voucher from OVERDRIVE Autotuning Ltd.
*No participant may win more than one prize per event
WHAT EXACTLY IS THIS EVENT?
This is a Grand Prix style event composed of races which spans throughout December into March. From December to March, drivers will have the chance to become the first ever TSS GP Champion by accumulating as many points as possible.
A driver's points will accumulate throughout the event. At the end of the season, we will engrave onto a big shiny trophy the name of the driver who holds the most points, crowning them as the first ever TSS GP Champion!
In addition, to celebrate the end of the GP event, we will have a grand prize draw for ALL participants who participated in ANY of the TSS GP 2020 races!
Any driver who has participated in ANY of the GP races will be entered to win one of the following grand prizes:
- One TSS Track Day Vouchers
- More to come!
*Participants of the final grand prize draw must have raced in at least one TSS GP race throughout the year, and no winner may win more than one grand prize. Participating in all the races does not increase chances of winning
Drivers will receive points accordingly for achieving the top 10 fastest times of the day:
1st: 10
2nd: 8
3rd: 6
4th: 5
5th: 4
6th: 3
7th: 2
There will be 2 races held at each event and free practice from 6PM-7PM.
Free practice is only eligible for participants of the event.
Race 1 starts at 7PM
Race 2 starts at 8PM
Registration closed December 17, 2019 11:59 PM at December 17, 2019 11:59 PM PST
Registration closed
Registration opens November 19, 2019 12:00 AM at November 19, 2019 12:00 AM PST
Registration closed