Thu, Aug 25 - Sun, Aug 28, 2022
WSCC Caravan - Corvettes Headed North ...
WSCC Caravan
About this event
WSCC Caravan - Corvettes Headed North...
Dates: Aug. 25 - Aug 28, 2022
Departure Location: Costco Parking Lot Area, 5101 BUSINESS CENTER DR FAIRFIELD, CA
Registration opens: 8:30 AM
Driver meeting: 9:30 AM
Departure Time: 10 AM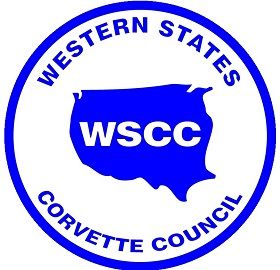 Hotels: The list will be emailed upon registration completion
This event is open to any club or individuals who want to travel north with us to Oregon. The event is co-hosted by North Bay Corvette Association.
Our event is a four-day caravan leaving the bay area and heading north to Oregon with a few stops along the way. There will be a Meet & Greet Dinner on the first night in Corning, CA, and a Farewell Banquet on the last night in McMinnville, Oregon, all included in your registration fee.
Registration WSCC Member: $185/person
Registration non-WSCC Member: $235/person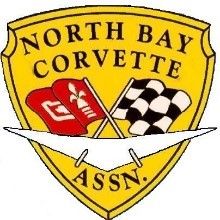 **** NOTE: This event is limited to 200 attendees so register early!!!! *****

Aug 25, 2022 - Day 1
Our Road Trip Begins...
Leaving from Costco parking lot, we will travel north on a few back roads with a stop in Williams, CA for lunch. A great lookout for a quick photo op and then onto the hotel.
Welcome Party Dinner at the Rolling Hills Casino
Aug 26, 2022 - Day 2
Traveling into Oregon
Sightseeing along the way through Northern California. Take time to enjoy Sundial Bridge or Shasta Dam. Plenty of places for photo opportunities.
We will end our day at Seven Feathers Hotel and Casino
Aug 27, 2022 - Day 3
Cruising the back roads to Salem, OR
We will be enjoying a scenic drive with stops along the way.
You may pick up lunch to enjoy at Corvettes on the Green
We'll be stopping at Riverfront Park for an afternoon of relaxation, camaraderie and to admire the scene of Corvettes parked near the waterfront or enjoy downtown Salem.
Aug 28, 2022 - Day 4
Onward to McMinnville, OR
This is a short drive from Salem but there are wineries, breweries and distilleries to visit when you get parched.
Be sure to save time for a tour of the Evergreen Air Museum before our Farewell Banquet at Evergreen Air Museum Event Center
Josh Holder - Chief Engineer for Corvette will be joining via Video Chat
For those who wish to travel home together on Monday, Aug 29, there is a group who have planned a route that will have a stop in Eureka, CA.
PLEASE NOTE: This part of the trip is on your own. (Non-Sanctioned WSCC Event) See hotel listing for details.
Important: At the end of the registration process you will receive an email with hotel information. There will be several hotels listed for you to choose from. Some hotels have provided a Group Rate and that password will be needed when booking your room. Please do not contact the hotels until you have received the email for the reservation page. You are responsible for all hotel charges, resort fees, and or parking. Any charges for tourist venues, museum admission, etc are also your responsibility. IF any discounts are available they will be noted on your registration confirmation page.
*Pricing is for Caravan Registration participants only!
Western States Corvette Council