About this event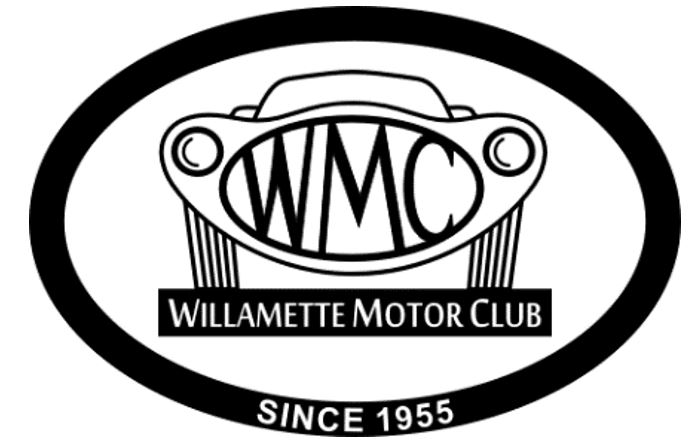 Welcome to race event number 4 (Autocross #4) of the 2023 season. Note, registration ends at Midnight on Friday, 6/9, so register early!
Set up Your MSR account (FREE) for future use. MAKE SURE TO USE THE RACE NUMBERS YOU HAVE USED PREVIOUSLY WITH WMC!! If this is your first time be aware that your requested number may not be the one you get.
Morning Run Groups: All Stock (Street), All Street Prepared, All Prepared, EV, NFP, Novice
Afternoon Run Groups: All Street Touring, All CAM, All Modified and SM, NFP, Novice and any Class not listed in the morning Run Group
Cost:
$35 per Driver for non-members
$30 per WMC Member
If you wish to become a member first, please click the Willamette Motor Club link, and sign up for annual membership.
Link to the Event Flyer is here: WMC AX#4 Event Flyer
NOTE: There are 2 restrictions in place for this event:
1) There will be a 50 car entry limit per AM and PM Session (100 cars total). Register early to guarantee a spot.
2) Noise restrictions are in place for this event, set at 92db @ 50 feet
7:00AM - 8:45AM is Morning Session Check-in, Tech and Course Walk. Drivers Meeting at 8:45AM. Morning session racing and work, 9:00AM-Noon.
Noon-1:15PM is Afternoon Session Check-in, Tech, Course Walk and Drivers Meeting. Drivers Meeting no later than 1:15PM. Afternoon session racing and work, 1:30PM-4:30PM.
Drivers in the morning session need to arrive by 8:00AM to ensure enough time to get tech'ed, check-in, and perform at least one course walk prior to the mandatory drivers meeting.
If you are driving in the afternoon session, please arrive by Noon.
Event requirements
Please fill out all the pages of your MSR registration, we are planning on using this for autocross, hillclimb and other functions. make sure your email is kept current as you will not be spammed, but all future WMC event information will be emailed to any who have us on thier club list.
All run group times are tentative. However, plan to be early so you don't miss Check-in, Tech and Course Walks. If you don't know which group you run in, consult the SCCA website for the correct class. A rule book will also be on site at the event. Classification will be per SCCA Solo II Series rule book. Click here to view the SCCA Solo Rules
Cancellation Policy: A participant will receive a full refund if the cancellation is 5 or more days prior to the event. That would be the Wednesday prior. After that, if you notify me via email up to the end of the MSR registration period (normally midnight Friday prior), your registration may be carried forward to the next event. After registration closes, or if you simply don't show, the entry fee will be considered a donation to the club and will go into our end of year charity fund.
Novices: If you've never run an autocross before, we are here to help you. We will check you in and Tech your car when you arrive. There will also be experienced drivers available to help coach you through the course.
SAFETY: You must wear an approved helmet (Snell M2010 or SA2010 or newer) in order to compete. Some loaner helmets are available, but are in limited supply. Shoes are also required (no sandals, open toe shoes). Your car MUST be equipped with seatbelts and be in good working order (brakes, tires, etc.). No studded or temporary use tires. No loose objects in the car. No loose or bungee corded batteries, solid mount only. Noise restrictions are in place for this event, set at 92db @ 50 feet.
VOLUNTEERS NEEDED: If you are competing in the morning and would like to help us set up the course, we start at 7:00 AM. For those running in the afternoon, we could use your help at clean up. ALL HELP IS APPRECIATED.
PLEASE DRIVE AT A REASONABLE SPEED WHEN ENTERING AND EXITING THE EVENT SITE TO ENSURE CONTINUED USE OF THE SITE.
Keizer Volcanoes Stadium
Keizer, OR