About this event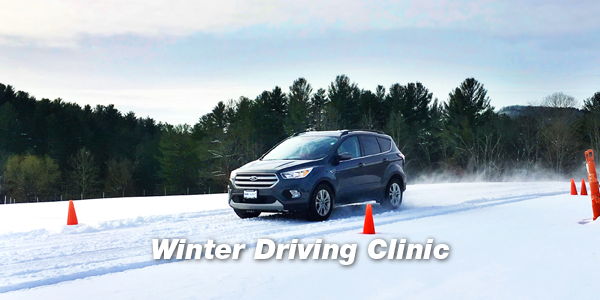 The Winter Driving Clinic provides a foundation for safe and proficient winter driving. Students of this one-day program gain a greater understanding of winter vehicle dynamics. Knowing how a car will respond in icy and snowy conditions is critical to knowing how to get home safely when the weather turns for the worst!
During the school you will gain behind the wheel experience in these conditions practicing valuable skills. Under the watchful eye of our professional instructors, you will practice skid control, accident avoidance, braking and how the various safety systems installed on all modern vehicles (ABS, traction control, etc) react in these scenarios.
Prerequisites: Driver must be 15 years old and have a minimum of 20 hours of driving experience. Drivers under 18 must have a parental consent form and waiver signed.
Hagerty Drivers Club members receive a 20% discount. Not an HDC member? Learn more and sign up here.
Program starts at 8AM
Program Cost - $995
Ready to sign up? Continue below:
Lime Rock Park
Lakeville, CT
Skip Barber Racing School
More events from this organizer