About this event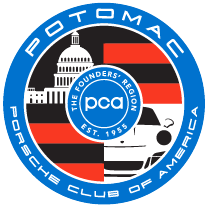 Join us for our annual Virginia Fall Drive. Our day will begin with an off the beaten path drive to a quaint lunchtime location: Field & Main restaurant in Marshall, VA. Field & Main provides hearth-inspired, locally sourced, farm-to-table cuisine in a comfortable and casual setting. We will be treated to a gourmet lunch featuring a diverse tasting and family style five course menu that will include seasonal fall dishes. We are still finalizing the menu, but these dishes are representative:
Butternut Squash Bisque
Seasonal Vegetables
Shrimp & Grits with anson mills grits, tomato-corn broth & mirepoix
Skirt Steak with confit fingerling potatoes, pickled shishito peppers & chimichurri sauce
Feast Chocolate Chip Cookie with chocolate sauce, house made marshmallow, graham & vanilla ice cream
See their website below to learn more about their delicious cuisine.
https://www.fieldandmainrestaurant.com/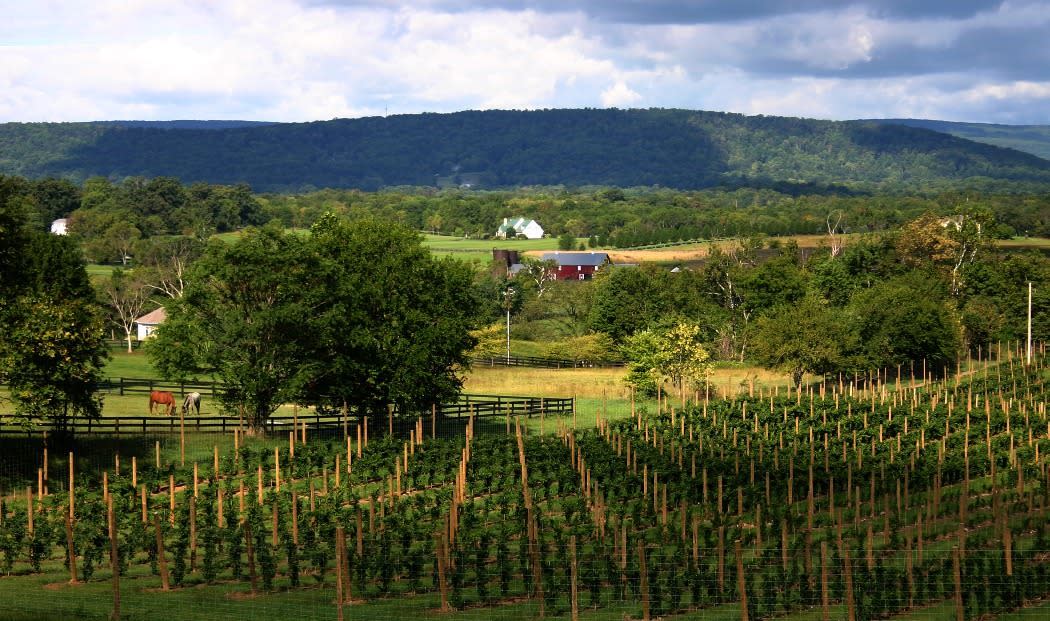 After lunch, we will embark on a one hour scenic countryside drive to a Sunset Hills Vineyard where we will be treated to lake side parking, tour of their wine making facility, and a private group wine testing session.
This is sure to be a memorable experience so be sure to mark your calendar to sign up for this event. Registration will open on Saturday September 2 at 8 AM. Space will be limited to 50 guests. Cost for the trip is $140 per person, which covers the full lunch at Field & Main inclusive of food, 1 non-alcoholic beverage, taxes, and gratuities. Alcoholic drinks at Field & Main can be ordered and paid for on an individual basis at the restaurant. Also included in the fee is wine tasting in a private room at the Vineyard. (We will charge your credit card approximately two weeks before the event.).
Event requirements
We will be departing from a location near Sterling, VA (precise rally point will be shared the week before the event).
APPLICATIONS/ACCEPTANCE
This event is limited by destination capacity, so please register early if you want to join us. Due to the very high demand for our events this year, we are limiting to two persons per party so we can maximize the number of parties that can attend given the capacity.
PCA Potomac Drive & Dine rules will be followed for the safety of all participants. (Discussed at the Driver's Briefing). Watch the website for revisions.
We will notify you of your status by email. You are responsible for updating your profile in the MotorsportReg.com website to include your current contact information.
Upon registration, you will be "confirmed" for this event, unless the trip is full. If so, you'll be placed on the waitlist.
IF YOU CAN'T PARTICIPATE, IT IS YOUR RESPONSIBILITY TO CANCEL.
PAYMENT
PCA Potomac accepts only credit cards for payment. You are responsible for maintaining VALID CREDIT CARD INFORMATION in your profile.
Payments will be via credit card. We will not run the payments immediately, but will do so approximately two weeks before the event.
Billing problems result in notification by email with limited time to resolve the issue due to the short billing period. If the issue is not resolved, we may cancel you from the event.
Credit card and billing information uses secure connections and is protected by MotorSportReg.com. You are the only person who has access to your card number. We only see the last four digits for billing purposes.
CANCELLATION AND REFUNDS
If you must cancel please be courteous and cancel as soon as you can in order to allow others from the wait list to attend.
Cancellations after September 23, 2022 will not be refunded unless we are able to confirm someone else from the waitlist.
If you cannot cancel online, you must notify the Registrar by email and receive an ACKNOWLEDGMENT by email to verify that you have canceled. There will be no refunds less than two weeks before the event, unless we can fill your spot from the waitlist.
Contact the D&D Chair to discuss special circumstances. THE D&D CHAIR IS THE ONLY PERSON WHO CAN AUTHORIZE A REFUND OR CREDIT FOR AN EVENT.
If you are authorized a credit for an event, you must use it before the end of the calendar year. We will not carry credits over into the following year. Credits may only be used for other PCA Potomac events. They can't be used for other clubs who also use motorsportreg.com.
Field & Main Restaurant
Marshall, VA - Virginia
PCA - Potomac, The Founders' Region - Drive & Dine