About this event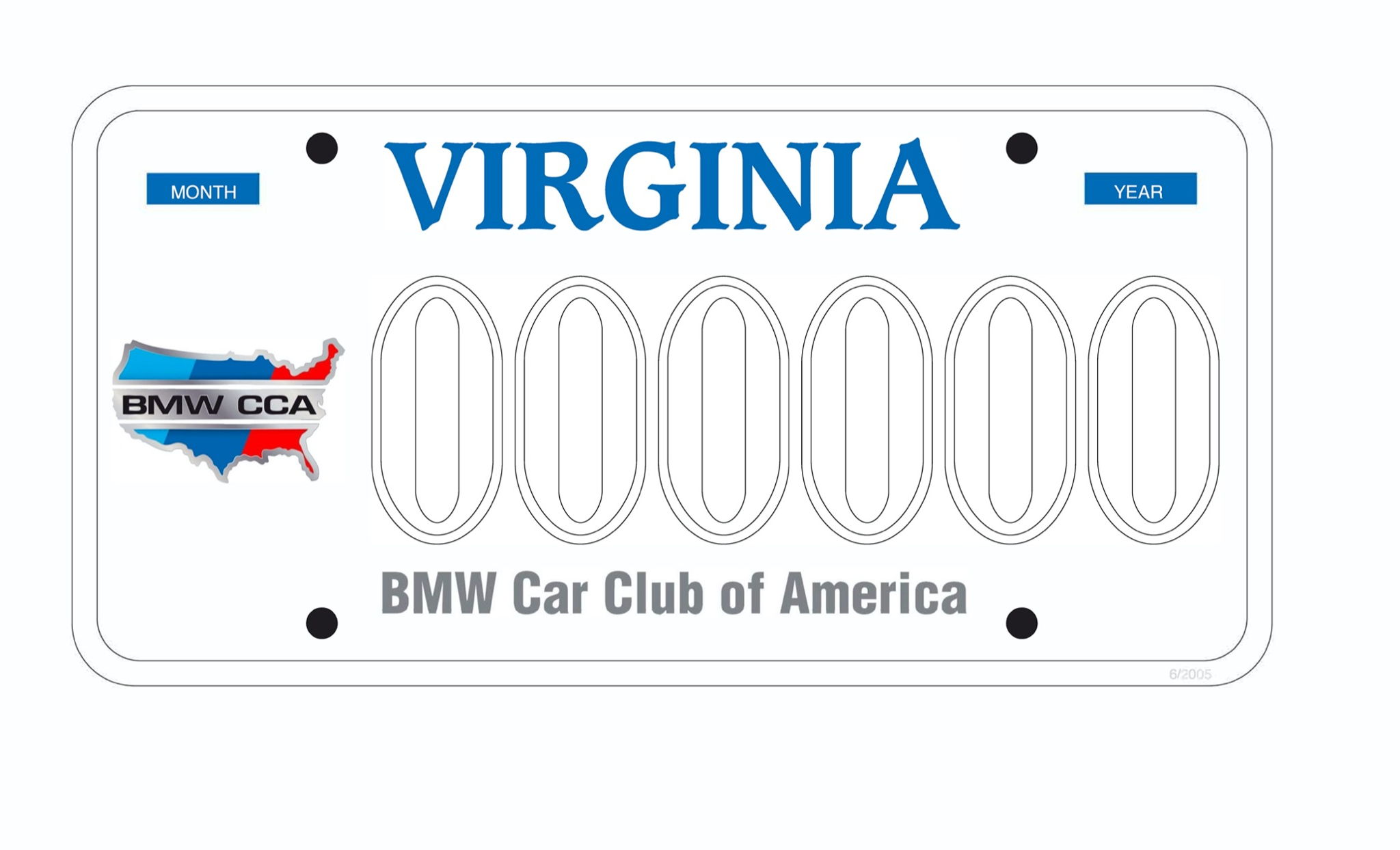 Welcome to the Virginia BMW CCA
License Plate Order Site.
You must purchase your official Virginia BMW CCA license plates exclusively through this site.
You cannot go directly to the Virginia DMV website to purchase our club plates.
We are only taking electronic payment through this MSReg.com site. No option is available for any other type of payment method.
Please make your payment through this MSReg.com site FIRST and then follow the process below to complete and return your Virginia plate application.
We are using the following relatively simple process to collect the applications that are required by the Virginia DMV.
1. Open this .pdf file ---> BMW CCA Virginia Plates Image.pdf on your computer or mobile device. This is a .pdf IMAGE of the Virginia DMV application required to apply for BMW CCA member plates. You can open this file in many .pdf readers, browsers and applications.
2. Print the application.
3. Complete Sections 2, 3 and 4 with a blue or black pen.
4. Sign and Date with a blue or black pen.
5. Scan and Save the completed application to a file and then Send that file, by email, to James Laws at: VaLicensePlates@nccbmwcca.org .
OR
6. Mail the completed paper application, by USPS, to James Laws at the PO address in Section 1 of the form.
- Due to the large number of applications we will get for these tags, the preferred method of submission is by email.
- To prevent delays in getting your tags, make sure that you have paid for the total number of applications that you submit or send in.
Remember, if you choose to take a picture of the form with your mobile device and email it to James. the picture must be a clear, crisp, centered and near-perfect image of the completed, signed application form, so that it can be printed and submitted to the Virginia DMV. If the image is crooked, blurry or misaligned, you will have to resubmit it, further delaying receipt of you tags. HINT: You may need to use a scanning app on your mobile device to make this image look exactly like the piece of paper it came from.
Virginia BMW CCA License Plate
Arlington, VA
BMW CCA - National Capital Chapter - Social & Spectator