About this event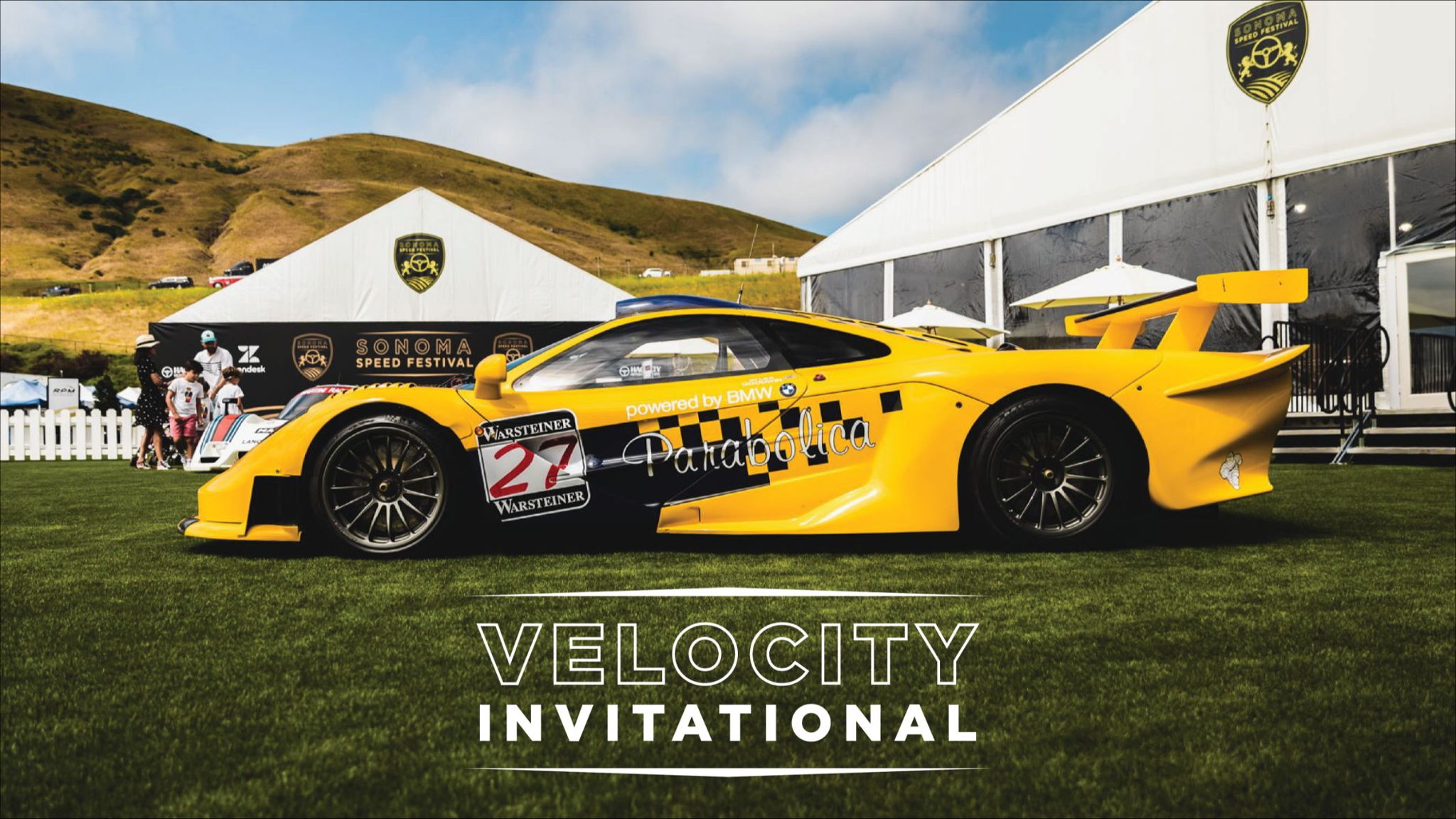 Help us reunite the world's finest racing automobiles and inspire future generations of drivers, owners and collectors, preserving these car's history by exhibiting them as they were meant to be seen and heard—on track.

November 11-14 2021
Laguna Seca, California

Each driver may enter up to five vehicles
Pricing:
First vehicle: $1950.00
Second vehicle: $975.00
$550.00 for each subsequent vehicle registered to the same owner
For any inquires about the Velocity Invitational please email us at drivers@velocityinvitational.com Thank you!

Ryan Turri
General Manager
ryan@velocityinvitational.com
Jeffrey B. O'Neill
Founder
jeff@velocityinvitational.com
2021 RACE GROUPS
The intent of The Velocity Invitational is to bring together cars appropriately prepared to their original period specifications. Formed into groups specified by time periods, each in review of their specific Motorsports History.
Group 1 1924 - 1939 Pre-War Sports Racing Cars
Group 2 1948 - 1957 Sports & Sports Racing Cars
Group 3 1957 - 1961 Sports Racing Cars
Group 4A 1957 - 1965 GT Cars -over 2.5L
Group 4B 1957 - 1965 GT Cars -under 2.5L
Group 5 1962 - 1972 FIA Prototypes & SCCA Sports Racing
Group 6 1966 - 1981 Historic Formula One
Group 7 1966 - 1977 IMSA GT, AAGT - FIA Grp. 4
Group 8 1982 - 1990 IMSA GTP & GTP/L, Group C
Group 9 1966 - 1972 Historic Trans-Am Cars
Special Feature Mini vs Mustang DIRECTLY CONTACT Ardelle@Velocityinvitational.com
Special Exhibition Group: "1907 - 1920 Pre War Ragtime Racers"
**Race Groups are subject to change**
Event requirements
Requirements:
Please have the following ready before starting your Entry Request to the 2021 Velocity Invitational:
Competition License - Number, Expiration Date, Photo
Medical Card - Expiration Date and Photo
Car Info - Pertinent Information and Photo
***Note - period prepared cars with history will be given entry priority, please take your time on that section of the Entry Request
Prep Shops - If you are registering an entrant/driver, you can use the registering someone else functionality.
WeatherTech Raceway Laguna Seca
Salinas, CA
Download track map
Buy virtual track walk