VCMC Track Day #2 - Area 27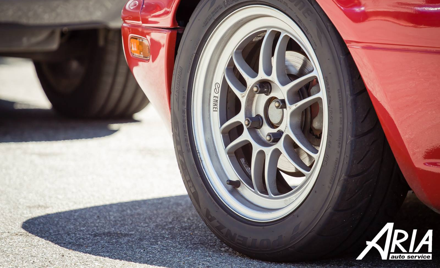 VCMC Motorsport Club
Friday, June 15, 2018
Registration closed June 13, 2018 11:59 PM on June 13, 2018 11:59 PM PDT Registration ends June 13, 2018 11:59 PM on June 13, 2018 11:59 PM PDT Registration opens March 19, 2018 12:00 AM on March 19, 2018 12:00 AM PDT Registration runs from March 19, 2018 12:00 AM to June 13, 2018 11:59 PM
Join us on Friday, June 15, 2018 for the VCMC Track Day #2 at Area 27 hosted by VCMC Motorsport Club. Area 27 is a 16-turn, 4.83 km long permanent road racing circuit.
VCMC, continues to offer great value to track day participants by providing tons of seat time, and professional track marshals to keep the event safe, fun, and efficient.    
Our track events are open to drivers of various experience levels. Drivers are grouped by experience to ensure that all the drivers and vehicles in each session are evenly matched.
If you are new to track racing and want to attend we will require you to register and complete our May 28 lapping day where you will be signed off to drive alone by one of our instructors.  If you have not driven with VCMC before, exceptions can be made with proof of experience.
Lapping groups will fall into 4 categories.  Relaxed, Intermediate, Advanced, and Race License.  The first 3 listed will be with pace car due to the requirements of Area 27.  If you have attended an accredited race school and possess a race license you are allowed to run in the race license group without a pace car, also this allows you to be a pace car.  Please contact us if you are interested.
Entry Fee
$410 CAD for experienced drivers signed-off to drive solo.
Early bird discount -- eligible to those who sign up by 11:59pm on Friday, May 25
$360CAD for experienced drivers signed-off to drive solo.
*Membership is included. You automatically become a member when you register and attend an event.
Please be aware we are still working on the logistics of lunch.  The plan is to bring in a food truck, we will update when we confirm its attendance.  Your entry fee does not include lunch.
The track day event will be limited to a maximum of 56 paid participants plus event coordinators.
Feel free to ask any questions you may have and discuss our track day program on our club forum.
Area 27 recommends the following hotels, just mention you are with the track to receive a discount:
Watermark Beach Resort
1-888-755-3480
https://www.watermarkbeachresort.com
Spirit Ridge Resort
1-250-495-5445
https://spiritridge.hyatt.com/en/hotel/home.html