Sun, Feb 28, 2021
TSCC 2021 Membership Registration and Test & Tune
Danville Airport
About this event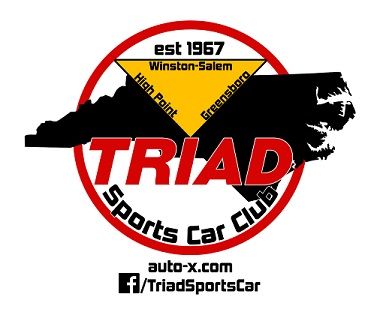 Come join Triad Sports Car Club at the Danville Airport, Danville, VA for our TSCC Membership Registration Drive and Members Test & Tune!
1744 South Boston Road, Danville VA.
97 dB Sound Limit Enforced!!!
This is our annual Test-n-Tune and Membership drive.
The entry fee is $25 = Membership Fee and entry into the Test-n-Tune event.  There are other family member options you can choose during registration.
If a family member pays for your membership, you still must register and there is an option for "T-n-T Additional Family Member" for $15. ONLY CHOOSE THIS OPTION IF YOUR MEMBERSHIP FEE HAS BEEN PAID FOR BY A FAMILY MEMBER.
ONLINE registration and PAYMENT are REQUIRED.  There will be no walk up registrations and payments.
If you are feeling sick, are showing multiple symptoms of COVID-19, or have been exposed to COVID-19, DO NOT ATTEND.
NO-WALK-UP Registrations! - You will be turned away.
No Spectators - DRIVERS & TSCC Staff ONLY!
Waivers & Check in will take place at the timing trailer
Masks/Face Coverings are REQUIRED unless you are in your car, working course, or are isolated from other people on site.
Social Distancing: Whether you are for it or not, It's a thing - Adhere to it at our events
There will be NO LOANER HELMETS - Bring your own Snell 2005 & Newer Helmets.
Ride-Alongs ARE NOT permitted at this time.

Exception:  Members of the Same House Hold.

Co-Drivers are allowed - For the sake of parity, we ask that Co-Drivers do not ride along with each other during runs, except for those in the same-house-hold exception.
Novice Class will move forward, but there will be NO-IN-CAR-INSTRUCTION.
Self Tech Will be implemented -  Please print TSCC_Solo_Self-Tech_Sheet.pdf , fill it out and present it to the Tech Official at the waiver station.
At anytime, a Triad Officer may verify the Tech-Worthiness of your vehicle.

Failure to Adhere to any and all policies listed in the registration form, to include policies put in place for COVID-19, will result in being asked to leave the grounds immediately


On Site Registration - NOT PERMITTED.
Ride Along Passenger - NOT PERMITTED.
If you cannot make this even, you can download the membership application form and mail it with payment.
http://www.auto-x.com/files/Membershipapplication2019.pdf
By joining the Triad Sports Car Club (TSCC) you get reduced member event rates ($25 versus $30 non-member) and access to a community of avid car enthusiasts!
97 dB Sound Limit Enforced!!!
Event requirements

97 dB Sound Limit Enforced!!!
Registration & Tech open: 8:00 AM
Tech Closes @ 9:20AM!!
Registration/Check-in closes at 9:30AM
Novice Meeting & Novice Course walk: 9:35AM
Driver's Meeting: 10:00am
First Car Off: 10:20AM
Late check-in: Only allowed at the discretion of officials. 
97 dB Sound Limit Enforced!!!
Rattapon Lertpiriyapong (Art)
Danville Airport
Danville, VA
More events from this organizer