About this event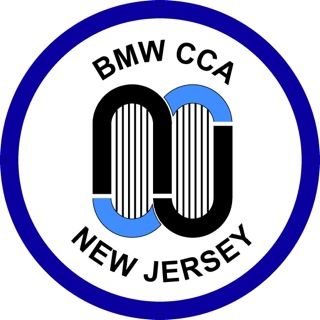 SPECIAL ANNOUNCEMENT! The NJ/NY season opening April 14-16 ITS & Driver School (All 3 days at Thunderbolt).
A Friday track day for Advanced Solo students (pre-approval required) and for Instructors at Thunderbolt.
The return of our Introduction to the Track for new students on Sunday.
Driver School: The regular driver school portion of the event will be on the weekend of April 15-16. No need to take 2 days off work to start the season. You have no excuse not to come on out, knock the rust off your driving and reinforce all the good things you learned last year. The Driver School portion of the event will have 3 student run groups so there will be ample track space for everyone.
Instructor Training School: Participation in the Instructor Training School is by invitation only. The Instructor Training School is for advanced students who have shown a high level of driving skill, an understanding of driving dynamics and a desire to teach. The program is a rigorous two days of on-track and classroom instruction and role-playing. If you have been invited, you can register online here. Please be sure to use the ITS Candidate registration radio button so you are properly enrolled. Your acceptance will be subject to approval by the ITS Coordinator and Chief Instructor. If you believe that you are a candidate for the ITS and have not been invited, please e-mail the Chief Instructor. ITS candidates should plan to bring the car they usually use for driver schools as a portion of the evaluation process requires candidates to drive their vehicle.
Friday track day: On Friday there will be 6 hours of track time (a revised format is in development) for instructors who wish to get in some extra track time and for approved advanced Solo students. Solo students will only see the option for this registration if they are pre-approved (contact the Registrar). Instructors who are only driving on Friday and not instructing for the weekend must pay the student fee.
Introduction to the Track (Sunday only): On Sunday we will be holding a special school for students who have never been to the track. This event was offered for the first-time in 2009 and was a run-away success. We have designed this event to encourage students who are new to the track to try out our Driver School program. The Driver School Committee understands that there are hurdles for "first-time" students to overcome to try one of our events and so we have designed this school to reduce those hurdles as much as possible. First, the event is being held locally. Hotel rooms in the Millville area are relatively low priced and, for students who live in southern NJ/PA, you could even get up early and drive down the morning of the event. Second, we are offering reduced registration fees to our First Timers so that you pay just $325 for Sunday-only. You will not find a better rate to get out on the track with personalized instruction anywhere. Third, this event will have a dedicated run group solely for First Time students. This arrangement will allow instruction on the track and in the classroom to be specific for First Time students and will provide a smaller run group for First Time students allowing better spacing on the track. Fourth, for our First Time students, we may also be able to loan you a helmet for the event (please see Promotions). Fifth and finally, each First Time student will be assigned a Mentor who will contact you prior to the event and be a point of contact to answer any questions you might have before you arrive. Every year we have held this event, each new student leaves with a huge smile on their face.
Pursuant to NJ health guidelines, it is strongly reccomended that everyone is current for their Covid vaccinations.
Registration Fees:
Sat-Sun Driver School students:
$325 Sunday First Time students
$600 if registered and paid by Feb 17th
$650 If registered after Feb 18th and by March 14th
$685 if registered after March 14th
$395 Friday Solo Students
$650 ITS Candidates
$299 Friday Instructors (staying to instruct Sat-Sun)
Event requirements
NOTE: HELMETS MUST BE SNELL 2015 OR SNELL 2020 AND MUST BE CLOSED FACE.
Participants must be at least 18 years old and possess a valid driver's license. Per requirements of BMW CCA national office, all STUDENT participants must be members of BMW CCA. Please include your BMW CCA membership number in your Profile. If you are not yet a BMW CCA member, once you register as a Non-member we will forward your information to the national office for you to become a member.
NJ BMW CCA does not allow convertibles of any kind nor SAV/SUVs at our on-track events. Spec Miatas (and similar) are acceptable if they have a full roll-cage, permanently attached factory hard-top and current SCCA log book. They must also comply with all vehicle Technical Inspection requirements.

Note that all after-market tinting must be approved in advance by the Chief of Tech. Failure to obtain pre-approval may result in your car failing Tech Inspection and loss of your registration fee.
Any damage caused to the paddock or track, including safety barriers, is the responsibility of the participant. Note that the track may collect payment on-site.

Cancellations will be accepted until two weeks prior to the start date of an event. Any cancellation received on or prior to the respective cancellation date will be charged a $25.00 handling fee. Any cancellation request following the cancellation date is subject to forfeiture of the entire entry fee if the Registrar is unable to fill your slot. If your slot is filled, only the $25 handling fee will apply. If you are a "no show" at the event, no refund will be given. All cancellations must be communicated in writing via e-mail or letter through the Registrar. If NJ BMW CCA must cancel an event for any reason, registrants will be provided a full refund; however, NJ BMW CCA will not be liable for any charges or costs registrants may incur other than the registration fee. Refunds will be issued following the event.
Thunderbolt Raceway
Millville, NJ
BMW CCA - New Jersey Chapter