About this event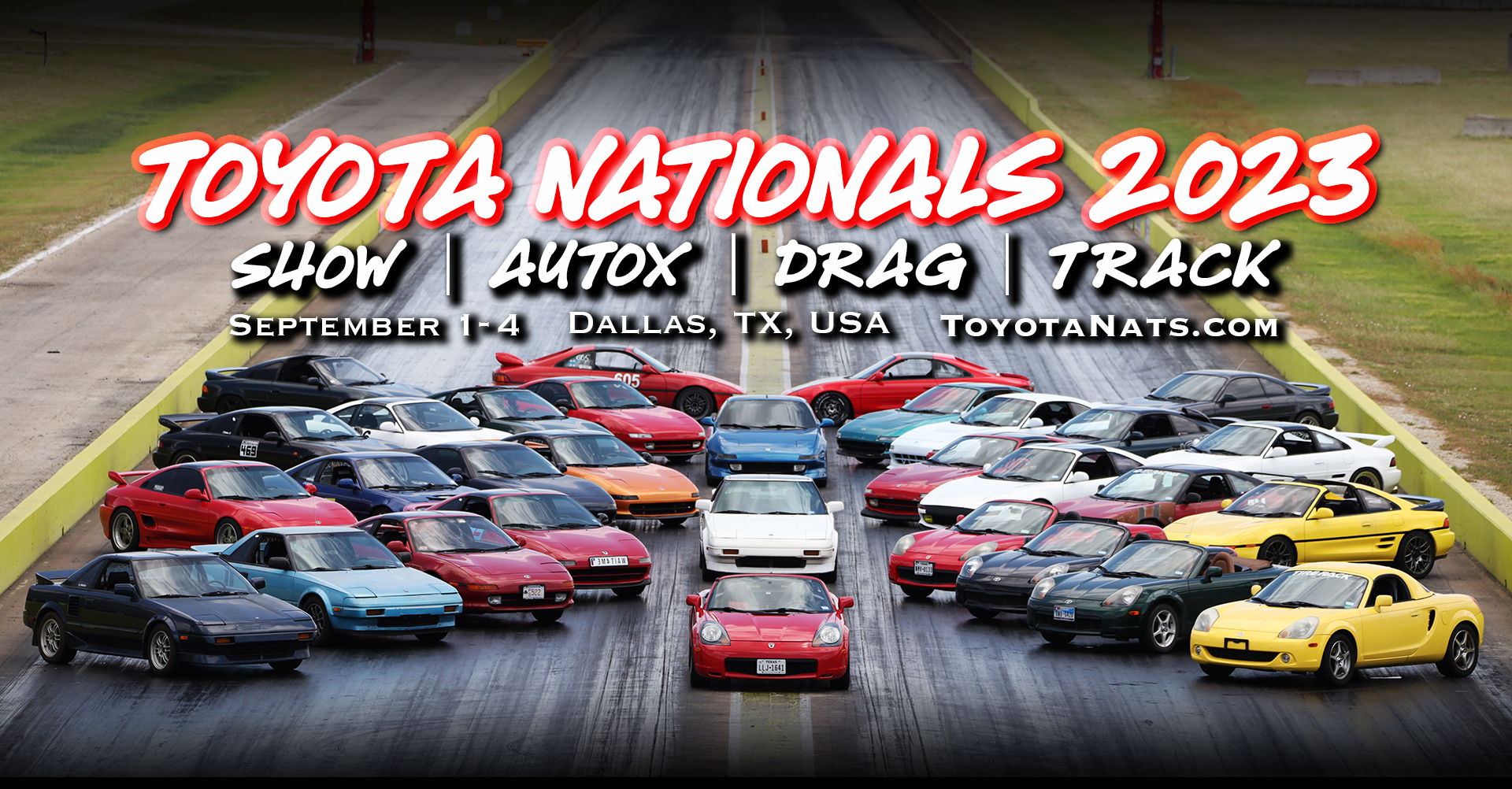 A national festival
for all Toyota/Lexus/Scion enthusiasts!
Other makes and models are welcome to attend and spectate.
Each event is open to all experience levels, including beginners in stock Toyotas. Registrations are per driver and cars can be shared. Spots are limited!
Helmet rentals are available on a first come, first serve basis for anyone interested including both drivers and ride-along passengers.
Schedule:
Friday, September 1st:

Saturday, September 2nd (8am-3pm):

​​​​​Autocross at Burleson Stadium

Sunday, September 3rd (9am-6pm):

Drag Racing & Roll Racing at Texas Motorplex

Monday, September 4th (7am-5pm):

Track Day at Motorsport Ranch (3.1 Mile Course)



Fees:
Spectate: Free (Drag/Track: $20, kids free)
Show: Free
AutoX: $60 (month of: $80, week of: $100)
Drag: $60 (month of: $80, week of: $100)
Track: $149 (month of: $199, week of: $249)

(Optional) Helmet Rental: $25/day

Sponsorship: Email info@ToyotaNats.com for inquiries!

Hotels:
All three neighboring hotels are within walking distance of each other. When calling for the group rate, be sure to mention Toyota Nationals!
Discounted group rates are only for a limited time, no cost for cancellations made days before check-in and breakfast is included for all hotel options so book now!
Event requirements
Toyota/Lexus/Scion vehicles are given priority as spots are limited.
If space is available on the day of an event, other vehicles may participate.
More events from this organizer