About this event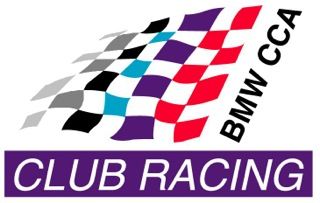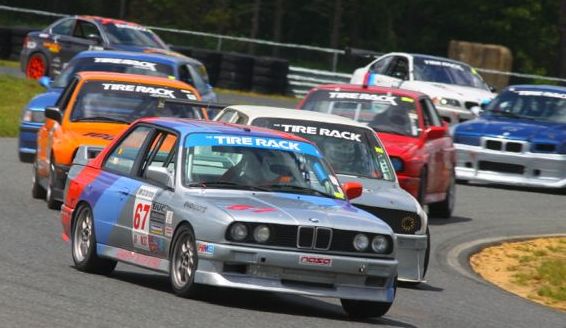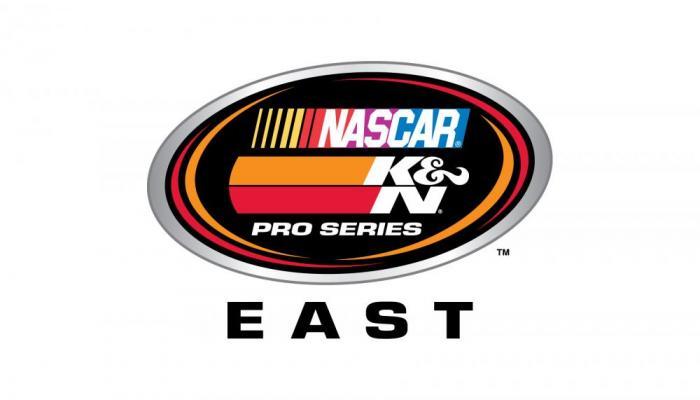 This page is for CLUB RACER registration ONLY.
A TREMENDOUS RACING EVENT - WE ARE A SUPPORT SERIES FOR NASCAR K&N EAST!!
Following our tremendous success last year, we will once again be a support race series for the NASCAR K&N Pro Series East race to be held on Thunderbolt Raceway at NJMP on Sep. 16-17.  This is a tremendous opportunity for Club Racing: two days of racing at a professional race series event. This is the chance to showcase Club Racing to an audience that may not be familiar with what we do, sports car racing that has cars in different classes on the track. For other fans, this is a chance to see where current racers such as Will Turner, James Clay, Jeff Segal and our own Jerry Kaufman started. For our participants, we get to see the up and coming NASCAR racers of the future, and maybe teach them a thing or two about road course racing. And, you can tell yourselves that spectators are actually paying to come see you drive!
We will have practice, qualifying and the Feature Race on Saturday and practice and 2 races on Sunday! 
NASCAR K&N qualifying and race will be on Saturday only.
REGISTRATION FOR THIS EVENT IS LIMITED TO 50 CARS. YOU MUST REGISTER IN ADVANCE TO ASSURE PARTICIPATION. Please note that we are able to return to our usual "Wheels on track" policy this year. Your card will not be charged until after the event.
Each participating racer will be allowed up to 6 crew members and 2 paddock parking passes. Other details of registration times, entry times, paddock parking, etc. will be provided as we get close to the event.
VIP Ticket for NASCAR K&N race: We are offering a discounted price VIP ticket for all BMW CCA members for the Saturday K&N race activities if you or your guests wish to take advantage of those activities. The VIP package includes special access to the Officer's Club, a BBQ buffet, special spectator area, special car corral parking and swag. Come on down on Saturday (whether or not you are driving Sunday) and see our BMW Club Racers, the Vipers and other high horsepower cars of NARRA and the stars of tomorrow for NASCAR.
Don't miss out on this event. Beyond the fun of participating in a professional event, this will be the only chance we have to race on Thunderbolt this season.
Note: we are also welcoming PCA-, SCCA-  and NASA-licensed racers for this event. Guest Racers will run in the same race as BMW CCA Club Racers but will be categorized as a separate class. To participate in this event, Guest Racers will receive a complimentary BMW CCA Club Racing license per the event requirements.
$550 Registration Fee per car; $50 Registration Fee for an additional Driver (must register separately)
$15 VIP Ticket
Event requirements
Participants must be at least 18 years old and possess a valid BMW CCA Club Racing or NASA racing license.
All racers must conform to BMW CCA Club Racing Tech and Safety requirements.
If you are registering as a Guest Racer, we can give you a temporary, complimentary license for the weekend if the following conditions are met:
You must be a current member of the BMW Car Club of America (this is an IRS compliance matter).If you are not a member, you can join here: www.bmwcca.org. We will provide a $50 rebate to your registration fee once you send us confirmation of membership (no net cost to you).
You must possess and present a valid and current Competition license from another approved sanctioned racing organization, e.g. PCA, NASA, SCCA. (A license with LeMons or ChumpCar does not qualify!)You cannot be on probation or suspension nor have a Rookie or Provisional license elsewhere.
You must fill out the Onsite CR Race Application, the Confidential Driver Medical and the appropriate Tech forms.
You must present a current logbook and a current annual inspection from your racing organization.
You must meet all BMW CCA Club Racing minimum standards for vehicle and personal safety.Please note that this includes, but is not limited to:

Harnesses and HANS tethers must have current dates
Window net must be current
Center net is required and must be current

You cannot be a former BMW CCA CR license holder.These racers must apply for a license renewal in advance of the race weekend.
The temporary complimentary license provision is good for one weekend only.If you want to race with BMW CCA CR in the future, you must apply for a license following the regular licensing procedures.
For additional information, the rules are available here: 2016 Club Racing Rules
Any damage caused to the paddock or track, including safety barriers, is the responsibility of the participant. Note that the track may collect payment on-site.
NJ BMW CCA does not allow convertibles of any kind for its races. Spec Miatas (or equivalent such as Spec Boxter) are acceptable if they have a full roll-cage, permanently attached hard-top and current SCCA log book. They must also comply with all vehicle Technical Inspection requirements.

If NJ BMW CCA must cancel an event for any reason, registrants will be provided a full refund; however, NJ BMW CCA will not be liable for any charges or costs registrants may incur other than the registration fee. Refunds will be issued following the event.
Thunderbolt Raceway
Millville, NJ
BMW CCA - Club Racing - New Jersey Chapter