About this event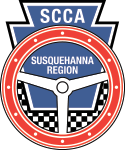 Registration fees
Registration for Members - $40
Registration for Non-Members - $55
PLEASE NOTE - WE'RE CHANGING THE WAY WE'RE HANDLING OUR EVENTS IN 2022
You can sign up for AM only, or both AM & PM (PM Only is no longer an option)
EACH EVENT IS CAPPED AT 120 PARTICIPANTS
WE RAISED THE CAP AND WILL NO LONGER BE ACCEPTING PEOPLE OFF OF THE WAITLIST!!
NO WALK UPS ACCEPTED DURING EITHER AM/PM EVENTS
Event requirements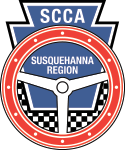 Registration
Pre-register here for $40. Walk-ups will not be accepted at either sessions of double-header events. Once registered, make sure that your name shows up on the entry list to confirm your entry. Registration and tech will remain open until the beginning of the drivers' meeting.
HEAT DETAILS
Heat details are generally provided in our Facebook group by the Friday prior to the event. However, changes may be made the morning of to accommodate different numbers of drivers in each class. If the number of entries at an event becomes too great, the number of heats may be increased. We will make every effort to determine if the number of heats will be increased prior to the event, but most likely the decision to add a heat will not be made until the day of the event, after all entries/cancellations have been processed, and total number of entrants or classes is counted.
We plan to give each entrant four (4) runs. Novice class will run in the same heat with their corresponding Open Class.

NUMBERS / CLASS IDENTIFICATION
Entrants must provide their own car numbers and class identification. Download printable numbers and class letters>>
The driver is responsible for determining the car's classification. View a quick-guide for car class allowances>>
Car numbers and class information must be displayed on both sides of their car during competition runs. Numbers and letters conforming to Section 3.7 of the SCCA Solo Rulebook are highly recommended (8" high numbers, 4" high class identification). In the event that your vehicle already has painted or other permanent numbers that do not reflect your number and/or class, they must be covered or crossed out. Regardless of which numbers you use, make sure to place them on your car before going through tech inspection. The Tech Chief and/or Solo Chair have final say in determining whether identification is appropriate.

REQUIREMENTS
You must show your valid driver's license. If you are not an SCCA member, you will be required to buy a $15 Weekend Membership. Only buy one membership for the weekend. It is good for both AM and PM events. Check your email for a member number to use on the additional weekend event entry, or email registration@scca-susq.com if you do not receive one.
All competitors and spectators must sign the insurance waiver and wear helmets while on course. View helmet certification requirements>>
Speed is limited to 5 MPH in the pits and the surrounding areas. No tire warm ups will be permitted. Your car must pass our technical inspection in order to compete. You are strongly advised to drive slowly/conservatively on public roads surrounding the event.

EVENT TIMETABLE
AFTERNOON SESSION TIMELINE DEPENDS ON ENDING OF MORNING SESSION AND CHECK IN OF ALL PRE-REGISTERED DRIVERS, so it is flexible.

Please note that none of these times are guaranteed, but just estimates. Times may change due to the outcome of the morning event. Make sure to plan ahead and arrive earlier rather than later in the morning. Depending on the total number of entries for the AM event, this suggested time schedule may change. In that event, we will post on our Facebook group and email all pre-registered competitors with revised information.
MORNING EVENT TIMETABLE
NOTE: MORNING SESSION - STARTS EARLIER THAN USUAL. ARRIVE ON TIME! Call a friend or organizer if you have an emergency. We must have time to finalize registration before the runs start and can not take very late entrants, even if you have pre-registered.
7:00AM: Suggested arrival time
7:00AM: Course open for walking
7:00AM: Tech & Registration open
7:30AM: Novice Walk Through at the start line
8:00AM: Tech and Registration close
8:15AM: Driver's meeting
8:30AM: First car off
Depending on how the AM schedule is going, we may take a short break after the AM event is over (30 minutes to 1 hour) and the PM event will take place after the break. Make sure you bring something to eat for lunch, as the break in between events is not guaranteed.
Harrisburg Farm Show Elmerton Lot
Harrisburg, PA
SCCA - Susquehanna Region