About this event
Autocross is back in Edmonton with StratoCross Time Trials, held at Stratotech Raceway just 15 minutes north of Edmonton!
​What is an Autocross? An Autocross is a race against the clock (as opposed to wheel-to-wheel) around a unique course defined by cones or pylons. It is one of the safest and lowest cost motorsports you can get into. Click Here to find out more!
All are welcome to participate at this event, from the complete novice with their daily driver to the seasoned pro with a fully built race car!
StratoCross is presented by Motorsports Supplies, Edmontons source for hard core, hard to find motor sports parts and accessories.

Awards provided by RA Motorsports, your local producer of high quality parts for enthusiats on and off the track.


Cost
$85 Per Driver
This event is limited to the first 30 to register
Course
Challenging pylon marked Autocross elements are setup throughout the course.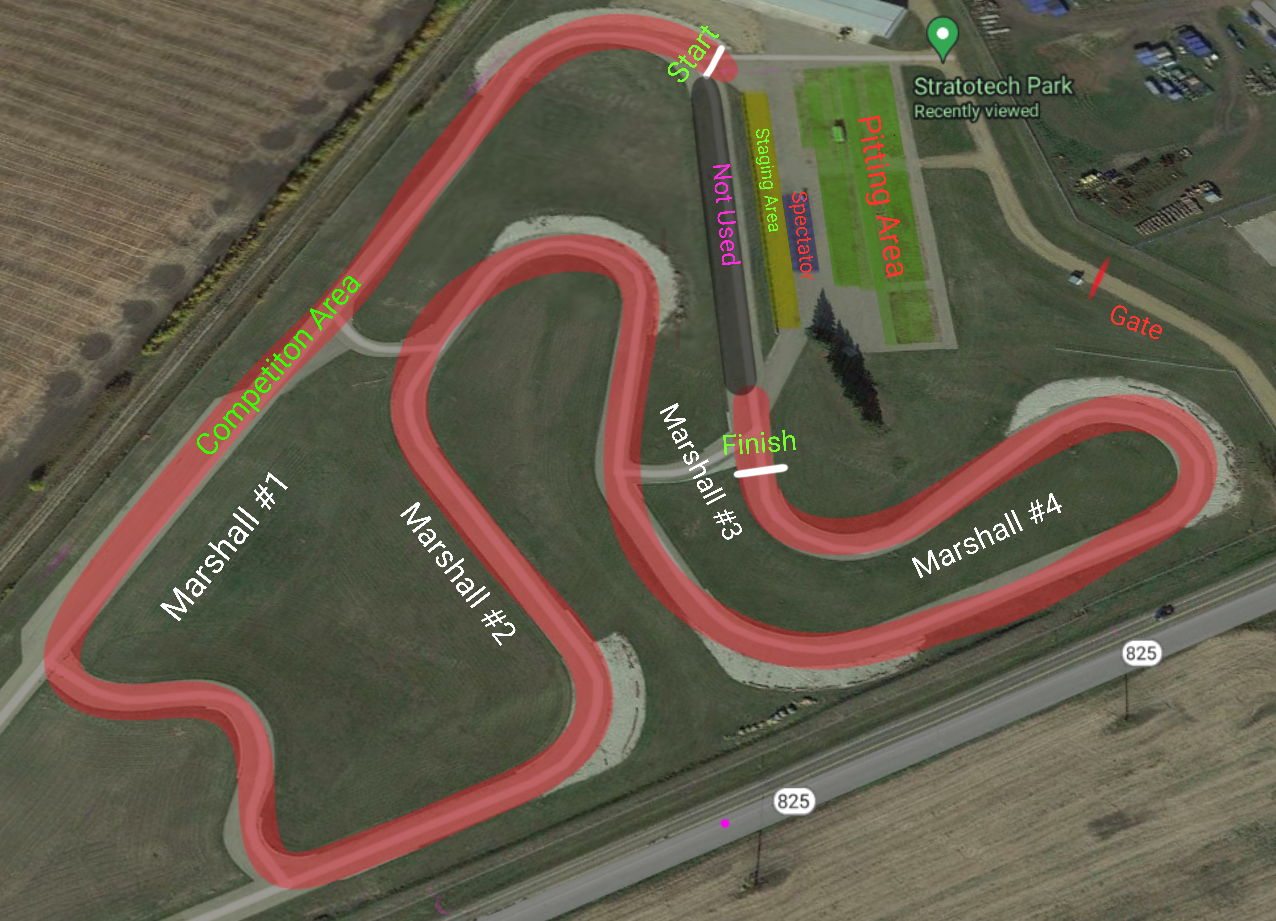 Classes
There are 5 classes:

Street l

Tuner

l Extreme l Unlimited I The Slow Class

If your vehicle meets the classing requirements you may enter it.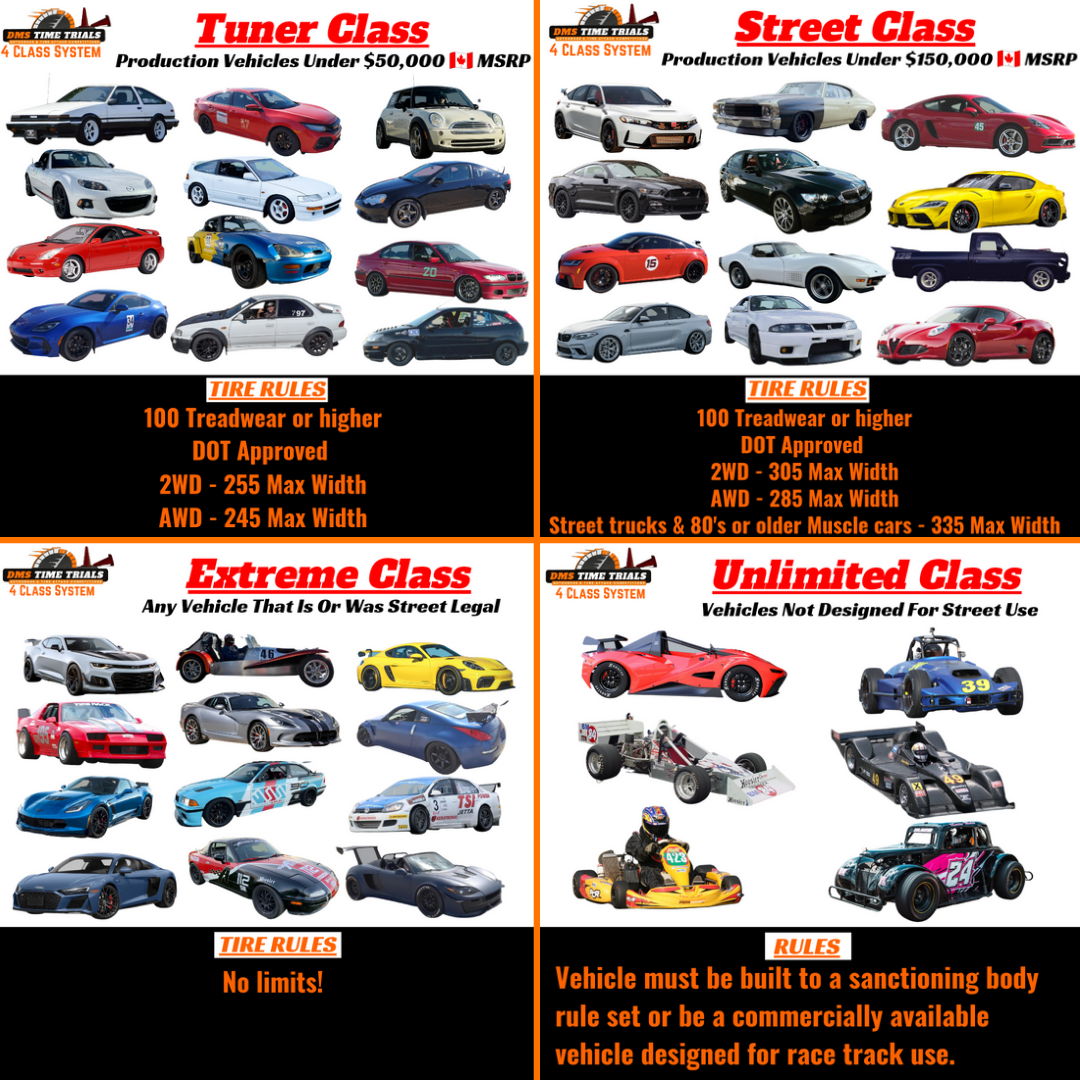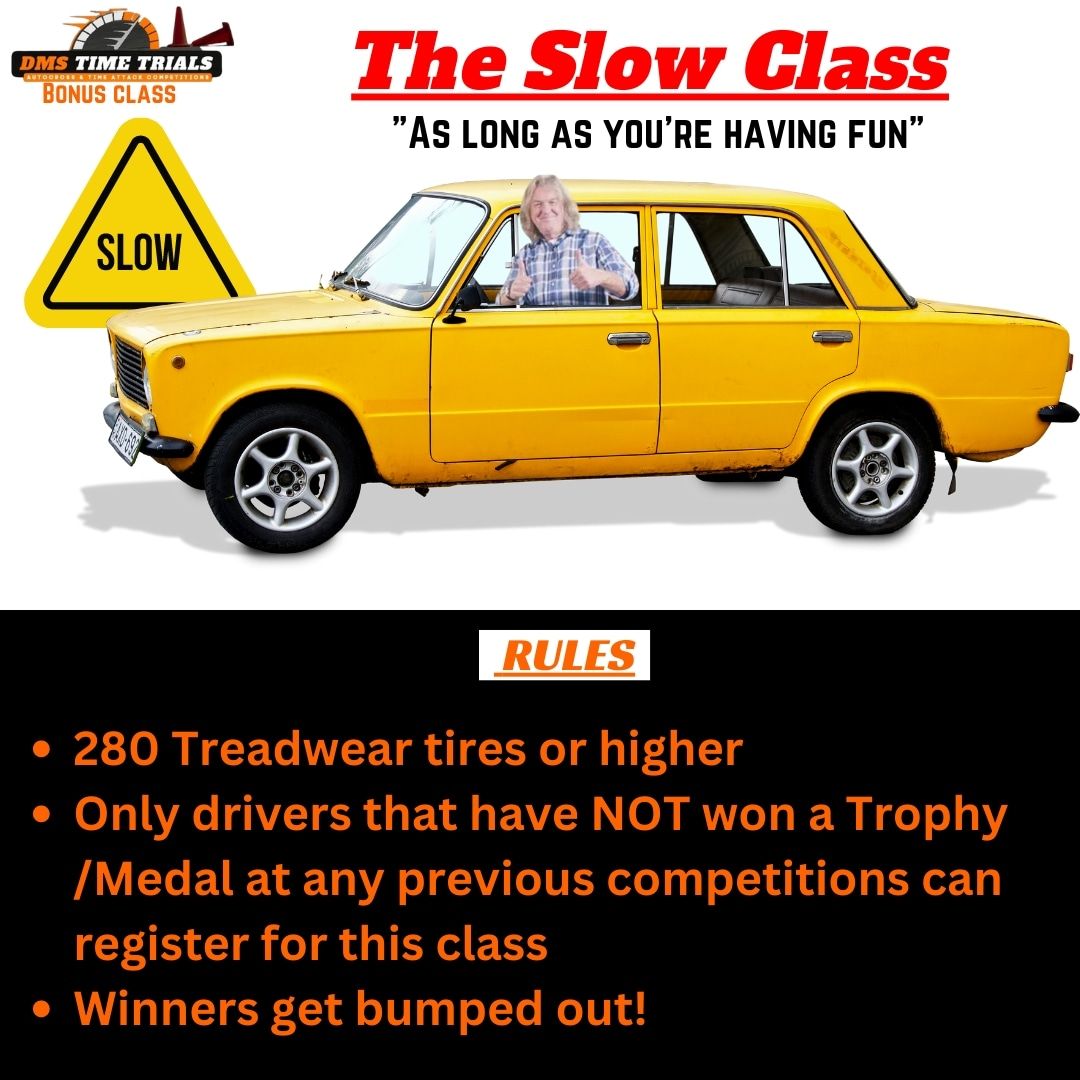 4:00pm Gates open

5:30-6:00pm Optional Practice runs (40km/h max)

6:00pm Drivers Meeting

6:15pm Timed competition runs begin

8:50pm Last car on track

9:00pm Awards
9:30pm Cleaned up and off site
40 km/h max speed
Learn the course & pick your lines
Must remain a minimum 10 car lengths distance from the car in front of you
No passing
Practice runs are optional
May take as many as you want during the allotted time
Speeding or dangerous driving will get you disqualified
2 run groups
One group drives while the other marshalls
2 heats of 4 runs (8 runs total)
Drivers will be given multiple runs at the course
Cars will be launched every ~25 seconds
No passing
Scoring
Each standing pylon hit = 2 second penalty

Wrong direction/missed gate = OFF Course

Drop 2 or more tires off the pavement = OFF Course

Reverse = OFF Course

Airplane loop (doing a 360 to get to a missed gate) = OFF Course

Hit a pylon in the stop box = DNF

Only your single best run will be used for the final result standings
Reruns
You catch up to a car and it slows you down (No passing allowed)

Timing Issues

Course/Cone Issues

If a pylon is out of place you can either slow down and honk your horn and get a rerun or use it to your advantage
Results
Class Standings

Overall Standings

Live results are viewable at

www.dmstiming.ca

(Tap on the red

Live Results

button)

Final results to be posted up on website shortly after event finish.
Awards
Top 2 Fastest Times in each Class
The Slow Class - Fastest time gets the "The James May Award"
2023 Championship
Finish within the Top 5 of your class or the Top 10 Overall to receive points towards the 2023 DMS Time Trials Championships!
The DMS Time Trials Guarantee
If you're not satisfied with the event you will be refunded 50% of the event fee!
Your Feed Back Is Wanted! Let me know how we can make these events even better. Email dan@dmstiming.ca
Event requirements
To Compete You Will Need
A drivers license

A mechanically sound car

To register

To fill out the online self tech form & sign the annual waiver (Click Here)
A Snell certified M/SA/K 2010 or newer helmet or ECE 22.05
Vehicle Requirements
Suv's, trucks, vans and other high center of gravity vehicles are prohibited for safety reasons. Vehicles track width must be greater than it's height. (Street trucks are allowed)

Have a structure and bodywork that surrounds and protects the driver at least to their waist level when seated in their normal driving position.

Exhaust noise level less than 94dbA from 100 feet away

Performance brake pads & brake fluid is highly recommended

Must have no fluid leaks that could drop oil or antifreeze on the track

All loose items must be removed from the vehicle.

3 point seat belt at minimum (Exception for Karts)

Kart Requirements

View Here
Passengers
Only 1 allowed

Must be wearing same safety gear as driver

Must sign the event waiver

Must be of 16 years of age or older
Stratotech Park
Sturgeon County, AB