St. Louis PCA Intro to HPDE & Advanced HPDE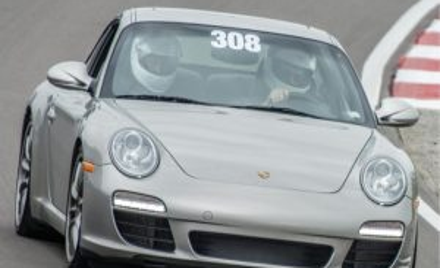 PCA - St. Louis
Saturday, July 28, 2018
Circuit of St. Louis Road Course
,
Madison

,

IL
Registration closed July 22, 2018 12:00 PM on July 22, 2018 12:00 PM CDT Registration ends July 22, 2018 12:00 PM on July 22, 2018 12:00 PM CDT Registration opens May 31, 2018 6:00 PM on May 31, 2018 6:00 PM CDT Registration runs from May 31, 2018 6:00 PM to July 22, 2018 12:00 PM
This is a special 1/2 day High Performance Driver Education ("HPDE" or "DE") track event for drivers WHO HAVE NO PRIOR TRACK EXPERIENCE. The 1/2 day will begin at 7:30 am Saturday July 28, 2018 and conclude at 12:00 noon. There will be classroom sessions, and 4 sessions in which you will drive your car on the road course at Gateway Motorsports Park. You will be assigned a Porsche Club National HPDE experienced, trained, in-car instructor for "real time" instruction using in car intercoms during all track sessions.
No special car preparations are needed other than passing a pre-event tech inspection (forms attached) by a qualified mechanic who will complete our tech inspection form. Registration includes a limited number of complimentary loaner helmets which you must reserve during registration on this site or by email in advance to geoff.baltz@apexit.net. Free car tech inspections are available by appointment from:
Porsche St. Louis (Porsches only) 314-312-1900  https://www.porschestlouis.com/
ET Tuning  636-583-9191  www.ettuning.com
FranjoSpeed 314-492-5100 http://franjospeed.com/
Reid Vann 314-968-4100  www.reidvann.com
So, don't miss the excitement, the fun and the opportunity to improve your driving skills during this special half-day on-track high performance driver education event with the St. Louis Region of the Porsche Club of America ("PCA") on the 1.65 mile road course at Gateway Motorsports Park just minutes from downtown St. Louis.
PCA and non-PCA members are welcome. Most makes and models of sports cars and sports sedans are eligible to participate, as well as Porsche Cayenne and Porsche Macan SUVs (no other SUVs permitted).
The afternoon (1:00 pm to 5:00 pm) is "open track" for PCA Instructors and Advanced/Intermediate (Group 1 or 2) drivers who do not need an Instructor AND who have driven solo with us for an entire weekend DE. Standard DE passing rules will be in effect. There is no charge for Instructors who instruct during the morning Intro to HPDE sessions.
Important Note from PCA National regarding vehicles equipped with "automatic (autonomous) braking systems" which apply the brakes without driver input:
Because it is presently not known how "Automatic Emergency Braking Systems" will react at speed in a High Performance Driver Education environment, PCA will NOT allow affected vehicles to run with our group at HPDE events UNLESS the system can be and is turned off whenever such a vehicle is on the track. While this feature is beneficial for street driving, we cannot risk endangering drivers, instructors and their vehicles at our on-track driving schools.
YOUR REGISTRATION IS NOT CONSIDERED COMPLETE AND YOUR SPACE WILL NOT BE HELD UNTIL YOUR REGISTRATION FEE IS PAID IN FULL AND YOU HAVE BEEN CONFIRMED.