About this event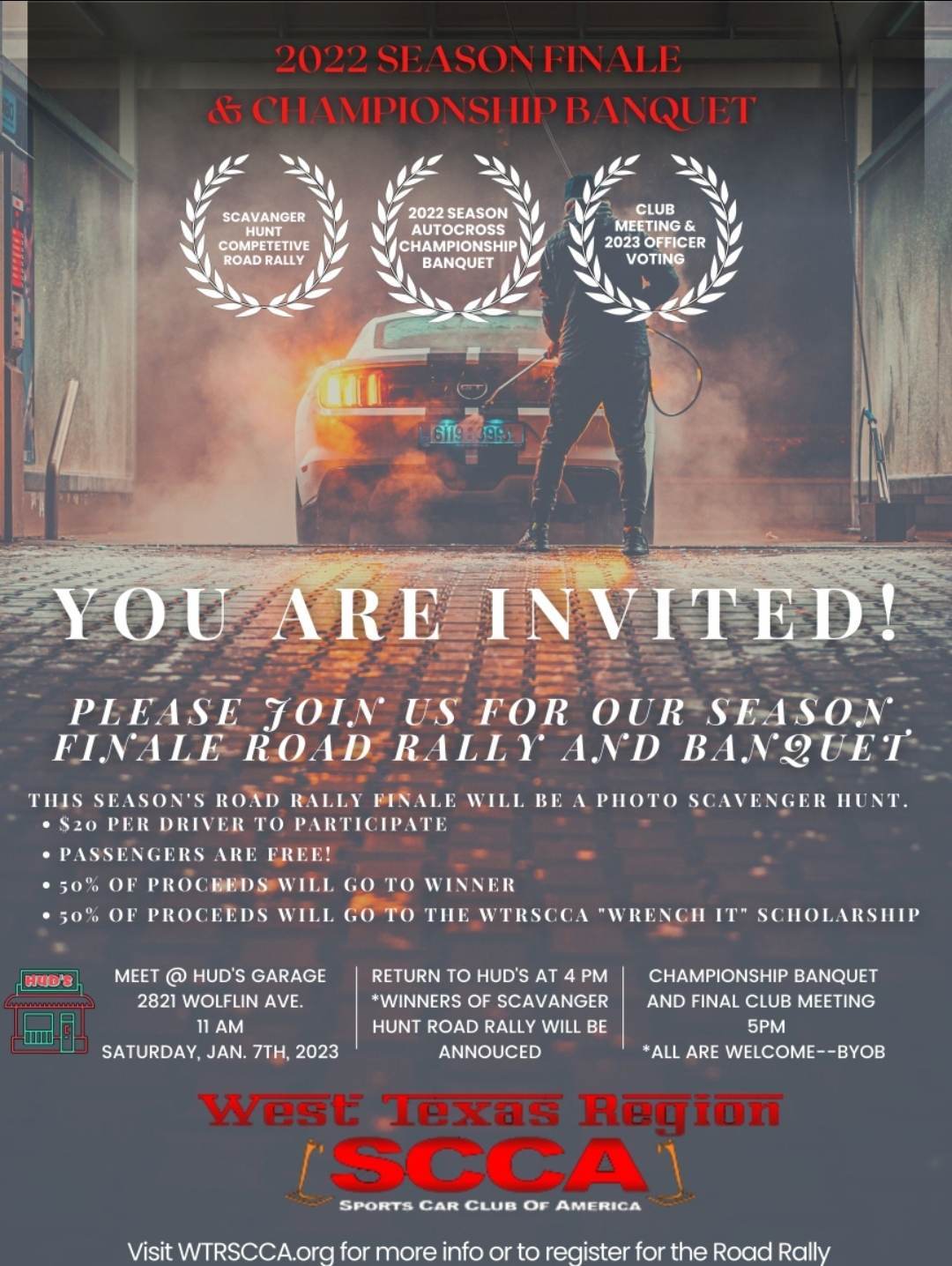 We are having our end of season Road Rally. This event is Saturday, January 7th starting at Hud's Garage at 11:00 AM. There are no restrictions on the type of vehicle you may bring. There is an Entry Fee for vehicle. There is no charge for passengers.
Entry Fee: $20 for members per car
Itinerary:
We shall begin arriving at Hud's Garage at 10:00 AM. Once you have arrived, please find an event official for check-in. .
At 10:30 AM we will close registration and hold a brief "Drivers Meeting" to discuss the rules of the event and answer any questions you may have.
Check-in by 10:30 AM
First car leaves at 11:00 AM.
Return to Hud's at 4:00 PM for announcement of winners.
Championship Banquet and Final Club Meeting 5:00 PM
Passengers are allowed and encouraged for this event. Invite all your friends!
There are no Cancellations or Refunds. All sales are Final.
Event requirements
Registration ends on January 7th, the day of the event, at 10:30 AM.

If you have any questions or concerns, please contact the event coordinator.
Larry Miller
Phone: 806-317-7626
Email: wtrscca@gmail.com
Hud's Garage
Amarillo, TX
More events from this organizer