About this event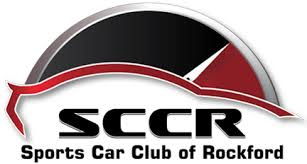 RETURNING FOR 2022!
The Sports Car Club of Rockford now offers membership renewal and new memberships on MotorsportReg with just a couple of clicks! (A few more if you don't yet have an MSR account.) Much easier than mailing-in, writing a check or sending a PayPal, it may be the easiest thing you do today. 2022 Membership is valid through December 31, 2022.
The Full Annual Membership is just $55. The Full Membership level offered by SCCR allows member all the full benefits offered by the club including: ability to earn points toward SCCR or MC racing series championships, ability to pursue competition license, eligible for special awards at our seasonal awards banquet, ability to vote at club meetings and for special awards, receive discounts at SCCR and MC events, receive all of our mailings, participate in social events, automatically become a MC member.
An Associate membership is newly available for just $25. The Associate Membership level gives family members and spouses of an SCCR member a way to join in club activities and have a voice in the club. This level is for members that do not compete in racing events and do not have need for MC membership. Benefits at this level include: ability to attend club meetings and have vote in club matters, ability to nominate/vote for special awards at seasonal banquet, eligible for special awards at season banquet, participate in club social events, receive our mailings.
Sports Car Club of Rockford (SCCR) is a proud member of Midwestern Council of Sports Car Clubs (MCSCC or MC), a group of seven enthusiast clubs in the upper Midwest which sponsors drivers schools, club racing, high-speed and parking-lot autocrosses, track days and social events. Search "MC" on MotorsportReg for a full listing.
Sports Car Club of Rockford
Rockford, IL
Sports Car Club of Rockford