About this event
The SAAB Track Day Event 2021 - Sponsored by Elite Motors
(Event begins at 9:00 AM EST and ends at 5:00 PM EST on July 15, 2021.)
Nestled in the picturesque mountains of the small and cozy town of Harpersfield, New York, is one of the northeast's best-kept road course secrets ---- the New York Safety Track. This track is full of technical sections over its 2.2 mile, 18 turn layout, complete with tantalizing corners, 450' of elevation changes and 7 heart-racing drops. As you exit pit-row, you immediately navigate 3 tight horseshoes and quickly climb, then drop, onto the 36' wide back straight, out of turn 7. From turn 8 and through turn 17, you are face-to-face with a series of esses and elevation changes that are sure to bring a smile to your face and a pucker to your seat! Coming out of the sweeping left-hander at 18, you are greeted and treated to the 40' wide, 2300' long, front-stretch of asphalt that will definitely bring your turbo and exhaust notes to a crescendo!!
The Elite Motors, 9-3 SS purpose-built race car at the New York Safety Track being put through its paces by Chris.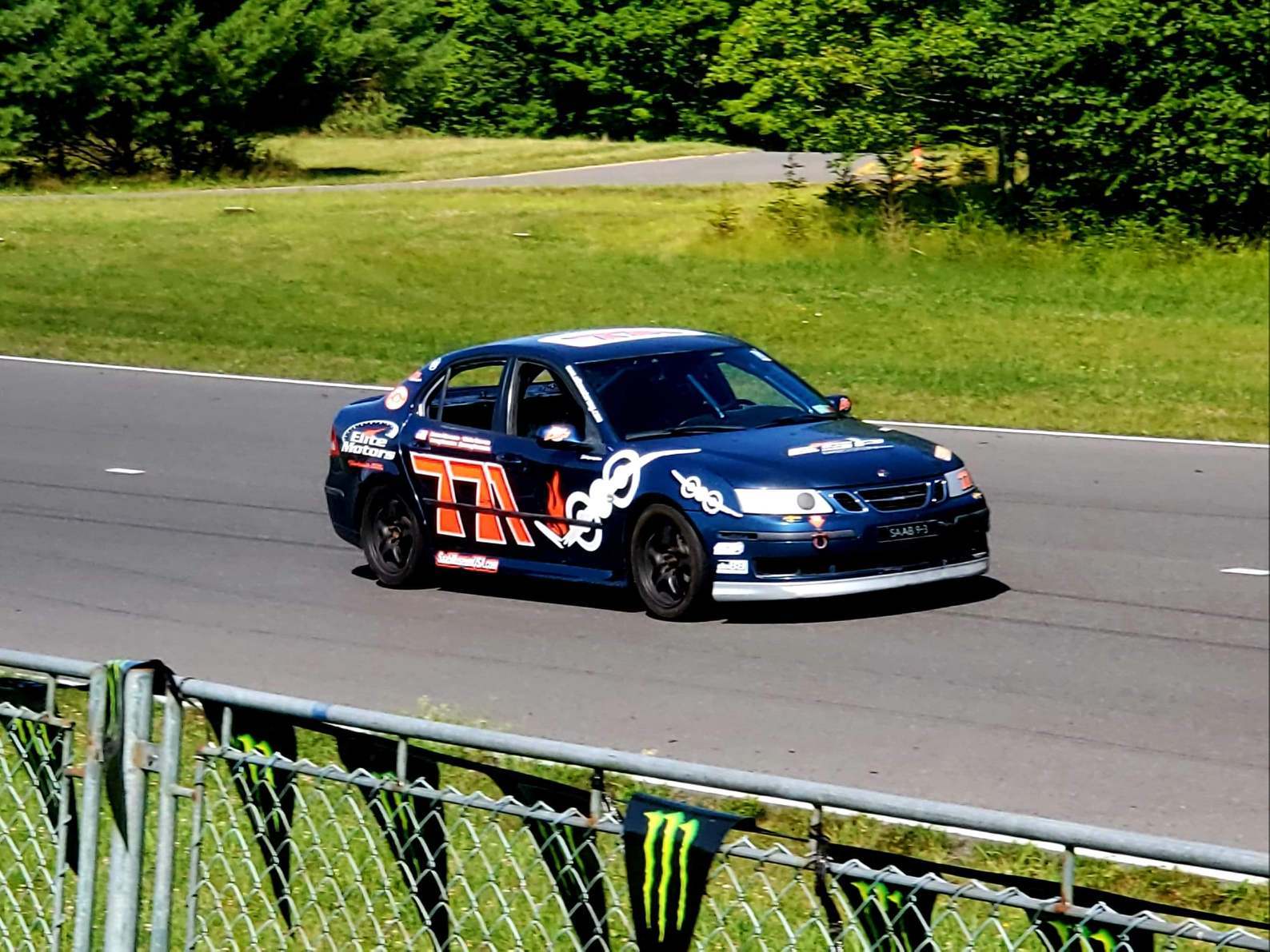 Go on a New York Safety Track tour here: Hot Lap Tour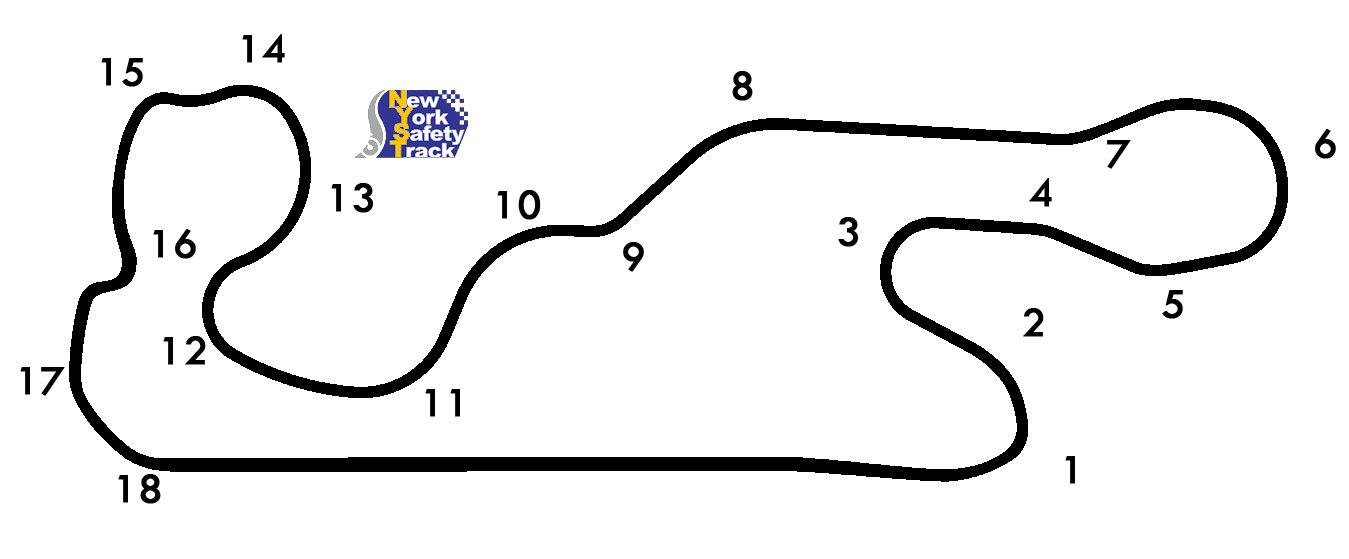 Take a look at our SAAB Track Day Event from SOC 2018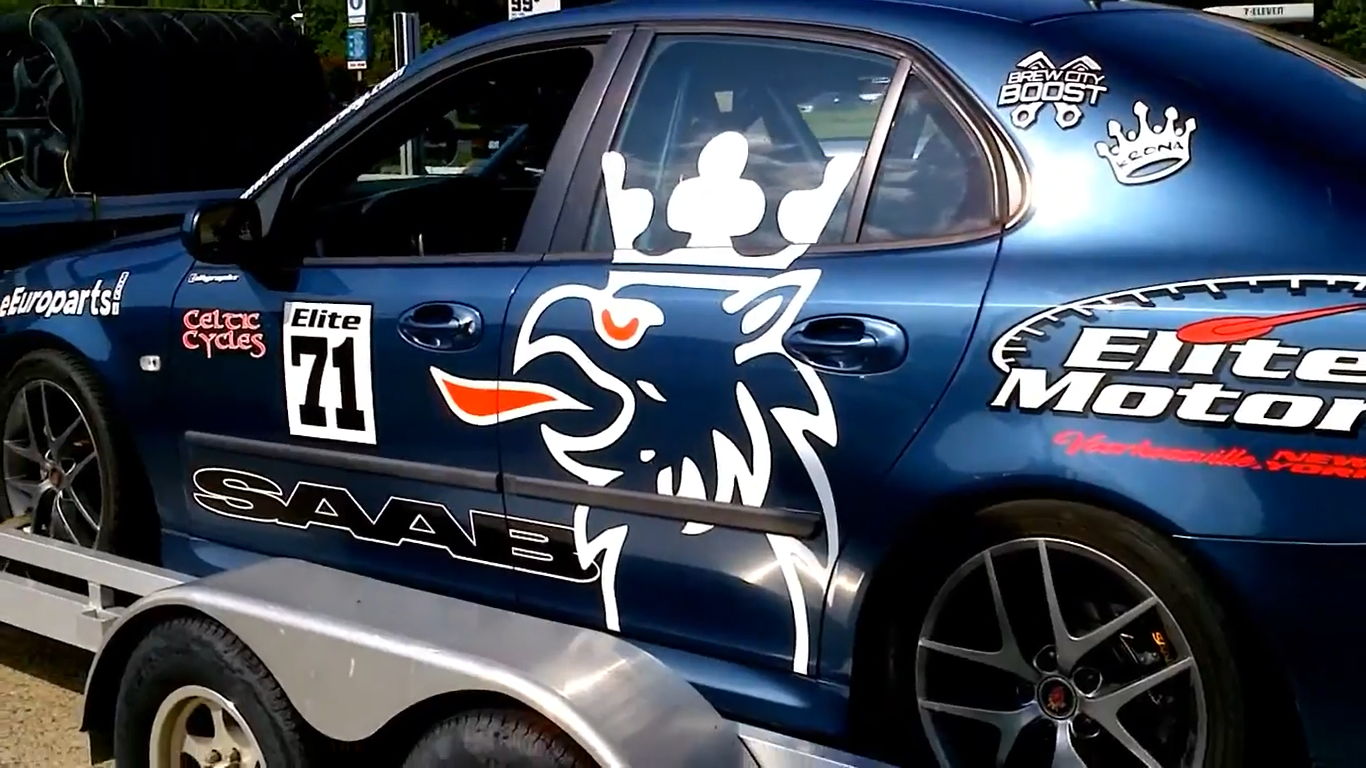 Event requirements
Join us in advance of the Saab Owners' Convention 2021 in Albany, NY, July 16-17. saabconvention.com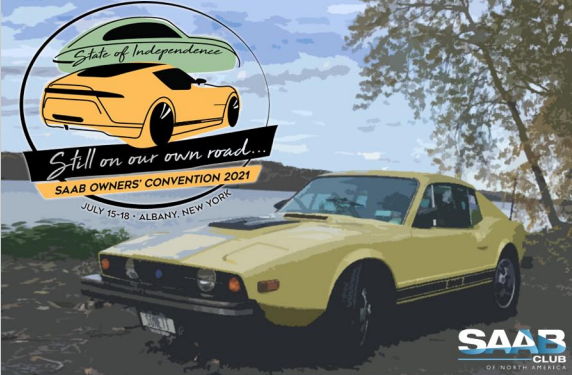 The SAAB Track Day Event 2021, is our added feature for those who will be in the area ahead of the main Convention. At the track, we expect mostly Saabs and mostly Convention attendees. Others are welcome though space is limited.
All skill levels(novice/intermediate/advanced) are welcomed at our SAAB Track Day Event 2021. We will start the day with low-speed touring laps, to familiarize all registrants with the New York Safety Track course. All registrants will be put in the skill level group of their choice. We will run the Advanced Group first, followed by the Intermediate and then the Novice Group. Each group will run a 5-lap session, run at moderate/appropriate speeds with a Pace-Car setting the pace and a Chase-Car bringing up the rear. Our goal is to get in as many sessions as possible during our event. There will be absolutely NO PASSING, this is NOT a race or an HPE style event. No helmets are required for this event. We will be using spotters and 2-way radios during this event. Anyone that does not follow the rules and regulations for this event will be removed from the track. ***NOTE***: If we get enough interest, we will add a higher speed Experienced Group(helmet required).
Gates will open at 8:00 AM. We will have a brief Driver's Meeting at 8:30 AM to discuss the rules, schedule and track etiquette, followed by 2 separate run groups of slow speed parade laps to allow all attendees to familiarize themselves with the NYST course. We have added a 2nd Driver's Meeting that will start at 9:30 AM to give people ample time to drive the 1.5 hours from our host hotel to the track. The highly acclaimed Tickled Pink BBQ food truck will be onsite to provide breakfast, lunch and beverages. Attendees will be responsible for the cost(cash or credit card) of their meals and beverages. We will take a mandatory 1-hour lunch break(track session break) at 12 noon and return to the track sessions from 1:00 PM until 5:00 PM.
The SCNA has secured the professional services of Peter Levins Photography & Design to be onsite throughout the day taking still pictures, action videos and drone footage. All images and video clips of all attendees taken during our SAAB Track Day Event 2021 will be placed in an online file for viewing and purchase after the event.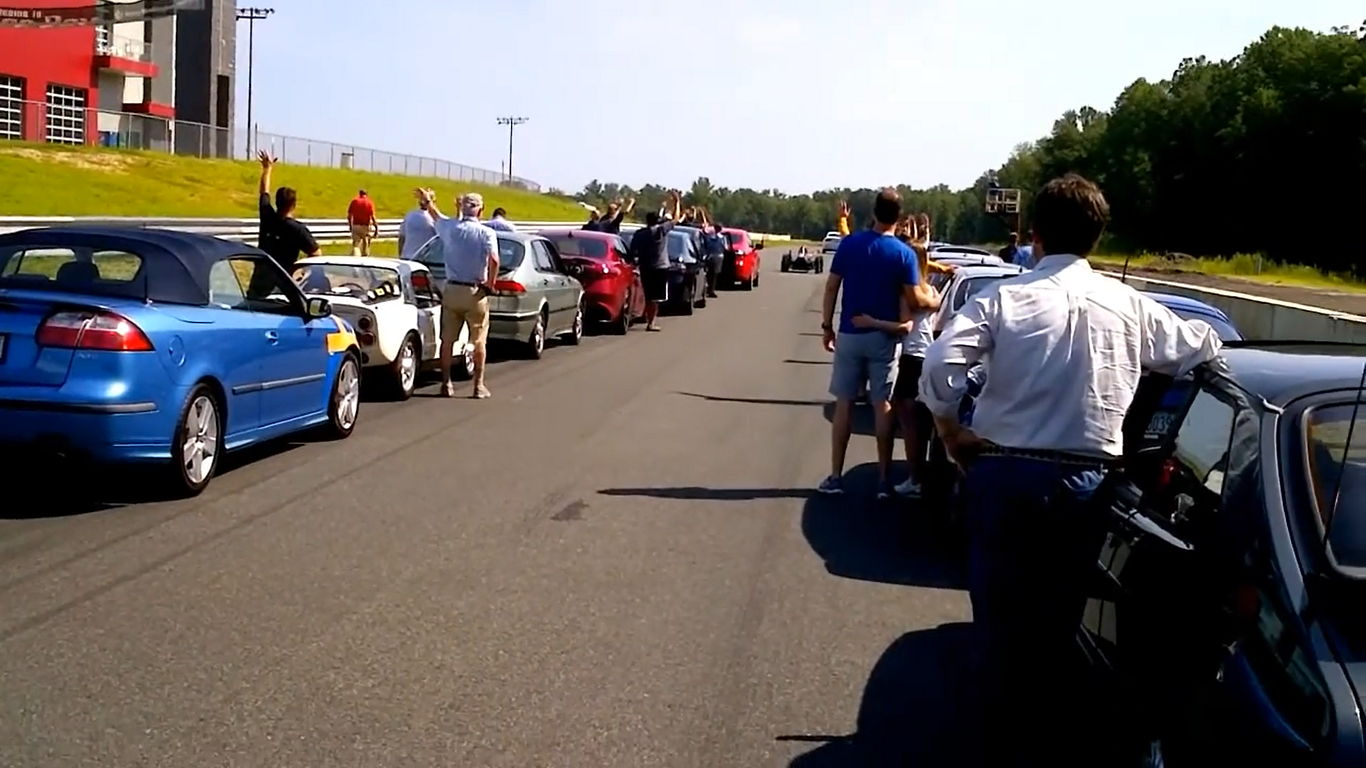 New York Safety Track (NYST)
Harpersfield, NY