About this event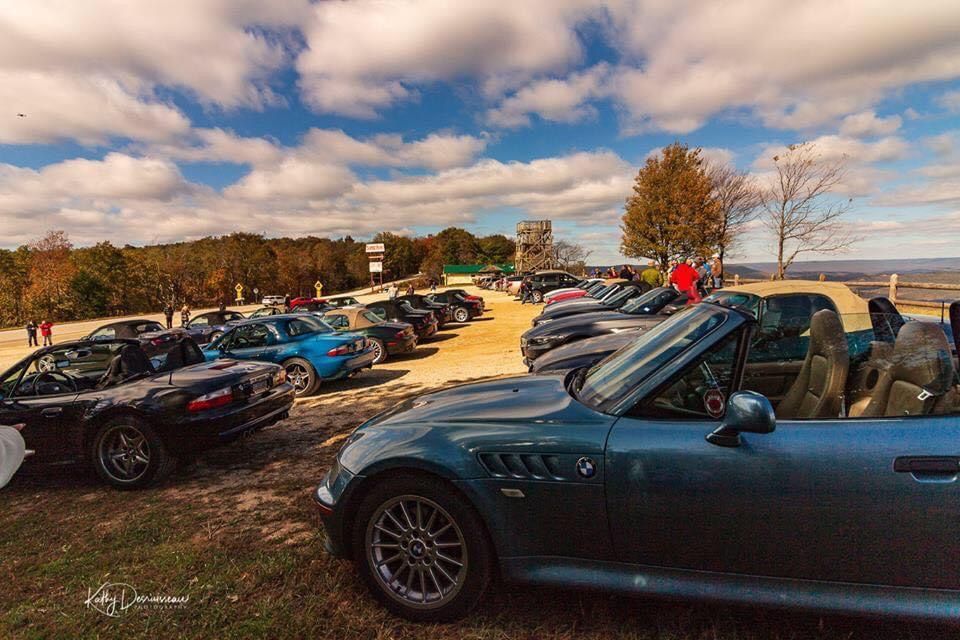 Runnin' Thru The LeaveZ is a ZSCCA Regional event hosted by the Ozark BMW Z Club and was named Event of the year in 2015. This years event will be held Oct. 22-24, 2021. We will be taking a spirited drive thru the Ozarks of Northwest Arkansas to try to see some of the fall foliage and enjoy our Z cars.

Registration will open at midnight 7/11/2021.
Details:
Host hotel: Hilton Garden Inn
1325 North Palak Drive
Fayetteville AR 72704
A block of 20 rooms have been set aside at a discounted club rate of $134 per night which includes breakfast.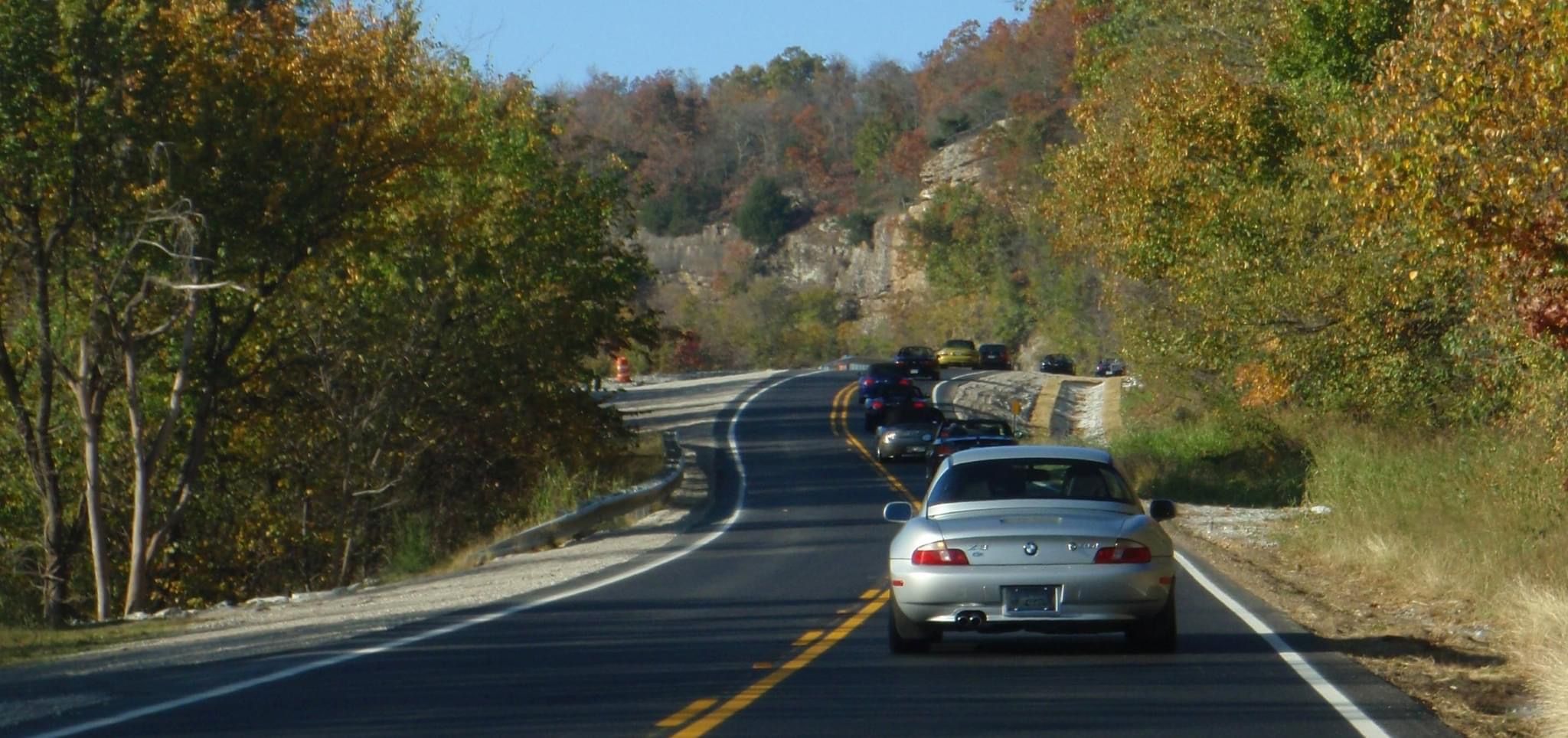 Friday 10/22
check in at the hotel lobby 4:00pm - 6:00 pm
going for a group dinner and drinks at
Boston Mountain Brewing
121 West Township street, Suite 11
Fayetteville Ar. 72703
Dinner and live music will be provided
Saturday 10/22
9:00am Drivers meeting in host hotel lobby
9:15am drive start
Noon lunch: Restaurant TBD Participants will pay for their own lunch
4:00pm arrive back at host hotel ( chance to rest)
6:00pm leave for club dinner at:
Wellingtons
7253 W Sunset Ave
Springdale, Ar 72763
Participants will pay of their own dinner
Sunday 10/24
9:30 am Drive to Eureka Spring Ar. for lunch
lunch Restaurant TBD Participants will pay for their own lunch
after lunch head on home if you want!
Hotel Booking Info
Please issue these instructions below to your guests so they can access the group rate:
• Call 479.856.6040 AND press "0"
If you press another number you will not be able to access the group rate
Give the contracted dates and request the "OZARK Z CAR CLUB" Group Block
Call before the cutoff date of September 22, 2021
We will hold the guestrooms until the cutoff date. September 22, 2021, all unreserved guestrooms will be released back in to our inventory and the group rate will also expire so make sure they call before then!
Hotel: Hilton Garden Inn Fayetteville
Group Name: OZARK Z CAR CLUB
Arrival Date: 22-Oct-2021
Departure Date: 24-Oct-2021

Please note, the entire URL must be copied and pasted for it to work properly.
http://group.hiltongardeninn.com/OzarkZCarClub

Please share this link with anyone who needs to book OZARK Z CAR CLUB rates. We look forward to welcoming you to our hotel!
Event requirements
Open to all ZSCCA members and non-members. Non-Members will buy a weekend membership for $15.
Hilton Garden Inn
Fayetteville , AR