RTR DE @Jefferson-Shenandoah April 2020
PCA - Riesentoter
Friday, Apr 3 — Sunday, Apr 5, 2020
Summit Point Raceway - Shenandoah
,
Summit Point

,

WV
Finish up your winter projects and join us in West Virginia!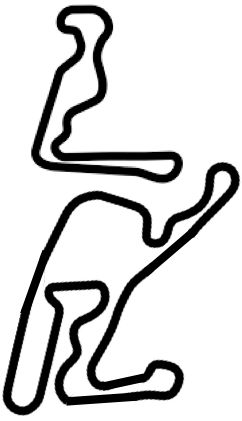 Start your season strong with one day on the extended Jefferson circuit followed by two days of twists & turns at Shenandoah. Test your mettle against Shenandoah's replica of the Nurburgring's famous Karussell corner - no passport required.
RUN GROUPS
At this event, we are offering the following run groups:
Green: Our beginner instructed group, generally drivers with less than one full season of experience on track
Blue: Our intermediate instructed group, generally drivers with a full season or more of experience on track
White: Our intermediate non-instructed group, drivers who have been promoted to an RTR equivalent solo run group
Red/Black: Our advanced/instructor run group, drivers who have been solo for many seasons or are an instructor with HPDE organizations; placement at the discretion of the Chief Instructor
READ THIS if you're new to Riesentöter Driver's Education (DE)
I've never done a DE before. Awesome! So glad you decided to start! Please sign up in the GREEN run group.

You probably have a lot of questions so feel free to contact registrar@rtr-pca.org - we're here to help you get comfortable and fall in love with Driver's Ed. We also urge you to read the Riesentöter Driver's Education Manual.

Note: DE is a high speed driving school - not a racing school - conducted on a race track under the supervision of experienced instructors. You'll learn how to control your vehicle at speeds not legally attained on public roads, which will help prepare you for emergencies in normal driving while exploring your capabilities as a driver and those of your vehicle. You won't be pushed to go any faster than is comfortable for you. Our participants are organized into run groups based on experience and skill, so you will be driving alongside people with similar capabilities.
I've done DE, but never with Riesentöter. Welcome! Please sign up in the run group you think you belong in. We'll verify your experience with a PCA region (or similar club) you've recently driven with. Your actual run group will be determined by our Chief Instructor. Please note: New drivers aren't placed in our advanced (Black) group without a checkout ride, so don't get salty when the registrar tells you so - it's nothing personal.
I'm an instructor, but I've never instructed with Riesentöter. Before signing up, please contact registrar@rtr-pca.org and provide your PCA instructor number. If you don't have a PCA instructor number contact registrar@rtr-pca.org to learn about our new instructor checkout process.