About this event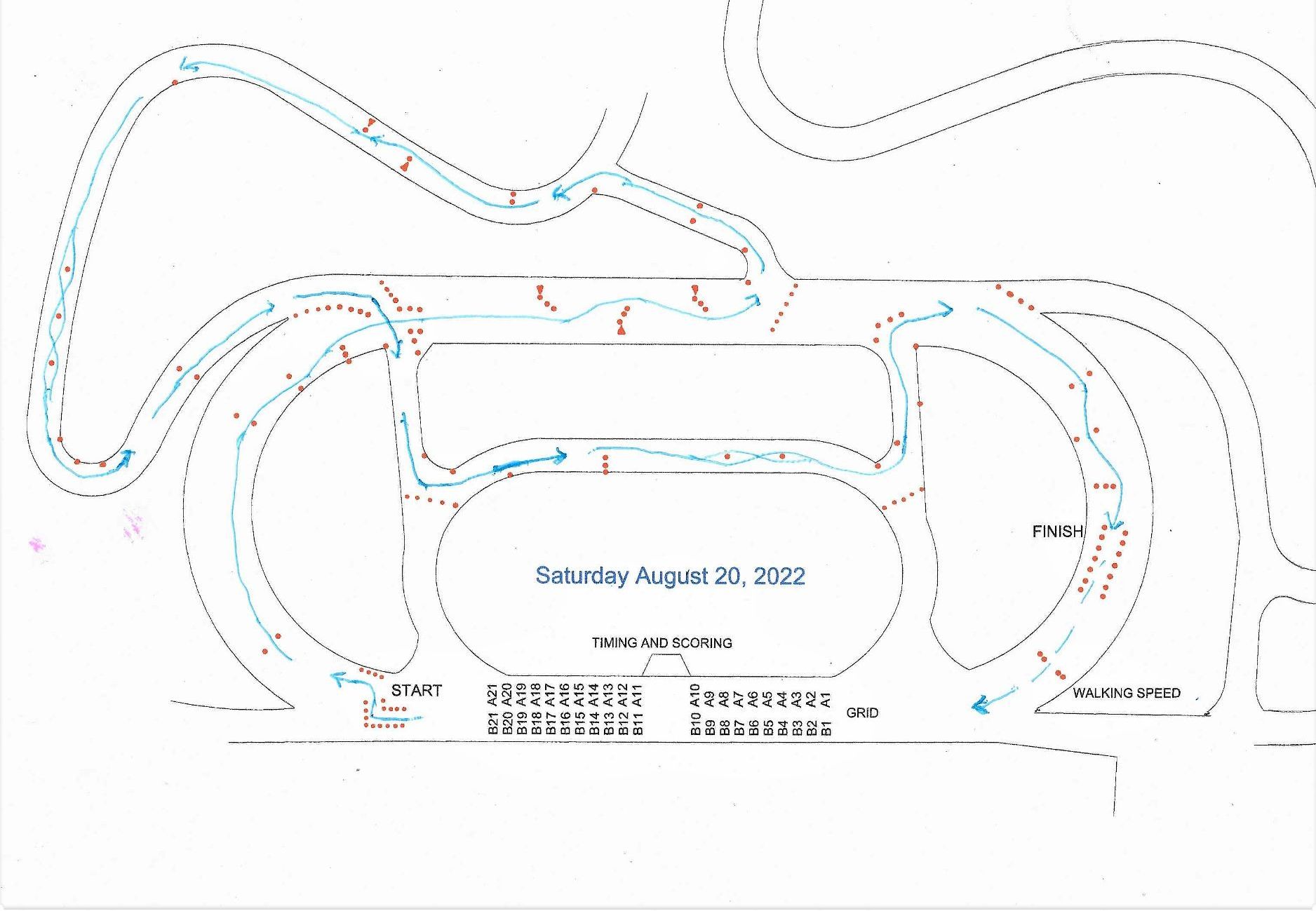 Info:
This Event is open to Everyone - Ownership of a Porsche is not required to participate! Roadrunner PCA members are given priority for registration. Wait-listed participants will be notified of their status during the week prior to the event.
Online Registration ends on Tuesday, August 16, 12:00M MST. We currently do not have registration on-site.
NOTE: Pre-registration helps us set up grids and worker assignments in advance. Payment is deferred and accounts will be charged prior to the event, so if you register and find out that you can't make it, please cancel your registration as soon as possible to avoid being charged.
Entry Fee:
$60 on-line registration for PCA members; $65 for Test Drive and non-PCA members. No charge for volunteers, spectators, or photographers.
No shows and cancellations after registration closes may be charged up to $50. There is no charge for canceling prior to the close of on-line registration.
Location: Sandia Speedway/Albuquerque Area (Link)
Course Map:
SCHEDULE:
7:00am Setup
7:45 to 8:30am Check-in/Registration
7:45 to 8:30 am Vehicle Tech Inspection
~8:15 to 9:20 am Open Course Walk
8:45 - 9:20 am Guided Course Walk
9:30am Driver's Meeting (Mandatory)
10:00am First Car off
noon Lunch (half-hour)
3:30 pm Tear-Down
Classes:
Car classes have changed for 2022. If you are not driving a Porsche, you are in class X01 or X02! For 2022 Porsche classes will be based on the 2021 Porsche Parade Competition Rules (PCR) classification for small sized autocross programs. We have five Stock/Production Porsche classes, one Improved/Modified Porsche class. We have two other classes for non-Porsches and expert Porsche drivers who wish more competition. Novices will be identified within each class.This link will tell you what class your Porsche is in: 2022 RRRPCA Car Classes.docx Certain modifications to your car, however, may result in a higher competition class. See the 2021 PCR for details.
This class structure ensures that you will drive with Porsches of similar performance, that AutoX newcomers will be identified, and that as a PCA member you can share the fun and learning with your teens, family, and friends in their Other cars. PCA members earn Overall Die Serie Autocross points at each event. PCA members in each class are eligible for end of year awards if participating in at least half of the scheduled Die Serie events.
Event requirements
You must have a valid drivers license to participate in our driving events and be 18 years of age or older unless you are eligible for the Porsche Junior Participation Program. You also must sign our insurance waiver and wear a wristband.
Before you can drive in our autocross, your car will need to pass a basic tech inspection. Tech inspection will take place each day before start of any driving. Most street cars easily pass the inspection. The owner/driver should do a pre-tech inspection (see the safety inspection checklist below) no earlier than 4 weeks prior to the event.
Helmets: Snell-rated SA2010, SAH2010, or M2010 or newer helmets (or equivalent) are required when driving. NOTE: DOT rating is not enough for safety requirements. Loaner helmets are generally not available.
This is a "Run/Work" event. That means you are required to work a position when you are not driving during the autocross. We are always short-handed. So, please, don't be the person who makes it that much more difficult for the rest of us. We also appreciate any help you can give us before the course walk and during tear-down. If you have physical limitations on any activities, please let us know in advance so we can accommodate you.
In all things PCA does, first and foremost is the health and safety of our members, sponsor and communities.
We follow all Federal, State and local and PCA guidelines regarding COVID-19 or other community health issues. At present there are no COVID-19 restrictions. Use best judgement and common sense regarding your fellow members' good health. It is recommended that you
Stay home when you are sick. If you are sick with fever, cough, or shortness of breath, please do not attend our event. The CDC recommmends persons who are higher risk for severe illness to stay at home.
Stay home if you have tested positive or know you have been in close contact with someone who has been sick in the last two weeks.
Region Leadership including the Event Chair have the authority to require you to leave if you cannot comply with these community protection measures.
Sandia Speedway / Albuquerque Area
Albuquerque, NM
PCA - Roadrunner - Autocross
More events from this organizer