RMC BMW CCA Fall Driving School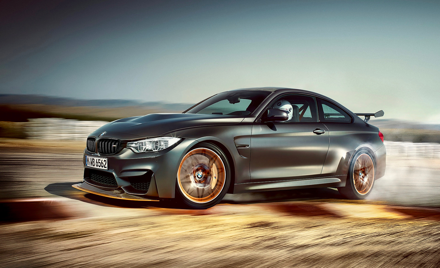 BMW CCA - Rocky Mountain - Driving Schools
Saturday, Sep 5 — Sunday, Sep 6, 2020
High Plains Raceway
,
Deer Trail

,

CO
Registration closed August 30, 2020 11:59 PM on August 30, 2020 11:59 PM MDT Registration ends August 30, 2020 11:59 PM on August 30, 2020 11:59 PM MDT Registration opens July 19, 2020 12:00 AM on July 19, 2020 12:00 AM MDT Registration runs from July 19, 2020 12:00 AM to August 30, 2020 11:59 PM
Welcome !
The Rocky Mountain Chapter BMW CCA is pleased to present our 2-day Fall Performance Driving School. This school provides a unique opportunity for you to drive your car at speed and to experience the thrill of becoming one with your car. The school is open to all current BMW CCA members 18 and over with a valid driver's license.
Overview
This High Performance Driving School will give you the opportunity to drive your car at speed and to experience the potential of the unique combination of car and driver. It is safe, demanding, and most importantly FUN! All students will alternate between classroom sessions and time on the track with an instructor. The individualized instruction is a key to this program that has been developed over decades, and compares very favorably with commercial schools costing many times more. Our experienced instructors have come from racing, autocrossing and BMW CCA driving schools.
New this year: the Fall School will be a 2-day event at High Plains Raceway.
Also new this year: COVID-19... we have redesigned our program to operate under social distancing requirements, including the use of face coverings and the elimination of close-contact situations, such as indoor classroom and in-car instruction.
On-track instruction will be provided using a Lead/Follow format. This is the format used by BMW's own Performance Driving Schools. Of course, while we prefer in-car instruction, we don't have that option right now (unless Student and Instructor live together). We're excited about this format for two reasons: 1) because it allows us to get on-track together in a learning environment (we can't without it!), and 2) we can use the experience to develop new instructional techniques, which we can use in the future to augment our tried-and-true program-- in a way we've only used before in the A-Solo group.
Classroom instruction will be delivered both by Zoom conference before the School, and by socially-distanced outdoor sessions at the event.
Helmet rental will not be available.
Time Trials
Concurrent with the Driving School, we will be running BMW CCA Club Racing Time Trials ("TT"). BMW-TT is for advanced A Group Students, A-Solo Students, TT drivers from other organizations, and Driving School Instructors only. If you are not yet qualified for these run groups, or you do not have the experience with other organizations to drive solo, in control, and have the situational awareness of the groups listed here, then please sign up for the regular driving school (this page).
If you feel you are qualified to run in the TT, please go to the TT page to sign up (subject to validation of your driving experience).
Student Drivers: You may register for either Driving School or Time Trials, not both.
Instructors: If you are instructing at the school and want to drive TT as well, please register for Driving School on this page, then register separately for TT.
Volunteers (non-instructors):  We are looking for people to help out with grid, check-in, and other duties. If you're interested, you can sign up right here.
Volunteer Incentive
Volunteers (non-instructors) will receive a free lunch, t-shirt, and 50 Bimmerbucks for each day of service.
Bimmerbucks can be redeemed toward entry fees for club driving events:
200 Bucks - Free entry into one day of RMC BMW CCA Driving School or Time Trials
100 Bucks - 50% off one-day entry fee for Driving School or Time Trials
50 Bucks - 25% off one-day entry fee for Driving School or Time Trials
50 Bucks - Free entry to an autocross event
Bimmerbucks are valid for 5 years from the year of issue, and are transferrable. If you've been trying to convince a friend, family member, significant other, or coworker that is thinking of trying out one of our events, applying a few Bimmerbucks might swing their decision!
Pricing
This is a 2-day school. You may sign up for Saturday, Sunday, or both days.
Early Bird Discount: Sign up before August 3rd to receive $25 off the prices below.
Event
One Day
Both Days
Driving School - Per Driver
$245
$399
Early-Bird Discount (available through August 2nd)
-$25
-$25
Late-Registration Fee (after August 23rd)
$100
$200

HELMET RENTAL NOT AVAILABLE

 
 
 
 

Schedule 
The Fall schedule is posted HERE
Student Run Groups
Students are assigned to one of four Run Groups (A, B, C or D) commensurate with their experience. D is for beginners, and A is the most advanced run group. The groupings are based on relative pace and are intended to minimize the speed disparity within each group. Therefore, a student may be assigned to one group higher or lower than they were at a previous school. Look for your run group when you get your schedule to see when and where you need to be during the day.
A-Solo Run Group
Experienced A-group drivers have the option to drive in A-Solo Run Group with the approval of the Chief Instructor. Please contact the Chief Instructor at chief.instructor@rmcbmwcca.org for approval before registering.
Open Lapping Friday
High Plains Raceway will be holding an open lapping day the Friday before the school. We encourage experienced drivers to come out and have fun with us. You can register through HPR's event on MotorsportReg.com.
Accommodations Near The Track
There is one hotel in Byers, approximately 20 minutes to High Plains Raceway (FYI: the speed limit between Byers and HPR is 65 mph and is strictly enforced).
Budget Host Longhorn Motel.  Price for BMW Driving School attendees is $77.45 per night.  Call 303-822-5205 and make sure you mention that you are with The BMW Club.
You can also camp at the track on Friday and Saturday night free of charge. HPR has showers and flush toilets.
If you want more upscale accommodations, finding a hotel near DIA is your best bet. It is a 45-minute drive from HPR to DIA.