About this event
Welcome to the inaugural RennZeigen, a judged Concours event for vintage and exotic German vehicles, hosted by Cars & Caffe at the beautiful Englewood Field Club. RennZeigen celebrates the best of Audi, BMW, Mercedes-Benz, Porsche and Volkswagen.
Are you interested in entering your German vehicle in RennZeigen? You can apply for registration here and will be notified within 24 hours if your car is accepted. Please reach out to Tony (tony@carsandcaffe.com) with any questions.
RennZeigen event details:
Sunday, September 26th
9:00 AM - 2:00 PM
Englewood Field Club
341 Engle Street
Englewood, NJ 07631
Spectator parking is available in the parking lot immediately following the club as well as the excess of street parking on Engle Street and adjacent streets.
Cigars, beer tasting and refreshments will be available on site during the event.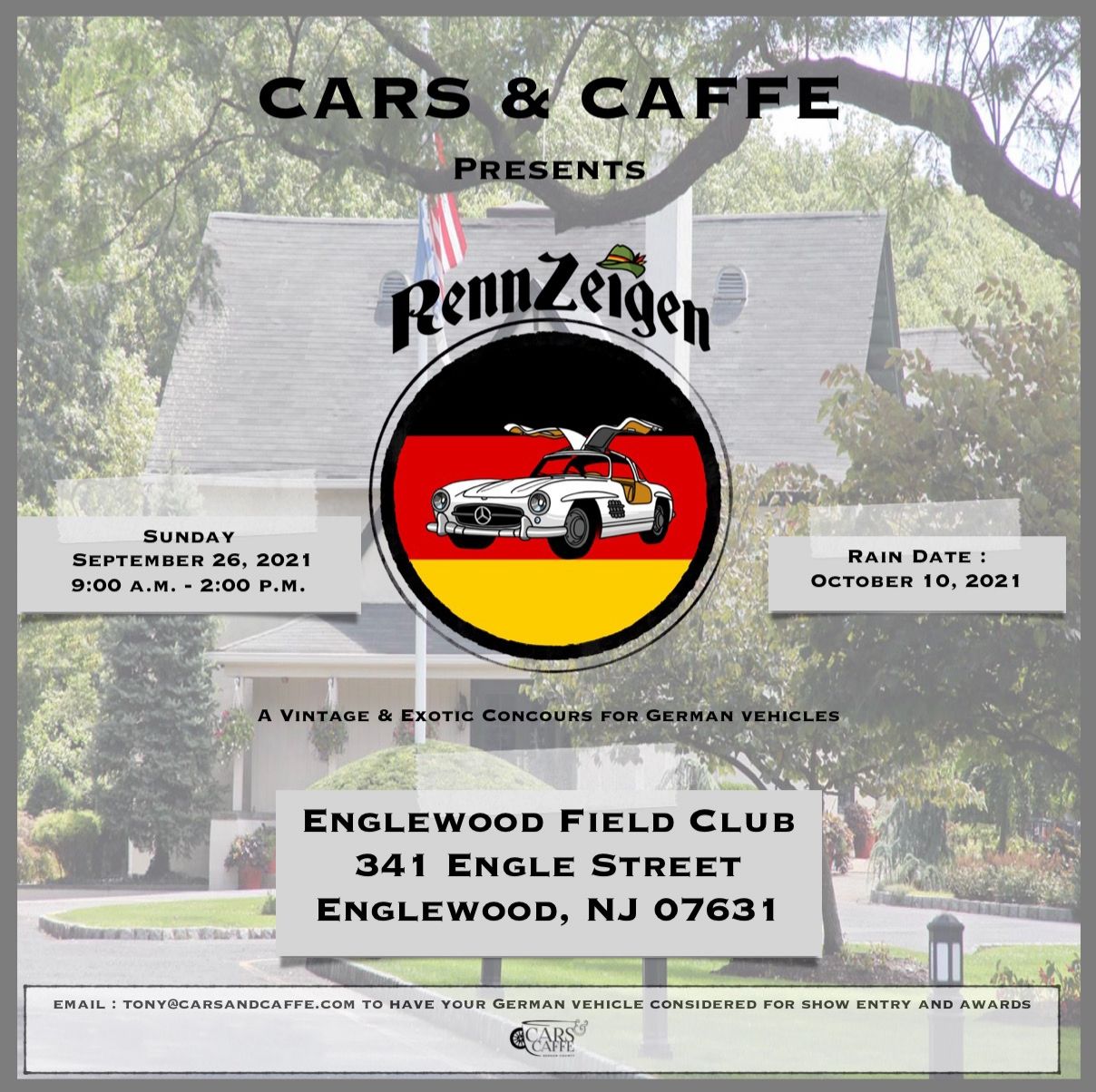 Englewood Field Club
Englewood, NJ