About this event
Red Mountain Wine Tour 2022
June 3rd 7am – June 5th @ 12:30 pm
You must be at least 21 to attend
We have a fabulous wine tour planned for this years "late spring tour". It's been 5 years since we have been back to Red Mountain and we have some great destinations lined up in the best AVA in Washington.
Red Mountain is a premier wine region in southeast Washington where world-class Cabernet Sauvignon, Syrah, Merlot and other varieties are grown. With the first vines planted in 1975, the AVA is now home to many of the state's most celebrated vineyards. Red Mountain wines have intensity, power and elegance.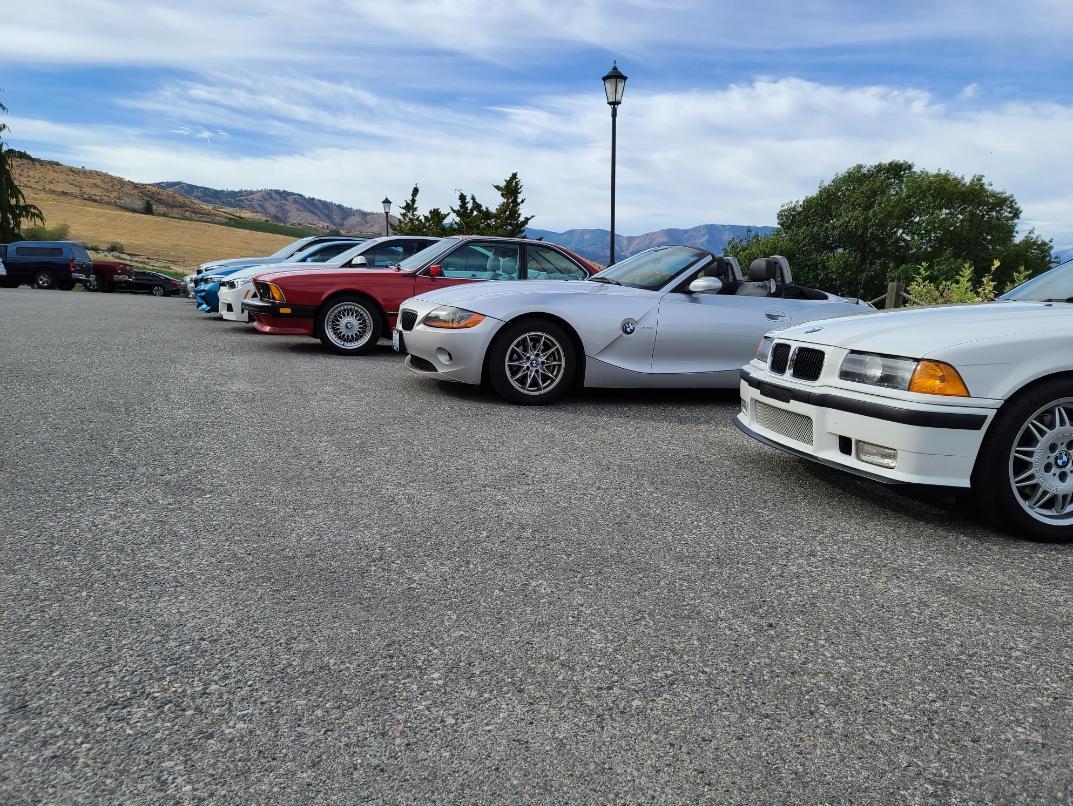 The cost for the tour is $40 per person. You will pay when you sign up. Other wine venues and restaurants are paid at the time we visit them. Each winery has their own policy about how the tasting fees may be applied to any purchases, please inquire with that specific venue for details.
Please list yourself and the people riding with you. The tour is limited to 15 cars! One person in the car must be a Club member and supply a current membership number. There are no exceptions to this rule.
We will be staying at The Lodge at Columbia Point, 530 Columbia Point Dr, Richland, WA 99352. Please call The Lodge at Columbia Point at (509) 713-7423 to make your room reservation. Make sure to mention BMW Club Group rate. The cost of the hotel rooms are from $199.00 to $259.00. Room reservations must be made no later than May 1st!
June 3rd – We will meet at 7:00 am (location to be announced) to start the tour. After a group meeting, we will plan to leave by 8 am. We are starting early to make our fabulous lunch destination in Wenatchee.
We will be driving Scott's special favorite back roads, plan on an enjoyable drive down! We will have one winery stop on our way in to town and an exclusive BMW club only dinner will be had at The Lodge at Columbia point.
June 4th – We will be visiting 3-4 wineries in the Red Mountain AVA. Dinner to be announced.
June 5th – Final wine destination late morning before we head home.
–Tour Leader – Scott Hieronymus
–Director of Food and Wine – Jeff Butler & Kelley West
Email: jeff@hauryscollision.com
Event requirements
The person that registers MUST be a BMW CCA member.
You must be at least 21 to attend.
Red Mountain Wine Tour
Benton City, WA
BMW CCA - Puget Sound Chapter
More events from this organizer