RCB Autumn Drive: Tail of the Dragon
BMW CCA - River City Bimmers Chapter
Friday, Nov 4 — Sunday, Nov 6, 2016
Fontana Village
,
Fontana

,

NC
Registration closed November 2, 2016 10:59 PM on November 2, 2016 10:59 PM CDT Registration ends November 2, 2016 10:59 PM on November 2, 2016 10:59 PM CDT Registration opens September 18, 2016 11:00 PM on September 18, 2016 11:00 PM CDT Registration runs from September 18, 2016 11:00 PM to November 2, 2016 10:59 PM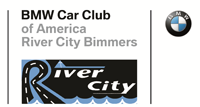 It's finally here! We are pleased to announce the second multi-chapter drive event hosted by River City Bimmers! Yes!, we are going to The Tail of The Dragon again!, and folks are joining us from several Chapters around us!
We will caravan all together there on Friday, November 4, 2016 early morning. We will be returning home Sunday, time TBD. Stay tuned for more details!
Please see lodging and other information below.
You can still register for the event but deadline to pre order shirts online has passed, they will be available for purchase at the event on a first come first served basis and limited quantities!
***Fontana Resort has agreed to extend the deadline and will be honoring the group rate of $99 as long as they have availability. So if you missed 10/14 deadline, you have a few more days, so call them and book your rooms!***
Call 828-498-2103 and tell them you are with the River City Bimmers group!
http://www.fontanavillage.com/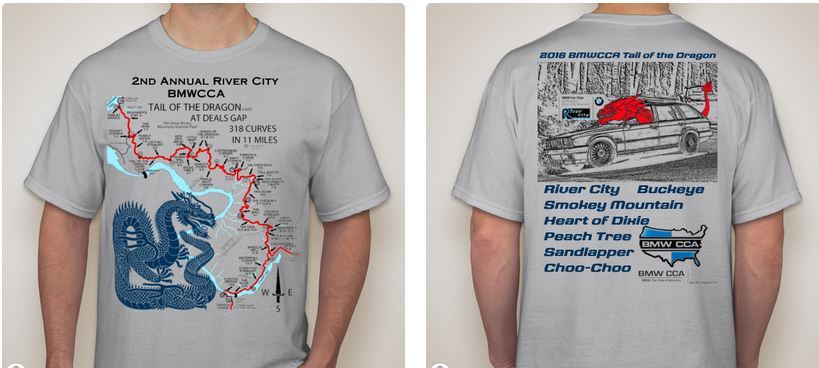 Tail of the Dragon. It's a magical route that car and bike enthusiasts alike put on their bucket list. It's more than 318 curves in 11 miles, it's a long established route that dates back before the asphalt and roaring engines were graced with its presence. Before men used the route and built upon it, it belonged to nature and was a route that was carved out by large herds of buffalo. If you really think about it, this is a path as nature intended it to be. It's not just a road, it's a dream, it's a feeling, and it's everything you envision driving to be before you get your driver's license. This isn't the same route you take to work every day, or the long interstate you clamor on to get where you're going, it is more than a road, a path, a route. It is freedom, togetherness, and a sound belief that any road so beautiful, majestic, treacherous, should be driven, and with great enthusiasm.
The weekend of November 4th we will be driving the mystic route, and for those of us who have never been, we will be living a dream, and for those of you have already driven those 318 curves, you will be reliving that dream. Whatever it may be, we hope that you join us and make a drive that has been so memorable for ages and generations before us. Let's be a part of history together, and even make a little history of our own.
See you there!!