River City Bimmers Tail of the Dragon Autumn Drive
BMW CCA - River City Bimmers Chapter
Friday, Oct 20 — Saturday, Oct 21, 2017
Fontana Village
,
Fontana

,

NC
Registration closed October 20, 2017 10:59 PM on October 20, 2017 10:59 PM CDT Registration ends October 20, 2017 10:59 PM on October 20, 2017 10:59 PM CDT Registration opens April 20, 2017 6:00 PM on April 20, 2017 6:00 PM CDT Registration runs from April 20, 2017 6:00 PM to October 20, 2017 10:59 PM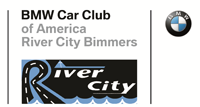 We are pleased to announce the 3rd Annual River City Bimmers Tail of the Dragon drive! Yes, we are going to The Tail of The Dragon again and we have invited the following chapters: Blue Grass, Choo Choo, Heart of Dixie, Mountain State, Old Hickory, Peachtree, Sandlapper, Smoky Mountain, and Tarheel! We don't get many opportunities for so many chapters and enthusiasts to get together and we hope you'll consider joining us if you haven't previously or joining us again if you have. Also, please spread the word! You do not have to be a BMW CCA member to attend this event and if there is another chapter you think should be invited please let us know!

This year we're serving up an even better event thanks to what we've learned in the last two years and feedback from our attendees. The agenda is now final and can be viewed here and will also be up on a bulletin board in the Fontana Village lobby. The agenda includes map links to local areas of interest including car parts stores, grocery stores, gas stations, and our meet up points so you can scan them and save the maps to your phone before you lose cell signal once you're at Fontana. Our drives will be structured to ensure no one gets lost and if you want to do more performance driving after the Tail or take a more leisurely drive, we will be splitting into two groups to accommodate that as well as ensuring we have defined group leaders to make sure everyone arrives at the meetup points. Buffet and T-shirt purchase options are now closed.
For the River City Bimmers chapter, we will caravan there all together on Friday, October 20, 2017 starting at 8 AM. We will be returning home Sunday. For members from the surrounding chapters, we will be providing the estimated stop times, contact info, and points in case you'd like to join us for the drive to Fontana. That information will be provided on the Facebook page as well as email.

Tail of the Dragon. It's a magical route that car and bike enthusiasts alike put on their bucket list. It's more than 318 curves in 11 miles, it's a long established route that dates back before the asphalt and roaring engines were graced with its presence. Before men used the route and built upon it, it belonged to nature and was a route that was carved out by large herds of buffalo. If you really think about it, this is a path as nature intended it to be. It's not just a road, it's a dream, it's a feeling, and it's everything you envision driving to be before you get your driver's license. This isn't the same route you take to work every day, or the long interstate you clamor on to get where you're going, it is more than a road, a path, a route. It is freedom, togetherness, and a sound belief that any road so beautiful, majestic, treacherous, should be driven, and with great enthusiasm.
The weekend of October 20th we will be driving the mystic route, and for those of us who have never been, we will be living a dream, and for those of you have already driven those 318 curves, you will be reliving that dream. Whatever it may be, we hope that you join us and make a drive that has been so memorable for ages and generations before us. Let's be a part of history together, and even make a little history of our own.
See you there!!