About this event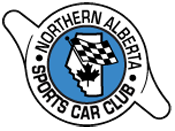 Advanced Driving and Race Licensing School, Hosted by NASCC - May 28th, 2023
This registration page is for both students and instructors.
Come on out to our Advanced Driving and Race Licensing School. You will learn high performance driving skills, handling your car at speed, and the information you need to race safely. Passing the school makes you eligible to apply for your competition license, allowing you to race at NASCC, ARCA, WCMA and most FIA and North American sanctioned race events! It is also a key step in turning you into a licensed race car driver!
- We plan for three separate run groups for License Students, depending upon enrollment
- Entry for Students is by individual, and includes Zoom classroom sessions on Thursday evening, May 25, starting at 6:15 pm, and all day on track on Sunday, May 28. Those wishing to qualify for a WCMA Race License must attend all classroom sessions, take the test and be recommended by an instructor for a license. Students will be assigned an Instructor, and there will be in car instruction.
- Early Bird Discount: Sign up by March 20 and receive a $25 early bird discount.
- Future Discount: Team Entry for the LA1k Endurance Race in June will be reduced by an $80 discount if your driver team includes at least one student from the 2023 License School
- Schedule for the track day will be posted at http://nascc.ab.ca/ close to the event, but the schedule posted for 2022 will be followed fairly closely.
There will be no on-site registration and all entries will be online using MotorsportReg.
Credit Cards will not be charged until a few days before the event.
- Depending upon student enrollment there will probably NOT be a run group for TestnTune, but stay tuned.
Event requirements
License School Car & Driver Requirements:
- Student must hold a valid drivers license
- Student must supply their own helmet, Snell SA 2005, Snell SA 2010 or 2015, or type M (motorcycle)
- Student must supply their own car.
- Minors must have both parents sign a "minor waiver" in advance and bring to registration
- Car must be properly maintained and safe
- Car must be emptied of all loose items in cabin and trunk
- Convertibles & Cabriolets with factory installed roll over protection are not allowed, an aftermarket 4 point roll bar is required.
- Pickup trucks will not be accepted
- High performance SUV's with low center of gravity like BMW, Porsche and Jaguar will be accepted, please check with registrar
- A race car is not required to take the school. Besides the Helmet ,there are no other special requirements unless the car has a full roll cage.
TestnTune Car & Driver Requirements:
- Snell SA 2010 or newer helmets required, along with a HANS device or FIA approved equivalent for Cars with cages.
- For Caged Race Cars: Race Suits, gloves, shoes must be of approved, fire retardant materials; suits must be SFI3-2A/3 worn with fire retardant underwear, or SFI3-2A/5, or FIA homologated multi-layer. No clothing should be made in whole or part of Nylon.
Rad Torque Raceway
Leduc County, AB
Northern Alberta Sports Car Club