About this event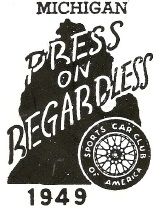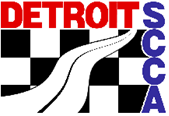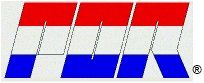 DETROIT REGION SCCA PRESENTS
Press on Regardless 2021
72nd Anniversary
Saturday, September 11, 2021
(finishing @ 2:01 am Sunday)
You are invited to join us for this 425 mile brisk time-speed-distance Divisional Tour RoadRally run on the fantastic rural roads of northern Michigan. First run in 1949, POR (Press On Regardless®) has a history like no other rally. It is the oldest continuously run rally (73rd running) in North America. Saint Ignace is located in the Upper Peninsula of Michigan just north of the Mackinac Bridge near the Hiawatha National and Lake Superior State Forests. Starting at noon on Saturday and ending after midnight, this straightforward (no traps) Tour rally will use a fun and challenging mix of unpaved (80%) and paved (20%) twisty county and forest roads that vary from mix smooth fast gravel roads to tight and technical single lane roads to test your ability and endurance to pass hidden controls neither early or late. While not a car breaker, vehicles with low ground clearance are not recommended. Liberal use of free zones and pauses help you navigate thru any rough areas on the route.
Start/ Finish: The parking lot of the Quality Inn, 561 Boulevard Drive Saint Ignace, MI 49781
NOTE: This rally will use the Richta app for timing and scoring. If you have not used this technology in a rally before then you must take a few moments to visit the Richta app information page at http://drscca.org/rally/using-the-richta-competitor-app/ to learn how the app works and how to use it.
With very few exceptions, this rally will run to the SCCA tour rally rules. This event will count toward the Detroit Region, Great Lakes Division SCCA Road Rally and National Championships.
The 2021 Road Rally Rules can be found at: https://www.scca.com/downloads/53201-2021-road-rally-rules-updated-12-21-2020/download. Pay particular attention to Articles 22 and 23 which reference rules for National Tour rallies.
Want further information on Press On Regardless®? Visit the POR information pages on the Detroit Region website at http://drscca.org/rally/press-on-regardless/ .
Still have questions? Then contact the rallymaster, Bruce Fisher. at bafisher@aol.com
Registration ends on September 7, 2021 11:59 PM EDT (Times updated 8/31/2021)
Tentative schedule: 12:01 PM 10:01 AM Car #1 Starts Rally
2:00 AM 1:00 AM Car #1 Finishes (Approx.)
Entry fees (per car): $150 for each team
Non-members need to apply for a weekend membership. Cost is $15 per team if neither team member is an SCCA member.
All entries must be done online. There will be no in-person activities authorized for this event.
Awards will be presented to the first and second place teams in each of the following classes:
E (Equipped) – unlimited equipment.
L (Limited) – no limits on distance measuring equipment but only GPS odometer can be connected to computer.
S (Stock) – distance measurement limited to stock odometer, in stock location. GPS odometers may NOT be used in this Class for any timing calculations.
N (Novice) – any team where the total number of rallies entered by the two members of the team does not exceed six (6); and equipment is restricted to that of the Stock class.
Distribution of awards TBD.
For more information:
(Chairman) Bruce Fisher: BAFisher@aol.com Cell: (517) 282-9516
(DRSCCA Rally Director) Piotr Roszczenko: Piotr.SCCA@gmail.com
(Registrar) Mary Shiloff: mshiloff@comcast.net Cell: (810) 278-1708
Learn more about Detroit SCCA and rally at: www.Detroit-SCCA.org
A block of rooms have been reserved at the Quality Inn, 561 Boulevard Drive Saint Ignace, MI 49781. Call (906) 643-9700 for reservations. Mention "Press On Regardless" when calling. The block of rooms will be held until September 03, 2021.
Click 'Continue' for registration instructions
Event requirements
ATTENTION! If you intend to use a TSD rally app on your smart phone or tablet device in this rally, you MUST read the following carefully and register to compete in the appropriate equipment class – either Stock or Limited.
Stock class requires that you use an app that does not incorporate automatic mileage measurement from any distance measuring source. This includes any app that automatically accumulates mileage utilizing the device's internal GPS. You must manually enter mileages into the app using the app's mileage input function. Furthermore the mileages entered into the app must come from the car's stock odometer. You may not use any external odometer or a GPS-based odometer app on a phone or tablet device for rally computer app mileage input sources in Stock class.
You may choose to use a TSD rally computer app on your phone or tablet that automatically accumulates mileage based upon input from the device's internal GPS, or from a separate third-party GPS receiver. However, using an app that automatically accumulates distance based upon GPS position data places you into Limited class. YOU CAN NOT RUN IN STOCK CLASS with any app that automatically accumulates mileage from any source.
Note that Novice class requirements are identical to Stock class. If you otherwise would qualify as a Novice class competitor (driver and navigator, combined, have competed in six or fewer rallies), but choose to use an app that automatically accumulates mileage from a GPS source you must compete in Limited class.

Please read carefully:
If you are registering yourself for the first time, and you will be paying for the event entry, please choose Option 1 on the order form and follow the prompts.
If you are registering as a co-entrant and your partner has already registered, please choose Option 2 on the order form.
If you do not already have a MotorsportReg.com account, click the 'Create New Account' button below. You will be asked to input your member number and Region of Record. This is your SCCA Membership number and home region. You must have this information in your user profile to avoid needing a weekend membership for this event. (Also, make sure your MotorsportReg.com user name matches exactly as it appears on your SCCA Membership card... otherwise, the member verification process will not validate your membership.)
~~~~~~~~~~~~~~~~~~~~~~~~~~~~~~~~~~~~~~~~~~~~~~~~~~~~~~~~~~~~~~~~~~~~~~~~~~~
Click "Continue" to register.
Quality Inn - St Ignace
St Ignace, MI
More events from this organizer