About this event




Porsches and Pours - Mahogany Mountain Vineyard and Winery
Saturday, April 15 ~ 2 p.m. -5 p.m.
Join Porsches and Pours with Tapas and Tastings. Located in beautiful Ramona, California, known as the Valley of the Sun, Mahogany Mountain Vineyard and Winery is a small, family-owned and operated winery specializing in limited production of handcrafted fine wines from their estate-grown Barbera, Cabernet Sauvignon, Merlot, Mourvedre, Muscat Canelli, Petit Verdot, Syrah and Zinfandel. Their vineyards are located on 43 acres of picturesque and sunny valley at 1500 ft elevation. Their microclimate is perfect for growing red wine grapes and dry-farming. Hot long summer days and cool nights produce beautifully ripe fruits with deep intense flavors. www.mahoganymountain.com
Enjoy a relaxing afternoon with Porsche friends and learn about the wine making at Mahogany Mountain. Share New Years Resolutions, break bread and start the year off right with friends, fun and wine. Enjoy tapas and wine pairing at the venue for $50 per person. (Menu below) Please drink and drive responsibly!
Mahogany Mountain Vineyard and Winery
14905 Mussey Grade Rd #7722
Ramona, CA 92065
(actually on Mahogany Ranch Road)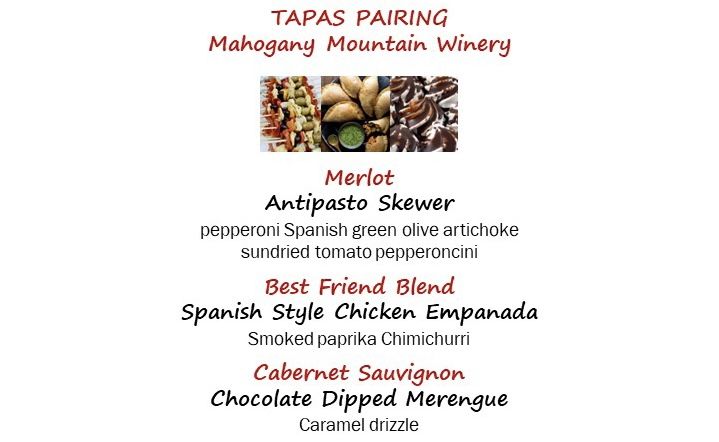 Event requirements
Must be 21 and over to consume alcohol at the event.
Mahogany Mountain Vineyard
Ramona, CA
More events from this organizer