PNWR Hurricane Ridge & Olympic Peninsula Tour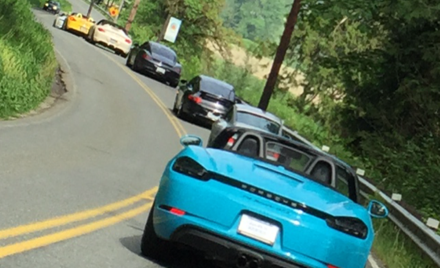 PCA - Pacific Northwest Region - Tours & Social Events
Saturday, Sep 19 — Monday, Sep 21, 2020
Registration closed September 13, 2020 11:59 PM on September 13, 2020 11:59 PM PDT Registration ends September 13, 2020 11:59 PM on September 13, 2020 11:59 PM PDT Registration opens June 22, 2020 8:00 AM on June 22, 2020 8:00 AM PDT Registration runs from June 22, 2020 8:00 AM to September 13, 2020 11:59 PM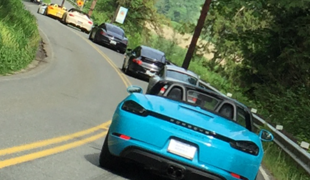 New registrants, READ THIS TOUR DESCRIPTION CAREFULLY BEFORE REGISTERING!!
This tour will be conducted using the most recent Washington State and PCA Covid-19 restrictions!  What that means for PNWR is that we have to modify the way we conduct our tours.  Specifically what this means is:
1)  We will be using the new electronic waiver called SpeedWaiver developed by MotorsportReg.com  Every registrant, including passengers, must have a smart phone with a camera.  This link is included here: https://pnwrtours.speedwaiver.com/qixza.  A smart phone is required to electronically sign the PCA Waiver of Liability AND the Communicable Disease Waiver (CDW).  The signed waivers will be stored by MotorsportReg (MSR) so compliance can be tracked.  There will be NO hard copies of the waiver sheets at the start point.  The link to the SpeedWaiver is: https://pnwrtours.speedwaiver.com/dnwbv. Follow the steps outlined in the link to electronically sign the two waivers.
2) There will be no mass driver's meeting/safety briefing at the staging area.  Instead, the safety briefing and tour notes will be sent via an MSR mass email to all registrants as required reading prior to the tour.
3) The route instructions will also be sent in the mass email and MUST BE printed out by the registrant.  There will be NO hard copies available at the staging area.
4)  No minors will be allowed to attend the tour since there is currently no means for them to be covered under the SmartWaiver.
5) There are no group meals planned for the tour due to restrictions on group sizes.  However, Eric Breidenbach, the tour leader, is working on some dining options at restaurants in the local area near the hotel.  These will be identified once finalized, but all meals will be "on your own" in compliance with local Covid-19 restrictions on seating and number of people allowed., so we may be eating in the same location(s), but not as a large group.  You will need to make your won reservations, if the restaurant requires advanced reservations. 
6) It is HIGHLY RECOMMENDED that every car have a two-way radio since all communication will be conducted using the radios.
7) Group arrival times at the start point will be spaced further apart to minimize the number of people at the start point at one time.  Groups will also be smaller, so we need a lot of group leads and sweeps!
SO, if you can live with this highly modified tour format, read on!  If not, please do not register.
NOTE THAT THIS TOUR STARTS OVER ON THE OLYMPIC PENINSULA, SO ALLOW ENOUGH TIME TO GET TO PORT GAMBLE BY THE SHOW TIME!!
This is the first PNWR overnight tour to the upper end of the Olympic Peninsula in several years, so it should be something NEW to many of our new members and a "welcome back" to the "old heads"!  Great roads beckon us from sea to sky. Over three days we will explore destinations across the upper Olympic Peninsula, some of the most iconic in Washington.This tour takes you along winding, tree lined back roads beside the water, up to spectacular views of the Olympic mountains from Hurricane Ridge and on to dramatic Cape Flattery, the northwestern most point in the the continental United States.  SPECIAL NOTE ABOUT THIS TOUR:  At the time registration opens, some venues are still closed due to Covid-19 restrictions.  Therefore, we are unable to provide specific information on restaurants, meal choices and whether certain venues will be open to groups (Cape Flattery, Hurricane Ridge, etc).  These details will be provided when we know more.  Bottom line--be flexible!!  Thanks.
Day 1, Saturday, September 19th:: .Morning & afternoon drive includes the upper Hood Canal, Port Townsend, ending in Port Angeles.  There will be an option for an evening drive from the hotel up Hurricane Ridge for stargazing.  See details at the end of the Day 1 information.
*Saturday's tour begins in Port Gamble and ends at the hotel, the Olympic Lodge in Port Angeles.  If you do not wish to continue on for the second day of the tour, you can head back to Seattle or stay overnight and then head back on Sunday morning.  However, you may not have another chance to experience the sights of the way-upper Northwest Peninsula for a long time, so make it a weekend!!
The starting point is in the grass field location adjacent to Galloping Gamble Expresso, Pacific Avenue & Hwy 104, Port Gamble, WA . 98364
Hotel: Olympic Lodge, 140 S Del Guzzi Drive, Port Angeles Phone: 360-452-2993
            www.olympiclodge.com
12 double queen and 13 king rooms, $149.99/night plus 15% tax single or double occupancy. Additional adult guests $20.00/night plus tax.
Block of rooms held until July 19, then the room rate is guaranteed but subject to availability. RESERVE ROOM EARLY; 24 hour cancellation. An extension of the date for which the block of rooms is held has been requested but will not be determined by hotel until July.   
            Reserve and pay for hotel room directly and identify yourself as a Porsche Club member
*9:00 AM meet and sign/turn in waivers  The electronic SpeedWaiver should be available for this tour.  Details to follow.
*9;30 AM Driver's Meeting
*10:00  AM Tour begins, 10 minute spacing between groups.
Note: A National Parks Pass is required for Hurricane Ridge. We will stop to purchase passes en route for those who do not have one.  Admission for Hurricane Ridge requires a National Parks Pass. Cost is $30 per day per vehicle, but cannot be purchased online. An annual National Park Pass costs $80. A senior lifetime pass is also $80 and can be purchased online.  Some members already have lifetime National Park passes and get in free.   Don't forget yours! 
Day 2, Sunday, September 20th:: Neah Bay, Cape Flattery and the Lake Crescent Lodge
* Sunday's tour will leave from the hotel at 9 AM and conclude at the Lake Crescent Lodge.  Short driver's meeting at 8:45 AM.
Other Details: Cape Flattery requires a Mahah Recreation Pass for parking. It's an annual pass that costs $10. We will purchase ours in Neah Bay at the Makah Museum. Museum admission is $6 for adults and $5 for students and seniors.
Viewing Cape Flattery requires an easy walk of about 3/4 of a mile each way. It should not be missed, so bring some comfortable walking shoes.  An umbrella might be a good idea as well since you just never know! 
Day 3, Monday, September 21:    Dungeness Spit/Dungeness National Wildlife Refuge      
Meals: Meal information for the tour will be detailed later due to determination of any Covid- 19 restrictions in force. Participants must reserve a restaurant choice, when made available, but will order and pay individually.  Standby for further information via MSR mass emails.