About this event
IMPORTANT UPDATE — Location Change!


The Beach Club at The Victorian
The city of Malibu put an additional halt on social and car gatherings — including specifically speaking to Calamigos as their Sunday cars and coffee grew rapidly (replacing the now shut down Sunday Malibu Village car gathering).
But...we have an alternative!  The owner of Calamigos Beach Club (connected with Calamigos Ranch Resort / Malibu Cafe & others) has offered his NEW location, The Beach Club at The Victorian newly renovated classic space that opened this month! We are one of the first groups to preview! Enjoy luxurious Mediterranean casual beach ambiance.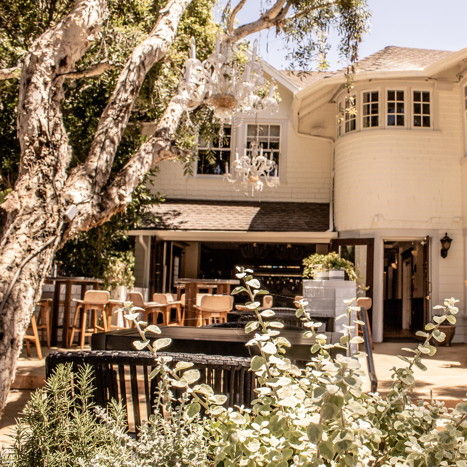 We received an overwhelming registration reply!  Even though the restaurant can park and seat a large quantity outdoors, we need to maintain a safe atmosphere.
If you are not currently registered, we are at capacity. If you are registered and not able to attend, please cancel as we have a long waitlist.
Event Details:
Venue: The Beach Club at the Victorian 2640 Main St, Santa Monica, CA 90405 (map)
Date: Saturday, Feb 27th
Timeline:
8:00 – 9:00 AM
Park & gather in the property, masks required. Please be mindful of social distancing and comply with CDC rules. Pickup food/beverage (might be a line). Hang outside by Porsches or have a seat in the outdoor spaces.
 
8:45 AM
Board members/appointees will gather in preparation to make announcements and welcome new members. If you're a new member, please be ready to share your name, what Porsche you drive and why you joined.
9:00 AM
Meet near PCA table for hello message
- drive group on the left facing table
- non-drive participants on the right facing table
- new members & board in the middle
9:15 AM
Drive safety meeting - verify waivers signed & wristband - if nothing see table
9:30 AM
Drive starts.
The rest can stay & enjoy the ambiance!
Thank you for your flexibility!
Drive group: see PCA table to sign waivers, get drive group wristband before 9am welcome chat.
We will have a volunteer sign-up sheet for future events; please list skills you can contribute! Permanent or temporary event help, new member liaison, donations, solicitations, group gathering location access, suggestions.
Social media tag signup sheet by the entrance — if you want to be tagged in the group photo
Event requirements
Please fill out the following registration form so that we may have an idea for the headcount.
If you're interested in joining us for the post-breakfast drive, please indicate your interest on the form.
The VIctorian
Santa Monica, CA
More events from this organizer