About this event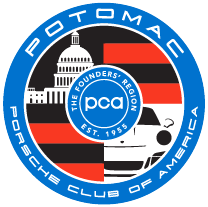 PCA - Potomac's Autocross Event #7
Join us for our final event of the season! Stay tuned for updates on some special surprises at this event as we close out the season.
This event is a low-to-medium speed auto driving event at the Washington Circuit of Summit Point Raceway (map).
At an autocross event drivers navigate a closed course delineated by soft traffic cones. Drivers are given about five attempts to drive the course as fast as possible without going off course or knocking over a cone. Autocross is not head-to-head racing; rather, cars proceed one at a time and race the clock. As each autocross course is different, drivers walk the course together before the driving starts to learn the course. The driver who navigates the course the fastest is heralded as having the fastest time of the day or FTD.
For more information, check out our Autocross FAQ or email autocross@pcapotomac.org
Cost is $65 for PCA members and $80 for non-PCA participants. Payments will be charged when registration closes to allow for flexibility during the pandemic.
Registration for PCA drivers will open on 2/10 at noon.
Registration for non-PCA drivers will open on 9/28 at midnight.
PANDEMIC PROTOCOLS
-PCA Potomac will adhere to all State and Local requirements and the policies of the site at the time of the event
-The Junior Participant Program is active this season. If your child (under age 18 with a driver's licence) is interested in participating, please visit our policies page for more information: https://pcapotomac.org/activities/autocross/autocross-policies
-Complementary helmets will be available courtesy of OG Racing
-Breakfast will be provided
-Lunch will be provided by Railside in a brown bag grab-and-go manner. A Google Forms link for your customer lunch order will be emailed to drivers closer to the event date.
-In-car instruction is available with pre-registration so we can ensure we have enough coaches are available. Novices who would like to receive in-car instruction are encouraged to click "yes" to in-car instruction during registration.
Event requirements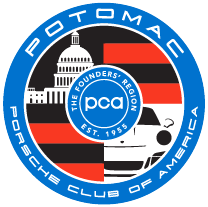 Waiver: You will be required to sign an online waiver using MSR's SpeedWaiver digital-signing module. As you register in MSR, you'll be asked to enter your cell number. Please list your actual number as MSR uses this to text you a personal link to the SpeedWaiver system.
Restrictions: Firearms and drones are not allowed at our events. Additionally, no alcohol or recreational drug consumption is permitted while cars are on track.
Helmets: You must use a helmet with a Snell 2015 or newer (Special Applications) or M (Motorcycle) sticker. The helmet can be full face, open face, or open with a chin guard. The helmet should be rated for multiple impacts and have a fireproof liner.
Pay special attention to fit. The helmet should not be so tight that it brings on a headache, but your head should not rattle within it either. The goal is to have a helmet that is snug enough to prevent your head from having a distance to travel before hitting the padding.
We have loaner helmets available courtesy of OG Racing if you need one.
Clothing: Footwear must be non-slip and NOT be open-toe or have heavy-duty soles such as those found on hiking shoes or work boots.
Tech Inspection: Tech inspections at autocross events will be conducted onsite at each event. We will be checking the basic safety condition of your car (e.g., tires are not excessively worn, no evidence of leaking fluids, brakes are operating properly, etc.).
Payments: Payment is deferred until two weeks before the event. Your credit card on file with Motorsportreg.com will be charged at that time. If the event is full, you will be added to the MSR waitlist and payment will not be processed. If you are on the MSR waitlist, payment will be due only if you are notified via email that you have received a confirmed spot. At that time, payment must be made as directed (often within 24 hours or less) to confirm your spot or you will forfeit the spot. Please refer to our website for detailed payment, cancellation and refund policies: https://pcapotomac.org/activities/autocross/autocross-policies
Summit Point - Washington
Summit Point, WV
PCA - Potomac, The Founders' Region - Autocross