About this event
Tech Tactics East 2023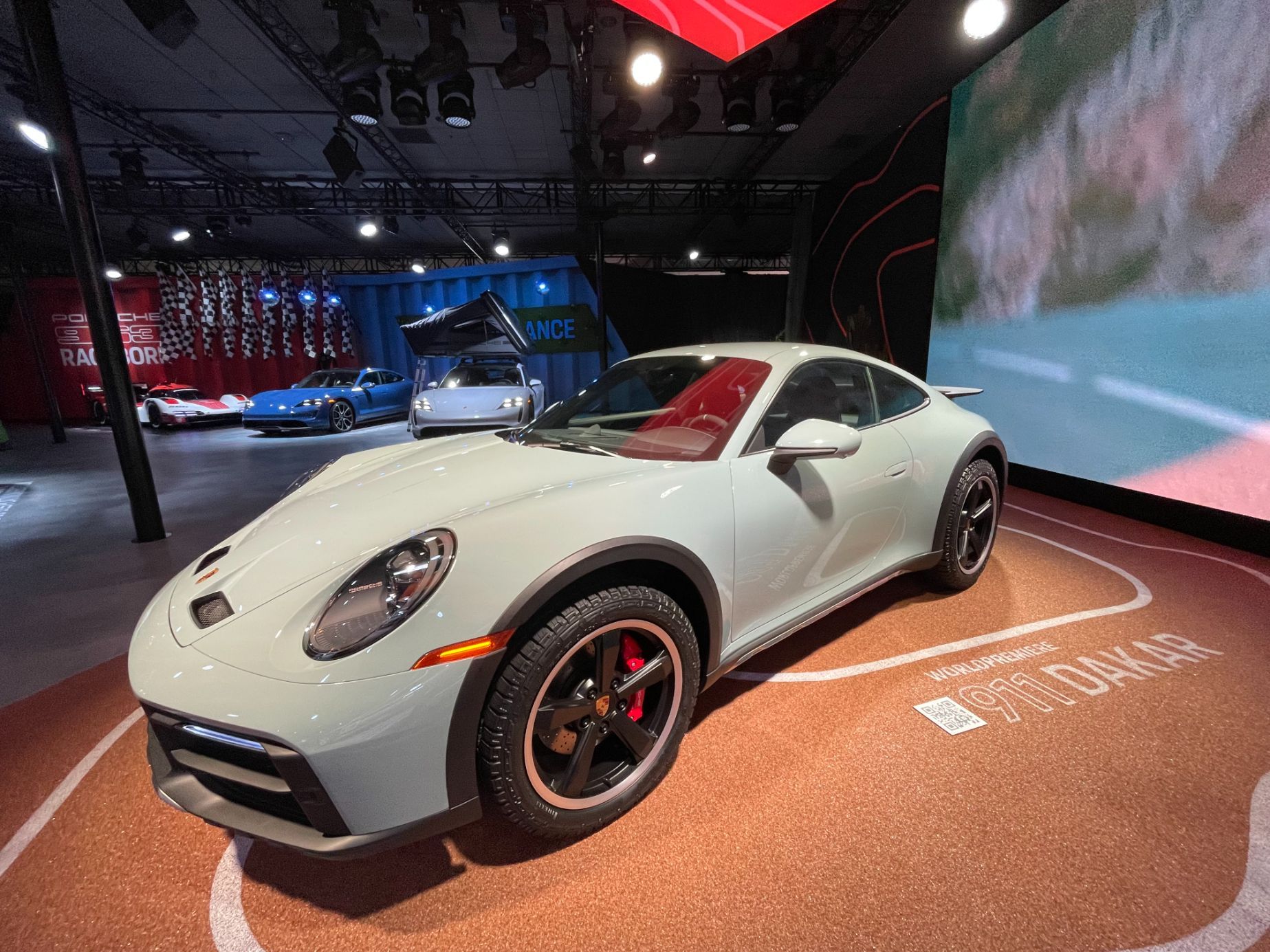 SATURDAY IS CURRENTLY SOLD OUT, BUT THE WAIT LIST IS OPEN.
Tech Tactics is a day dedicated to Porsche technical information. This event is for all Porsche enthusiasts, from the casual information gatherer to the everyday Porsche mechanic. Get the latest news directly from the source. Topics range from balancing carburetors to understanding how the new hybrid systems work.
The event was born in 1980 in the heart of Zone One at the Harley Hotel north of Hartford, CT. It quickly outgrew the facility and moved to the Springfield Sheraton, where it resided for over twenty years. By the 1990's it was the premier technical weekend for PCA with some renowned speakers, such as Norbert Singer, Phil Hill, Derek Bell, and Brian Redman.
By 2007 attendance was dwindling, and a new venue was in order. The event was moved to the Farnbacher-Loles facility in Danbury, CT. The move regenerated interest in the event, with over 250 attendees. With the demise of the F-L facility, we have moved again and have changed direction slightly in terms of the format.
In 2011, Tech Tactics became a PCA National Event and was hosted at the PCNA Training facility in Easton, PA. This facility has been the perfect home for this "hands-on "type of event. This facility is used to train Porsche technicians on the intricacies of new Porsches while at the same time providing valuable training on the Porsches of old. It is equipped with state-of-the-art classrooms with lifts and drivetrain assemblies which will be available for our event. We are excited that after the Covid-hiatus we will once again be hosting Tech Tactics East at the PCNA Training Facility, in February 2023.
Tech Tactics East is limited to 125 entrants each day of the event. The day consists of lectures by PCNA Field Specialists, PAG Project Managers, members of the PCA Technical Committee, and representatives from other companies such as Michelin, LN Engineering, and Griots Garage.
When you register, look at the topics covered under each colored-coded class. If you pick RED, you will attend those classes. Since we want to keep the size of the classes manageable, switching classes will not be allowed to ensure an ideal experience for each 'student'. If the colored-coded class you wish to attend is sold out, you may get on a waitlist or choose another color. Also, consider attending on Sunday instead.
Back for an eighth year: Tech Tactics Die-cast Model Concours! This is a People's Choice event, with the winner receiving a special prize! Dust off your favorite die-cast model (any scale), polish up the wheels, and bring it to the event for display. Please, only one model per entrant.
TT East 2023 Schedule - Tech Tactics East Schedule 2023_v3.pdf
George Beuselinck, 944 Expert-PCA Tech Committee
Lake Speed, Jr., Total Seal, VP Sales and Marketing
Tony Callas, 964/994 Expert-PCA Tech Committee
John Paterek, Body, Paint, Upholstery Expert-PCA Tech Committee
Pedro Bonilla, Boxter/Cayman Expert-PCA Tech Committee
Charles Navarro, LN Engineering President
All attendees must be pre-registered. There will be NO ON-SITE REGISTRATION.
Address:
170 Commerce Lane
Easton, PA 18045
***Key in the following address if you are using a navigation system: ***
1 McFadden
Easton, PA
If you have any questions, please don't hesitate to contact Manny Alban at 410-381-0911 or mannya@pca.org.
Host Hotel:
Hampton Inn by Hilton
3723 Easton Nazareth Highway (Rt .248)
Easton, PA 18045
Phone: (610) 250.6500

On-line booking: https://www.hilton.com/en/attend-my-event/easpahx-clu-9fabb2ec-ee55-4a1b-9807-4abe963a751d/
Rooms must be booked by 2/2/2023
Porsche Rate: $129/night plus tax (Group code: PCA Tech Tactics)
Event requirements
Must be a PCA Member to attend.
If you would like to join PCA or renew, please do so at www.pca.org.
Porsche Training Facility
Easton, PA