About this event
Evening Drive
Saturday, May 14, 2022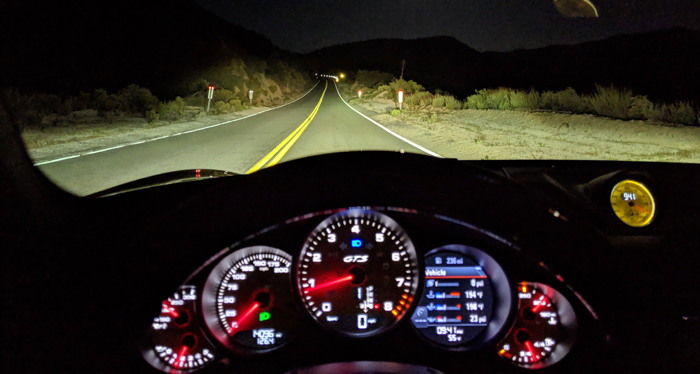 PCA-LA continues it's lunar night drives on Angeles Crest Highway on a Saturday evening. Experience an escape from urban atmosphere and into the winding roads of the forest. The nighttime setting will ensure a fresh take on a classic canyon carve. The hills are alive... with the sound of Porsches!
Location/Details:
Departure: location will be emailed
Saturday, May 14, 2022
7:00 PM Arrival / Registration
7:15 PM Drivers Mtg
7:30 PM Departure
Note: EVENING start time
Registration for this event is required, along with the number and names of your guests.
Registration details:
$15/car event fee
We look forward to seeing you there!
Event requirements
Note: this event is for PCA members and guests. Please use the online registration form (next page) to indicate the number of guests as well as the name(s) of your guests, if applicable. Event fee is per car.
To avoid registration issues, please be sure your Motorsport Reg profile includes your PCA member number, name (as registered with PCA) and birthday.
Note: Birthdays are required as drivers for PCA events must meet a minimum age requirement per insurance requirements.
Los Angeles
Los Angeles, CA
More events from this organizer