PCA-GGR DE #3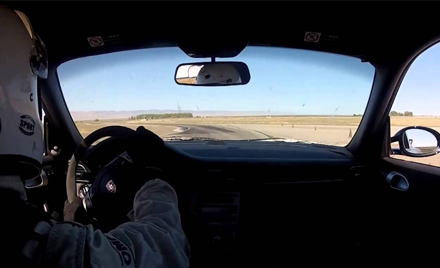 PCA - Golden Gate - Track Events
Saturday, May 19 — Sunday, May 20, 2018
Buttonwillow Raceway
,
Buttonwillow

,

CA
Registration closed May 13, 2018 11:59 PM on May 13, 2018 11:59 PM PDT Registration ends May 13, 2018 11:59 PM on May 13, 2018 11:59 PM PDT Registration opens April 2, 2018 12:00 AM on April 2, 2018 12:00 AM PDT Registration runs from April 2, 2018 12:00 AM to May 13, 2018 11:59 PM
PCA-GGR Duel in the Desert
Buttonwillow Raceway Park
Buttonwillow, California
May 19-20, 2018
Brought to you by our track series sponsors:
BR Racing
Roboostoff + Kalkin - A Professional Law Corporation        S-Car-Go Racing
Action Trailer Sales, Inc.      EBS Racing      European Autotech      Hi-Tec Automotive
Pacific Power Motorsports      SP Motorsports      Jerry Woods Enterprises
Join GGR at the challenging and fun Buttonwillow Raceway!  First timers and beginners will receive instruction from GGR's PCA National qualified instructors.  Instruction is also available for intermediate and advanced drivers.  PCA-GGR's Driver Education events are focused on safety, fun and maximum track time.
This event also includes GGR's second Club Race of the 2018 season.  (Registration for the Club Race can be found at: http://register.pca.org.)
Ground School:  Required for those new to track driving and/or GGR DE events, and is included with the Student registration fee.  Ground school will cover safety, preparation, at-track instruction format, introduction of the scheduled track configuration, as well as event protocol and schedule.  The next ground school will be:
- Saturday, May 5, 10:00 a.m. to 1:00 pm.
- Heather Farm Community Center Club Room
- 301 N. San Carlos Drive
- Walnut Creek, CA 94596
At Track Orientation:  Friday evening preceding the event.  Complementary to Ground School.  Mandatory for beginners.  All are welcome.  Also good for experienced drivers making their first visit to this course.
Fees:
Two Days (Sat/Sun) - $425 (Students $475)
One Day (Saturday) - $275 (Students $325)
Instructors:
Two Days (Sat/Sun) - $150
One Day (Saturday) - $100
Procrastination Fee:
Registration closes Saturday night midnight 5/12/2018.  Registrations entered after midnight May 5, 2018 will be subject to a $100 Procrastination Fee.
Student Sell Outs:
Priority is given to PCA members and Porsche owners.  All others will be determined by registration and payment date.  Registration is not complete until payment is received.
Central Coast Region DE on Friday May 18:
Our good friends at the Central Coast Region will be hosting their DE on Friday May 18.  Make it a three day weekend!  Register here.
PCA - HPDE Insurance Program:
In June 2009, Porsche Club of America and Lockton Affinity announced the PCA - HPDE Insurance Program. This innovative program provides single-event physical damage coverage to PCA members who attend High-Performance Driver's Education events. Over the past ten years many auto insurers have changed their policies to exclude coverage for claims "occurring on a surface used for racing", "at a high-performance driving event", or "use of an auto at a racetrack". Your existing auto insurance policy may not cover damage to your car at the track.
Information on the PCA HPDE Insurance Program can be found here:
http://pcahpdeins.locktonaffinity.com/Default.aspx
(This information is provided as a convenience to our members and should not be construed as an endorsement.)
Coverage from other companies may be available as well.
Need help or have questions?
Registration questions: GGRRegistrar@gmail.com
Student or Instructor questions: ggr.cdis@gmail.com
GGR DE/TT Chairman: GGRTTChair@gmail.com
Or, visit the GGR Online Community for some on-line bench racing:
http://bbs.pca-ggr.org/phpbb3/index.php
Keep up to date regarding all GGR events! Sign up for the GGR email list to ensure you are receiving the latest information:
http://www.pca-ggr.org/emails
The official GGR website:
http://www.pca-ggr.org/