Sat, Apr 29, 2023
Patroon & CT & NY BMWCCA, Traditional HPDE @ LRP
Lime Rock Park
About this event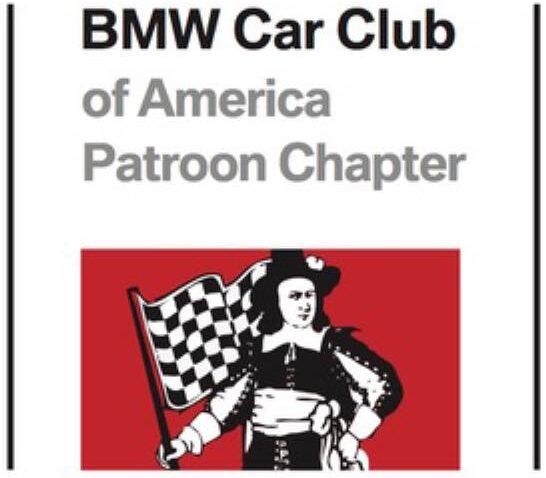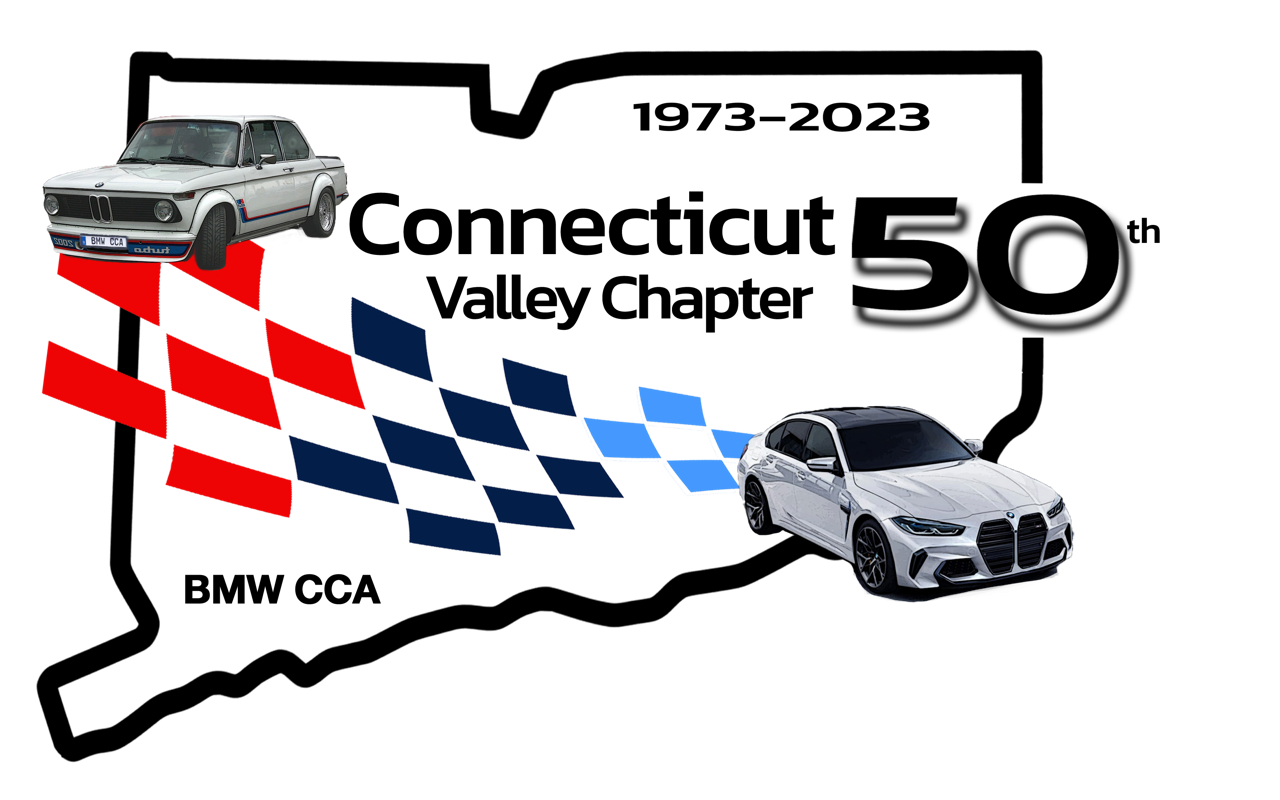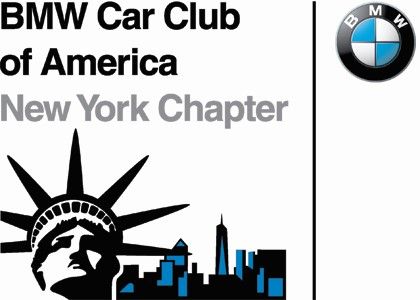 The Patroon, Connecticut Valley & New York Chapters invites you to a Tri-Chapter hosted HPDE on April 29th at Lime Rock Park in beautiful Northwestern Connecticut that will appeal to Drivers of all levels and Instructors alike.
This will be a FULL Day Event. Participants will have a minimum of 4 x 20 minute sessions with mandatory classroom sessions between run groups.
YOU MUST BE A CURRENT BMWCCA MEMBER TO PARTICIPATE IN THIS SCHOOL. You may apply for membership during the registration process otherwise your membership number which must be on your application form at registration. Note: you don't need to own a BMW to be a BMW CCA member.
We will have 4 groups: Novice, Intermediate, Advanced and Instructor. There will also be a "taste of the track" opportunity for those who have been on the fence or want to know "what this HPDE / Drivers school thing" is all about. This will be a 20 minute parade lap format limited to a top speed of 60 mph (helmets are not required).
Group 1 – Novice
Group 2 – Intermediate
Group 3 – Advanced
Group 4 - Instructor
Price - Instructed $425 per driver Non-Instructed (Solo Drivers) $375
The drivers' school committee reserves the right to deny entry based upon vehicle type and/or condition at any time, up to and including the day of the event.
Note: Student experience level is solely as determined by the Sponsor Chapters (Patroon, Connecticut Valley, NY) Driving Instructor. Should a student register for a run group higher/lower than their experience level, the student will be reassigned and any resulting change in fee will be charged/credited accordingly.
Snell M or SA or 2015, 2020 or 2025 helmets are required. 2010 hemmets are no longer permitted.
The Lime Rock Café (concession stand will be open). You may bring your own food and beverage or use the concession stand.
Entrants must be 18 years or older to drive and/or be a passenger in any car on the track. Only instructors may provide rides to others. Students are expressly prohibited from passengers in their vehicle on track, other than their assigned instructor, no exceptions. Non-participating/non-working event guests may ride in instructor cars with prior arrangement with the Chief Instructor.
Our Data Acquisition Program is in full swing and we have purchased a limited number of AiM DL1 units for rental by Advanced and Solo drivers at a cost of $50 per day. There will also a "one on one" Data Evaluation/Analysis session for those interested. If you have your own unit and don't need to rent one, the Data Evaluation/Analysis session will still be available. Both of these "add-on packages" are available on a first come first served basis and will be part of the Registration process.

Event requirements
This is not a racing school but rather a high performance driving event (HPDE) on a race circuit under close supervision by instructors. You will be taught the fine art of car control and fundamentals of vehicle dynamics. You will be able to learn the capabilities of your car and improve your driving skills at speeds that are not permitted on public roads. All drivers will be instructed on safety regulations, and general etiquette on the track. In addition to the "Pre-Event Safety Inspection" which the driver is required to have performed, an "On-Site Safety Inspection" will be performed prior to the event. A confirmation notice that explains the Safety Inspection requirements will be sent to you approximately 3 – 4 weeks before the event and after registration and payment are received and accepted. It is HIGHLY RECOMMENDED you review the Pre-Event Safety Inspection PRIOR to registering.
Tech Inspection information can be found under "Forms" at PatroonHPDE.com or click HERE.
PLEASE READ THE FOLLOWING INFORMATION CAREFULLY: To participate, each driver must be 18 years of age or older AND possess a valid driver's license that is not suspended or revoked. BMW CCA Membership is mandatory for participation. BMW CCA memberships may be purchased during online registration.
DRIVER'S LICENSE AND CURRENT MEMBERSHIP WILL BE CHECKED DURING TRACK REGISTRATION.
All drivers must have a helmet which is SNELL rated 2015, 2020 or 2025 SA or M.
ATTENTION CONVERTIBLES, OPEN CARS, AND CARS WITH REMOVABLE ROOF SECTIONS: NO REFUNDS DAY OF EVENT IF YOU FAIL THE BMW CCA BROOMSTICK TEST - "The top of the roll bar shall be a minimum of two (2) inches above the top of the driver's (and passenger's) helmet with the driver (and passenger) seated normally and restrained by seat belt/shoulder harness. A plane (Helmet Reference Plane) drawn from the top (not including padding) of the roll bar to structural parts of the chassis of the front suspension strut/shock towers shall pass over the driver's (and passenger's) helmet."
Seatbelts: Factory seatbelts, street legal harnesses, and 5 or 6-point competition harnesses and 4 point Schroth belts with anti-submarine feature are permitted. 4-point competition harnesses are not permitted. All must have metal-to-metal buckles and be in sound condition. Belts must be mounted using the factory mounting points and/or be mounted per the SCCA General Competition Rules. Equivalent restraints and seats must be provided for driver and passenger. ALL student's cars MUST have a passenger seat for an Instructor.
No SUVs/SAVs, vans, trucks, limos, open wheeled cars or any inappropriate vehicles permitted. If you're unsure as to the classification of your vehicle, please contact us for clarification.
Credit cards will be charged approximately 7 days after registration. All cancellations made after payment is processed will be assessed a $50 fee. NO REFUND for cancellations 15 days or less before the event. If you are a "no show" at the event, no refund will be given.
The Sponsor Chapters (Patroon, Connecticut Valley, NY) BMW CCA reserves the right to reject any applicant on event day, due to failing safety inspection, inappropriate vehicle (e.g., van, limo, truck, etc.), or for any reason pertinent to the safety of the school and participants of the school.
The Sponsor Chapters (Patroon, Connecticut Valley, NY) Driver School staff makes all final run group decisions.
The Sponsor Chapters (Patroon, Connecticut Valley, NY), event organizers, event instructors, and/or Lime Rock Park shall not be held liable for any incident involving your vehicle, where damage or injury occurs,. You may/will be held liable for any damage caused by you or your vehicle during the event.
If in doubt about any requirements listed here, please request clarification before applying.
SUBMISSION OF THIS APPLICATION IS YOUR ACCEPTANCE OF THESE TERMS.
Lime Rock Park
Lakeville, CT
BMW CCA - Patroon Chapter