Palmer 2 - Driving School - Still Socially Distant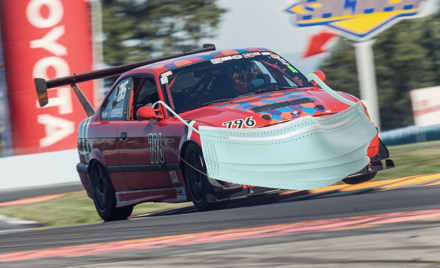 BMW CCA - Boston Chapter
Saturday, Sep 19 — Sunday, Sep 20, 2020
Palmer Motorsports Park
,
Palmer

,

MA
Registration closed September 16, 2020 11:59 PM on September 16, 2020 11:59 PM EDT Registration ends September 16, 2020 11:59 PM on September 16, 2020 11:59 PM EDT Registration opens July 21, 2020 12:00 AM on July 21, 2020 12:00 AM EDT Registration runs from July 21, 2020 12:00 AM to September 16, 2020 11:59 PM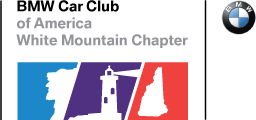 Boston and White Mountain are back!
This new event is a return to Palmer Motorsports Park for our second HPDE, still socially distant due to the requirements for social distancing from the CDC and the State of Massachusetts.
This event is limited to Instructors and Advanced/ISG students ONLY, however, we will be offering a low speed Novice orientation session described below.
This school will be operated as TWO single day events and qualified drivers will see lead follow instruction, on track exercises and solo development time.
Novice Orientation: We will be hosting a small number of novice students with a low speed, helmets off lead follow orientation of the race track. This will be held around the lunch hour and is open for registration below.
Please be advised that anyone coming to the track will need to observe CDC and State guidelines, which to be clear, means wearing a mask and maintaining social distance while not wearing a helmet. The Boston chapter team will be setting up registration and tech in accordance with these guidelines and we would very much appreciate that our track family respectfully keep each other safe, both on the track and in the paddock. We will have some additional requirements within the following registration pages to set expectations as well as in our pre-event documentation that will be forthcoming.
We will be running the track in the REMLAP Clockwise direction and these two single day events and with the exception of the novice orientation session, are open to instructors and Advanced/ISG students only.
Qualifications: ISG and Advanced.  Drivers in other chapter's advanced programs, such as A-Solo/S-Group, may register for this event but may have to provide a driving resume if we cannot find you in MSREG or DE.com. The registrar will contact you for details. Note this will be a much scaled down event and it is possible that not everyone will be accepted.
Independent Study Group. For advanced students who want to extend their skills in a safe, fast-paced coaching environment, the Boston chapter of BMWCCA offers its Independent Study Group (ISG)
To promote continuous advanced skill development for experienced, independent drivers, ISG encourages students to identify the areas in which they want to improve, then allows them to create a personalized curriculum for achieving their goals. 
At each event, every ISG student is assigned a coach who will work with them to achieve their goals. ISG drivers are often offered additional solo track sessions and the opportunity to drive in the instructors' run group.
ISG Qualification - Soloed drivers with substantial experience and the skills to drive a consistent line, at an advanced run-group pace, on a variety of race tracks are eligible for consideration. After passing a thorough checkout drive with an ISG instructor, which emphasizes awareness, safety, consistency, and pace, the ISG candidate is admitted into the group.
ISG on Track, Classroom and Exercises - On the racetrack, ISG drivers spend working sessions with their assigned coach to execute their personalized plan. Classroom sessions comprise lively discussions of driving lines, corner approaches, speeds, data analysis, and a wide range of additional topics. Specialized exercises are offered to improve situational awareness, increase comfort levels in close-quarters driving, and practice passing.
Classroom
Classroom will be held in accordance with social distancing guidelines but will be required specifically related to briefings for exercises. The day of event packet will outline our plan for classroom.
Your day is divided between driving on the track, classroom sessions, or free time. Yes, this is a school, and there is mandatory classroom time. All participants are required to attend classroom sessions to learn vehicle dynamics and driving techniques. Failure to attend will result in loss of driving privileges.
What is a Driving School NOT?
We plan to break the day into sessions with Lead Follow for assigned instructors, exercises and solo time. As mentioned previously, there will be a limited number of driver entries, and the experience level requirement is high.  This translates to a lot of track time.
Safety of the event is of the utmost importance. Driver conduct will be diligently monitored throughout the day by the staff, instructors, and corner workers. Infractions of the rules will not be tolerated, and will likely result in dismissal from the school.
Registration Fees
Weekend - All drivers may register for two day weekend (Saturday and Sunday). Saturday and Sunday are not available as standalone days.
Automated Collision Avoidance Systems - Before you register please note cars with automatic braking and/ or lane drift correction systems will not be permitted to participate unless the systems can be fully turned off for the track sessions; proof that the systems can be turned off must be provided (i.e., information in Owner's Manual, etc.)
The registration fees for this event are as follows:
| | | |
| --- | --- | --- |
| Registration WEEKEND | Per Day Price | Per Day Price: After AUGUST 19th |
| Instructors | $275 | $275 |
| Driver - ISG + Advanced | $275 | $275 |
Wait-List Rules
Due to the limited number of student slots available for this driving event, it is possible that we receive more registrations than we can admit, hence a Wait-List will be created. Applications will be admitted from the Wait-List on a first come, first serve basis. 
Questions?
For questions regarding registration or Driving Schools in general, please email the registrar using the "Contact Host" button on the right side of this page.
NOTE: Single event insurance is not available for Palmer Motorsports Park from Lockton. If you're interested in purchasing HPDE insurance for this event, please contact Lockton about bundling this event with other events you may be attending this year, or contact one of the other HPDE insurance providers, such as OnTrack Insurance